Crying is good for us - all of us. Unfortunately, it's still an overwhelmingly female activity, with men at about 20% to women's 80%, according to Dr. Ad Vingerhoets, a clinical psychologist at Tilburg University (based on his study of over 5000 people in 37 countries).
His research asked people about their emotional habits.
Research conducted by Professor Ad Vingerhoets, a clinical psychologist at Tilburg University, questioned over 5000 people in 37 countries about their emotional habits. His results indicated women cry between 30 and 64 times a year, for an average of 6 minutes at a time. Men cry between 6 and 17 times per year, for about 2 to 3 minutes per cry.

He says women cry more often and often much longer, even crying for an hour at a time.

Judith Kay Nelson, in her book Seeing Through Tears: Crying and Attachment (Routledge, 2005) reports that many mental health practitioners (over 2/3rds) promote crying as a therapy tool.

One of the major schools of therapy, Psychodynamic Therapy, has as it's base the concept that crying can prevent new hurts from becoming buried and can release old ones, because we are tied up by old emotions or thoughts. Crying gets it all out of our system.

In "World of Psychology", Derek Whitney, a blogger for the web site Aligned Signs, a Myers Briggs type personality test web site, states that culture is the culprit sending men messages that strong men don't cry. As a psychotherapist working with relationships and sexual issues, I have had numerous occasions to see men struggling with tears. In spite of repeated encouragement on my part to assure them that it is acceptable, they still fight it.

From a historic standpoint, it is interesting that many cultures used to believe that crying was a sign of manliness. Per Mr. Whitney, Japanese samurai and medieval warriors cried during times of tragedy. Tears indicated that a man lived by a code of values and cared enough to show emotion when things went wrong. In Western culture, a man indicated his honesty and integrity by his ability to cry.

Strategic tears were used by Abraham Lincoln during his speeches, and many modern presidents have done the same.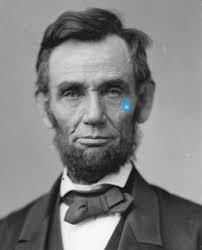 Correlations have been found by social scientists between men's crying and their mental health. Football players who cried after game outcomes, according to a study published in the journal "Psychology of Men & Masculinity" reported higher levels of self-esteem. They were less concerned about peer pressure and didn't mind crying in front of their teammates.

There are times when holding back tears makes sense. If you are in a crisis situation and others need you to be in control, you need to push back tears until later. Many occupations such as law enforcement, the military, and most public safety fields are primarily still male-dominated. These areas all required that tears be withheld while situations of life and death are dealt with. This sends a message to boys in general; don't cry, it's not strong, not masculine.

The most difficult part of this problem is that judgments are often silent, perhaps just a disdainful look from a male friend or colleague or even worse, a man's girlfriend or spouse.

I believe this does a lot of damage to self-esteem and can stay with a guy forever if he doesn't get help to change this part of his self-image. The problem then ripples out and impacts his spouse, his children and family and friends. In this way, another generation of boys grows up thinking that crying is bad, and translating that further into showing feelings and expressing those feelings is bad.

I believe that this directly leads to lack of communication and in my opinion this is the single largest problem in all relationships today.

So women, support your man when he seems to need to cry. Encourage him, and reinforce this behavior so he continues to express his feelings. That opens the door to talk about emotions and should help him become a more sharing man as well as more openly expressive of feelings.