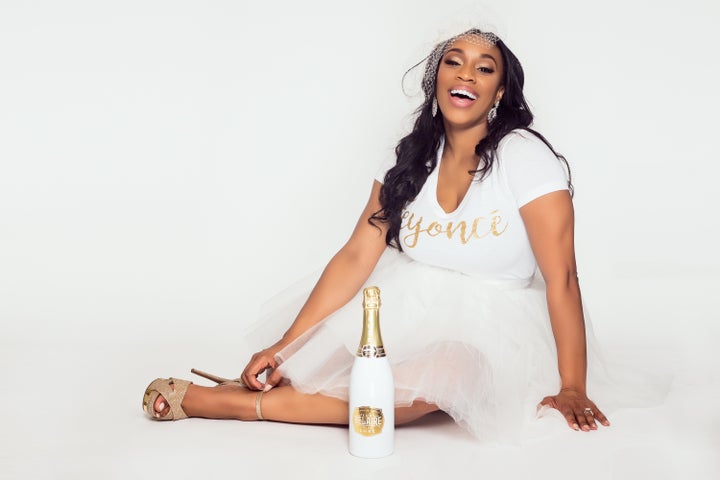 Meet Boss, bomb bride to be, Altrichia "A.Lekay" Cook. She is more than your ordinary, modern-day entrepreneur. As a fashion designer, creative visionary, influencer, and mentor, her fearless leadership and dedication to impact those around her has propelled her. This Central Florida native is most known for blazing an unconventional path in the fashion industry by way of coupling her love for fashion and passion to empower others! She has epitomized what it means to be a change agent, entrepreneurial game-changer and leader in her community. Altrichia has been recognized for her efforts by the White House and honored with various awards including Business Woman of the Year, Black Girls Rock Tampa Bay, Woman of Promise Award presented by Girl Scouts of America and Most Inspirational. Even Nicki Minaj is a fan of her brand and how it empowers women! Altrichia has been featured on nationally syndicated television shows that include FOX's The Real Daytime Talk Show, NBC's Steve Harvey TV Show and ABC's FAB Life Show as well as national publications to include PEOPLE Magazine, Buzz Feed, Yahoo.com, Redbook Magazine, Essence Magazine, Cosmopolitan Magazine, Rolling Out and many more.
Altrichia's ability to thrive, seemingly comes with ease. As if following her on social media; celebrating her successes, finding encouragement from her daily empowerment posts on Instagram is not enough to fall in love with this 30-year-old, what makes me fall in love with her is her love story. It's not your typical Hollywood story of love without challenge, but it's a REAL story of youthful love that lasts and perseveres through the test of time, maturation and individual growth.
Altrichia met her now Fiance, Anthony Wilcox in the ninth grade. The two began to officially date as high school sophomores and went on to be honored as homecoming king and queen. Altrichia describes her high school love as a beautiful journey that seemed perfect. She learned quickly that even perfection has it's drawbacks after discovering that she was pregnant, and expecting a baby with Anthony a month before their high school graduation.
This would seem like a devastating blow to a picture perfect story, but time and the power of true love would prove to be the glue that holds and preserves a love that lasts.
Determined to win despite obstacles, as well as statistical data that dubbed team moms as drop outs, Altrichia and Anthony decided that education would be the foundation they'd need to sustain their growing family. The two set out to pursue higher education at different universities. Altrichia went on to attend Florida State University while her beau traveled to California to attend Compton Community College, before attending the University of Arizona on football scholarships.
A young couple with 2,000 miles between them proved to be a challenge within itself. As Altrichia balanced being a mom, college student and employee, her relationship with a young athlete began to hang in the balance. Given the demands of school work, football practices and relationship growing pains, the relationship would eventually dissolve. The beauty in it all is that with time and maturing on both ends, this love story would would have a saga that leaves all of us hopeless romantics with smudged mascara.
It wasn't until 2013, five years after their breakup, that Cook and Wilcox found their one for each other to still be alive. They rekindled and began dating again, picking up where they left off. Three years later, what would seem to be a normal "New Years with the Lawsons" New year's eve party, turned into what she describes as "one of the best moments in her entire life" Just moments into the new year, Anthony made it official and popped the question, asking her to be his wife. As they celebrated this moment with personal bottles of luxury champagne, Belaire Luxe, they posted photos on social media. This led to them further connecting with the brand who was interested in celebrating their engagement with this couple by sending them bottles of Belaire Luxe to celebrate with luxury toasts!
That one celebratory share on social media, catapulted Altrichia's interest in digital marketing. Coupling her natural ability to cultivate brand alliance, her innate entrepreneurial mindset, and her excitement to share her love story with the world, Altrichia began to attract the attention of her favorite, Big Brands. Not only did these brands want to share and celebrate the #WilcoxForever love story, but they were eager to help her and her fiance create personal experiences with the items as a token of their admiration for a love that lasts.
Noteworthy Brands who were excited to celebrate with the newly engaged couple, is one of our fave's " Ocean Prime". OCEAN PRIME is an award-winning modern American restaurant and lounge from renowned restaurateur Cameron Mitchell. With stunning settings, a vibrant energy, an impressive menu of seafood and steaks and truly exceptional service, OCEAN PRIME is an ideal place to socialize, talk business, celebrate and indulge.
They go the extra mile to make celebrations very special for their guest. During an exclusive engagement dinner at the #OceanPrime Tampa, Florida location, they personalized the couple's menu with a congratulatory message!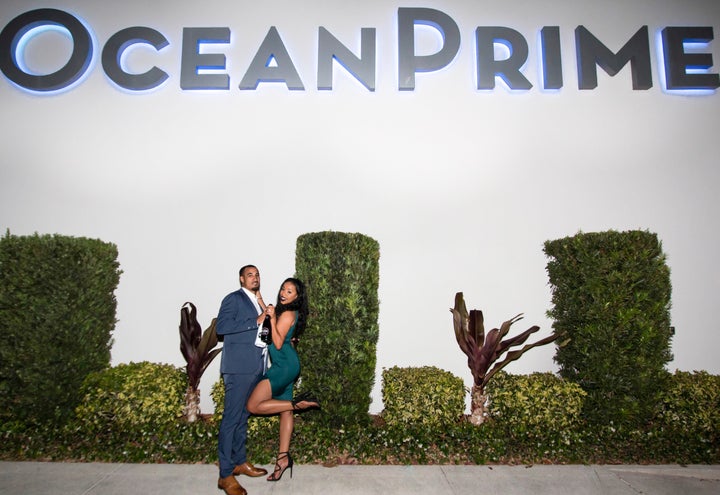 The only thing I can think of that tops an exclusive dinner at a 5 star restaurant, is a luxurious charter experience around miami's beautiful waters, with your beau, hair blowing in the wind, gripping the slender and sexy glass of your favorite champagne (Belaire Luxe of course)...and you guessed it... This Boss Lady Bride-to-Be partnered with Dream Yacht Charters Miami cruising with fun in the sun, accompanied by gorgeous views of Biscayne Bay. With a tagline like "Your Unforgettable Yachting Experience!" Dream Yacht Charters Miami provides a fleet of over 30 modern yachts with captains for your ultimate charter experience. You can believe that the two hour charter has definitely earned a permanent sketch in the #WilcoxForever memory book.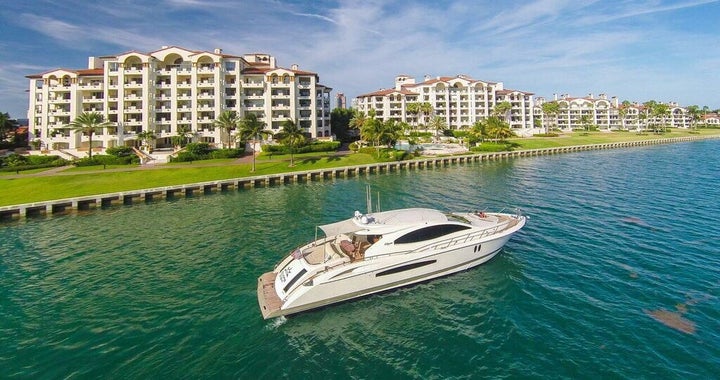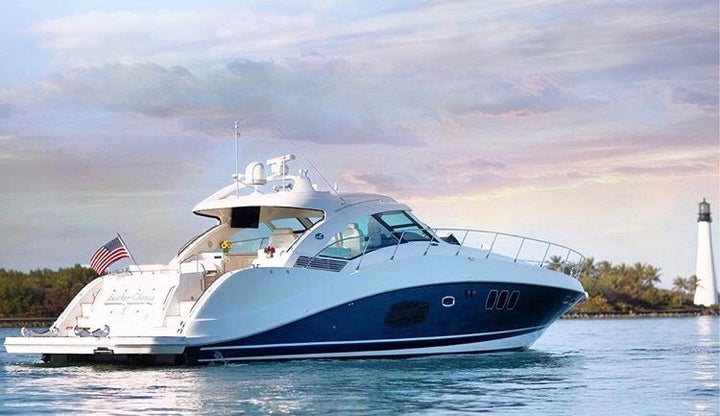 As a millennial influencer, Altrichia has used her business acumen to activate working relationships with her favorite brands to include Ocean Prime Tampa, Cameron Mitchell Restaurants, Belaire Luc, OPI Nail Laquer, Jessica Simpson Shoes, Kate Spade New York, Moët, Hennessy USA, Boom Chicka Pop, Moskato Life Wine, Marc Jacob Beauty, Jack Daniel's, Eyelashes Unlimited, Ciroc, Bed Bath & Beyond and Mario Badescu Skin Care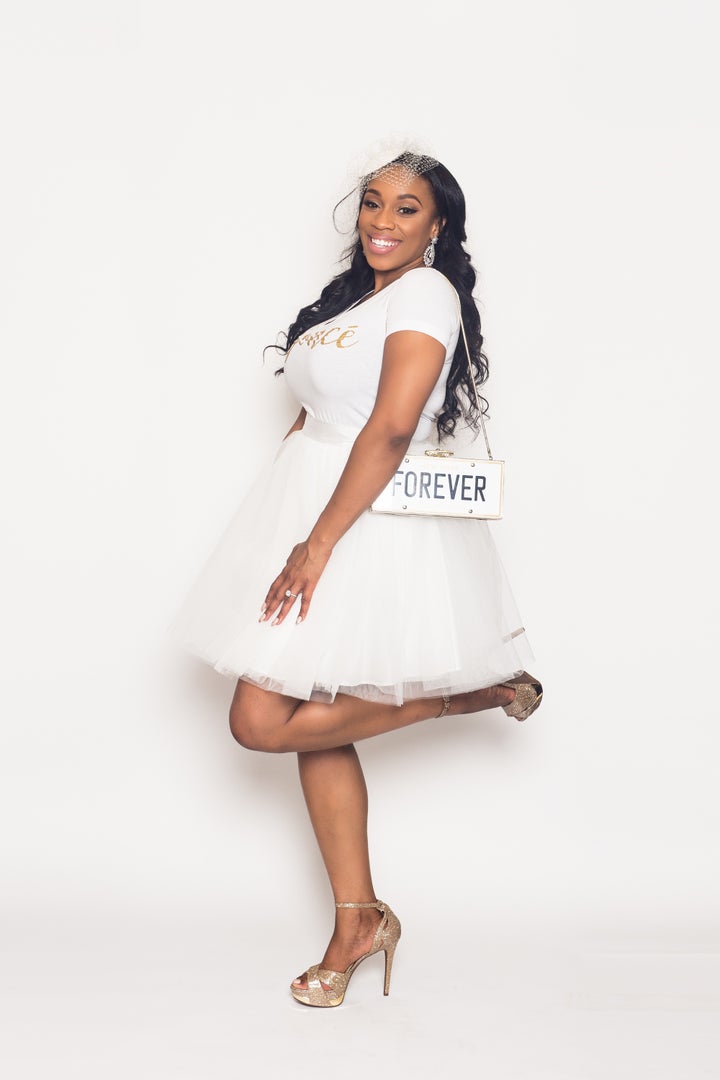 Not only is the #WilcoxForever love story a staple for love that never ends, but the business minded Bride-to-be shows us all a lesson in relationships and how nurturing them is our most effective form of currency.
As we sit on the edge of our seats, waiting for the next chapter in the #WilcoxForever love story, we send love, light, prosperity and blessings to the union of two people who have reminded us that true love never dies.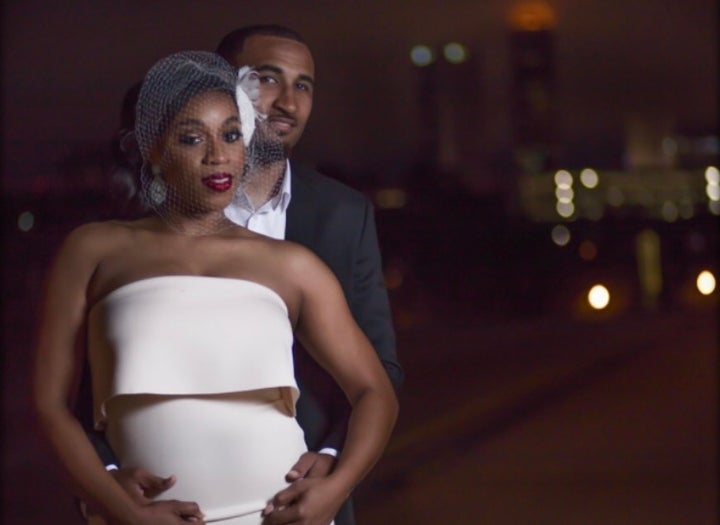 Support HuffPost
The Stakes Have Never Been Higher
Related
Popular in the Community