While it may seem like a reward for "Big Brother" self-proclaimed-superfan Ian to get advice from a previous winner, it turned out to be anything but. Ian got a second shot with Pandora's Box after winning HOH again, but it wouldn't be a reward both times. The first time he opened it, he got a Christmas morning filled with presents. This time he got Rachel Reilly.
The "Big Brother 13" winner was dispensing "advice" by playing on the more outrageous aspects of her personality. And while Ian was getting punished, the rest of the house got the message from home he thought he was going to see. Well, their own equivalents.
So while Dan, Danielle, Jenn and Shane all enjoyed videos from home, Ian got to learn about "straddle-gizing." Rachel was a polarizing contestant on both of her "Big Brother" seasons, and continued it when she and then-fiance Brendan took their show to "The Amazing Race." So it wasn't a great surprise that her appearance met with mixed reactions as well.
As for the game, Ian followed Dan's advice -- despite it being revealed Dan had been gunning for him during last week's double elimination -- and put Shane and Jenn on the block. There's a backdoor opportunity for Dan, but Ian seems to genuinely be working with him now.
Find out how it plays out when the Power of Veto competition and the next eviction happen this Wednesday at 8 p.m. ET, followed by another live eviction on Thursday at 9 p.m. ET on CBS. After that, there's only the Sunday at 8 p.m. episode before the live finale Wednesday at 9:30 p.m. ET.
TV Replay scours the vast television landscape to find the most interesting, amusing, and, on a good day, amazing moments, and delivers them right to your browser.
Before You Go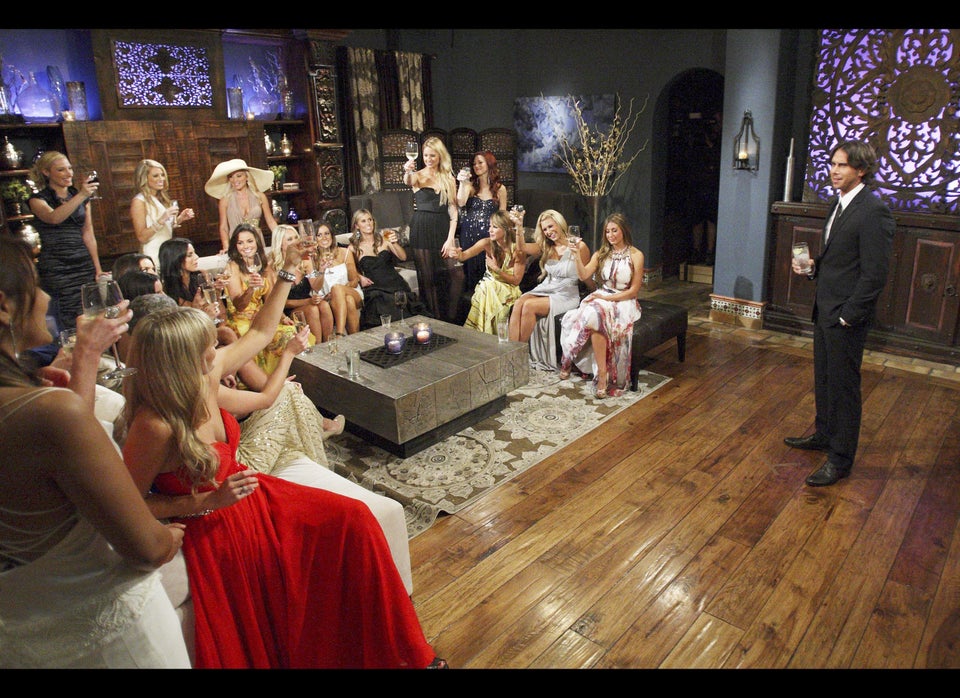 2012 Renewal Index: Canceled, Safe and on the Bubble Shows
Popular in the Community