The business sector is a key driver of American health as well its illnesses. The places we shop, the brands we choose, and the marketing to which we are exposed – sometimes willingly, most times unaware – greatly impact our health. I've spent most of my career focused on obesity prevention, the evolution of the obesity epidemic, and how to reverse it, and I recognize the necessity of private sector involvement in achieving our public health goals.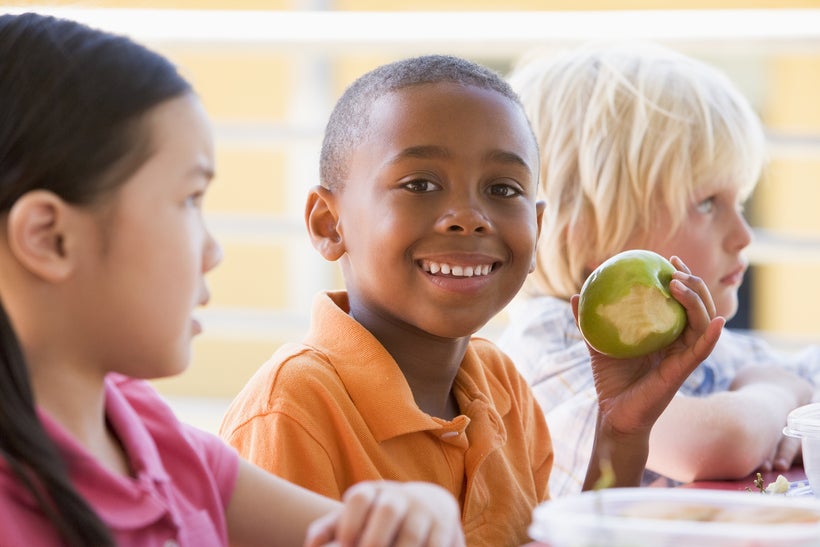 I have been privileged to be a member of the Board of Directors of the Partnership for a Healthier America (PHA) for the last three years. PHA negotiates commitments with companies that implement significant changes that "make the healthy choice the easy choice" for individual and family consumers. Commitments are measurable, and companies are held accountable for implementing their commitments.
The power and influence of the business sector can and must be harnessed for public good if we are going to reverse the obesity epidemic. PHA's ability to drive that work has been tangible. Most importantly, a company's progress or pitfalls in meeting their PHA commitments are tracked and validated by an independent third party evaluator and made public in PHA's annual reports. We detail a number of PHA's successful – and transformational – commitments over the years, as well as PHA's principles, and lessons learned in today's issue of Current Obesity Reports.
In the report, we point to the impact that PHA's agreements with companies that have had a substantial impact on the lives of American children, families, employers, and consumers:
Seven early childcare companies and out-of-school time providers committed to collectively create healthier environments for more than 6 million children.
Seven retailers collectively built or renovated 800 locations in areas with low food access, increasing the accessibility of healthier food for more than 8.1 million people across the country.
Sixteen major food companies - including Walmart, Sodexo, Subway, Dannon, and Mars Food - joined an effort to transform the marketplace, and reduced over 6 trillion calories in the US food supply.
700+ hospitals - representing about 10 percent of all hospitals in the U.S. - joined PHA's Hospital Healthier Food Initiative, providing healthier options for hospital employees, visitors, and millions of patients.
44 diverse colleges and universities across 30 states joined PHA's Healthier Campus Initiative to create healthier campuses for over 1.2 million students, faculty and staff.
Five major brands – Nike USA, Inc. (Nike), Reebok International LTD., Mercedes-Benz USA, LLC, Dick's Sporting Goods, Inc. and The North Face, Inc. - committed to invest more than $115.5 million in activities to increase physical activity in U.S. children.
Four housing developers committed to incorporate active design strategies into their buildings, creating healthier environments for 4,000 units of housing across the country.
Over 1,100 convenience stores across the country are expanding healthier food options in their stores, 73% of which are located in food deserts.
These achievements are impressive, meaningful, and impactful, yet they are not enough. Public health, business, government, and consumers will need to continue this momentum and take it further still.
Removing Barriers to Health
All children should have the ability to grow up without barriers to health. At the Redstone Global Center for Prevention and Wellness (@RedstoneGWSPH), we aim to achieve health equity through addressing obesity, nutrition and physical activity. To bend the trajectory of the obesity epidemic downward and also prevent the cancers, heart disease and diabetes that result from obesity, we must change our environments. Our work needs to focus on settings where people learn, work, play, and pray, including schools, workplaces, food and beverage retailers, hospitals, universities, and in communities. Targeting food choices and support for physical activity is crucial.
Change isn't limited to place. We will need increased access to safe and enjoyable places that inspire physical activity as exercise, and reliance on biking, walking, and public transportation, changes in the food supply will involve further reducing the amount of sugar and calories in the American diet, and the promotion, marketing and affordability of healthy products. In short, we need to foster a "culture of health," as described and supported by the Robert Wood Johnson Foundation.
No single entity, group, or sector can do this alone. We can minimize health disparities, the disproportionate burden of chronic disease borne by some groups, and promote health for all Americans through a combination of business sector changes and government regulation. Consumer demand is absolutely essential to pushing both. Voices of families, individuals, and our children will be at the center of a cultural shift toward health. PHA has done impressive work to partner with businesses to make healthy choices easier choices.
REAL LIFE. REAL NEWS. REAL VOICES.
Help us tell more of the stories that matter from voices that too often remain unheard.
This post was published on the now-closed HuffPost Contributor platform. Contributors control their own work and posted freely to our site. If you need to flag this entry as abusive,
send us an email
.