There is no question that space-based science fiction is the money mother ships of modern-day franchises with extensive movie, television, books and merchandise content catalogues filled with compelling and memorable characters.
The recent installment of 'Star Wars' made $2.1 Billion Worldwide, the 3rd biggest grossing Movie of all time whilst the untouchable 'Avatar' sits at the prized no. 1 spot with a $2.8 Billion treasure trove. Further expanding the 'Avatar' universe, 20th Century has commissioned an unprecedented four sequels currently all being shot at Cameron's Lightstorm Studios. Even the relatively unknown 'Guardians of the Galaxy' was a breakaway success taking $780M Worldwide with a sequel on the way. "Interstellar' grossed $615M, and next year; the 6th Movie in the critically acclaimed 'Alien' franchise is sure to be another blockbuster.
Infact, taking 32 comparable alien-themed, science fiction movies from the highest grossing 'Avatar' to lowest grossing; 'Chronicle of Riddick' ($107MM WBO) the average worldwide box-office gross is an incredible $636MM with an average movie budget size of $155MM. And, if we were to add DVD, VOD, Toys and Merchandise you could easily double or triple this number.
Where traditional Earth-based franchises may lose their fizz after two to three movies there are no bounds to the infinite discoveries of space exploration; no limit to the character & creatures which could be found and no final frontier to other Worldly plots and storylines explored.
Jon Luc Goddard once said: "A story should have a beginning, a middle and an end but not necessary in that order". And, there is no story more powerful and compelling than the story of our own universe.
Recently, I sat down with Timothy Burke, creator/writer and a co-director of a new ancient alien, multi-universe being delivered across books, graphic novel, VR and a movie franchise. I asked him about their new franchise:
"The concept of 'PLANET X' provides us with endless material, numerous alien species, advanced civilizations and even different dimensions. Viewers prefer the unknown and to use their imagination, to be able to think rather than be given everything on a plate like with many modern movie plots. Imagine 'Star Wars' but with storylines based on ancient artifacts, relics, scriptures and Sumerian clay tablet translations. There is no end to the theories in ancient alien mythology and therefore no end to the stories we can create in the PLANET X universe".To boot, the 'Star Trek' franchise has over 13 Films, 30 TV seasons consisting of 726 episodes and a global franchise spanning toys and merchandise worth $8 Billion (plus a new TV series arriving on NBC in 2017).
'Star Wars', however, is the no.1 "multi-universe"; a $35 Billion dollar war chest containing 9 Movies, with a new spin-off added every year, hundreds of books, toys, figurettes and now a Disney theme park.
The behemoth of the Marvel franchise has helped create this new wave of super-budget; "multi-universes". These aren't just stand-alone tent-poles or franchises anymore but multi-movie marquees cross-pollinating each other with leading characters in one making cameos in another. Take the new Han Solo; Alden Ehrenreich who will make a cameo in 'Rogue One' before his own spinoff movie; 'Batman' making an appearance in 'Suicide Squad' and the new Spiderman swinging into action in 'Captain America'.
It seems studios & distributors are backing the creation of these crossover mega-budget, multi-verse franchises. A great example of this is Universal Pictures classic monster franchise revival on the way with Tom Cruise in 'The Mummy', Angelina Jolie rumored to become the 'Bride of Frankenstein' and Johnny Depp set to star in 'The Invisible Man'. It would appear that going big (budget) is definitely better.
Gregg Jacobson, who helped develop 'Oblivion' and 'Hercules' at Radical Studios and is now Vice President of I.P Development on 'PLANET X' adds; "The advantage of space-based science fiction is that its very genre creates big business. This merchandise potential is huge and totally unique to science fiction. Everything in the movie has the ability to become a toy or figurette. Macquarie Securities predicted that products tied to the franchise could generate revenues of $5 billion in the first year alone. Tim has created a script with over 100 different spacecrafts and species to build on the toy and merchandise vertical. The multi-universe we are developing is so big we're currently creating a crowdsourcing platform to allow sci-fi fans and artists the opportunity to upload their own characters, creatures, spacecrafts and even spin-off storylines."
Timothy E. Burke adds: "There is truly no limitations to spaced-based science fiction. Your imagination is the only limitation. The mysteries in our universe, our ancient past and the complexities of different dimensions in the space-time continuum make for the most inspiring stories of all".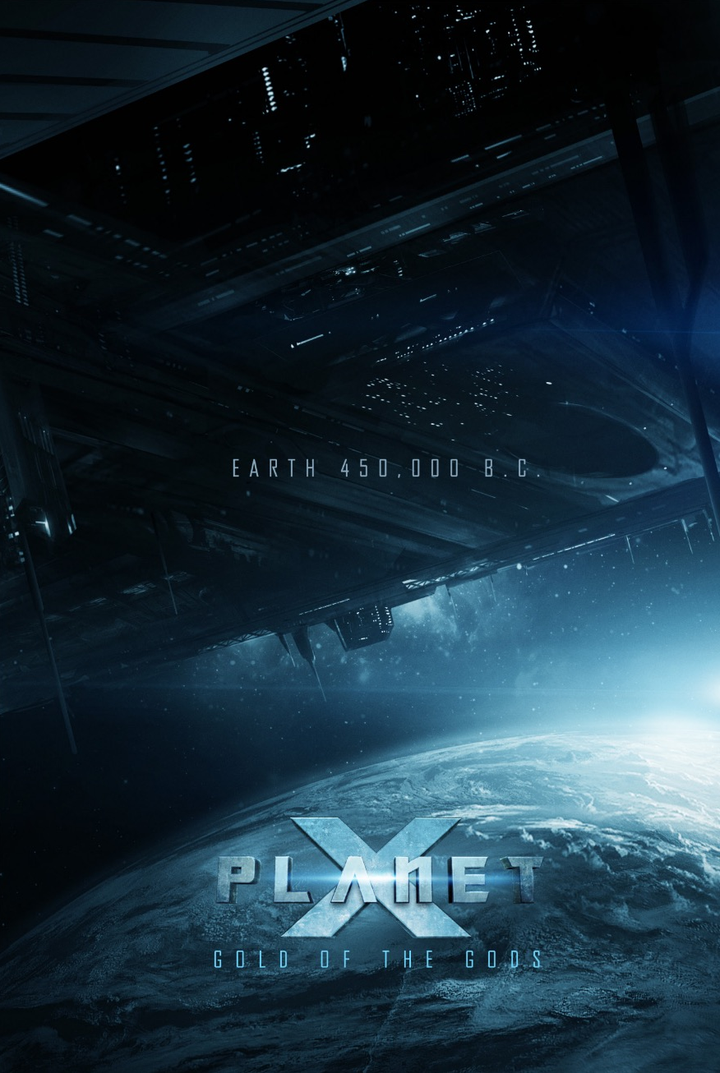 Popular in the Community