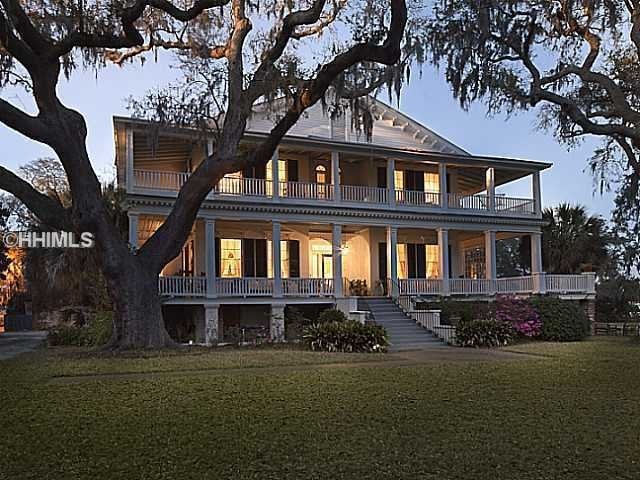 Hands down, the coming-of-age "reality" film for baby boomers was the 1983 movie, "The Big Chill," the story of seven former college friends gathered for the funeral of one of their friends 15 years after graduation. The dead friend was played by Kevin Costner, whose scenes were cut from the final version of the film so that he never actually appeared.
And now, the Beaufort South Carolina antebellum house where the movie was filmed just came on the market at $4.5 million. Locals says the place remains a tourist attraction for the film's devotees, although they stopped offering tours years ago.
While "Big Chill" fans will most likely recognize the wide porch from scenes in the movie, the whole house was central to the story. It was the summer home of the characters played by Glenn Close and Kevin Kline and where the weekend memorial reunion takes place. Remember the dancing around the kitchen scene to "Ain't Too Proud to Beg" by The Temptations?
The 7,300-square-foot house, known as Tidalholm, was built in 1853. The Italianate house has views of the Beaufort River and sits on 1.38 acres of land. The property includes a two-bedroom guest cottage, which was referenced in the movie as the place Costner's character had been renting. The home has the original flooring, millwork and plaster moldings.
"Either somebody locally, who has always wanted it, will come along and maintain and preserve it, or you've got that Hollywood allure surrounding 'The Big Chill,' and that might bring in the buyer," said Sotheby's International Realtor Catherine Donaldson to the Beaufort Gazette. Hollywood discovered the house in 1979, when it was used to film the Pat Conroy novel, "The Great Santini."
Celia Dunn, Sotheby's International Realty and Lowcountry Real Estate, has the listing for the seven-bedroom mansion.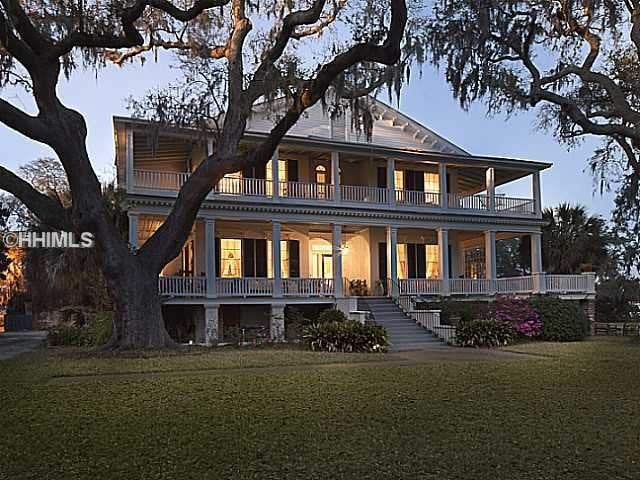 The 'Big Chill' House
Popular in the Community