Ken Siri's alarm rings at 6:30 a.m., and then, the single dad of a nonverbal 15-year-old with autism spends the next few hours bathing his son, Alex, and getting him dressed. He also makes all of his son's meals because Alex has Ulcerative Colitis which calls for a strict diet.
Then, Alex is bussed to his public school in Manhattan, and returns home by 3:00 pm. Like his fellow stay-at-home and single parents, Ken must get everything done -- work, errands, fitness -- during the hours Alex is at school. And though he is able to make a living, most of Ken's time is spent caring for Alex.
Ken and Alex are the subjects of a documentary called "Big Daddy Autism." Half of the film is completed, and the team's production team, led by director and producer Aaron Feinstein, raised $31,228 ($6,000 more than their goal) through an IndieGoGo campaign to finish it.
"New York City, with all its beauty and chaos, is the backdrop for this tale of two men searching for ways to connect with the world around them," the film's description reads. "Ken and Alex show how determination and a positive attitude can overcome the most challenging circumstances; everyday, they demonstrate how to live life with heart, passion and beaming smiles."
Ken wants to be honest about the challenges involved with raising Alex, he said in an interview with The Huffington Post, but hopes to convey positivity, despite them. He also wants to stress the importance of fathers' involvement. "I wanted to show that dads should be, can be, and need to be more involved than what the perception is," he said.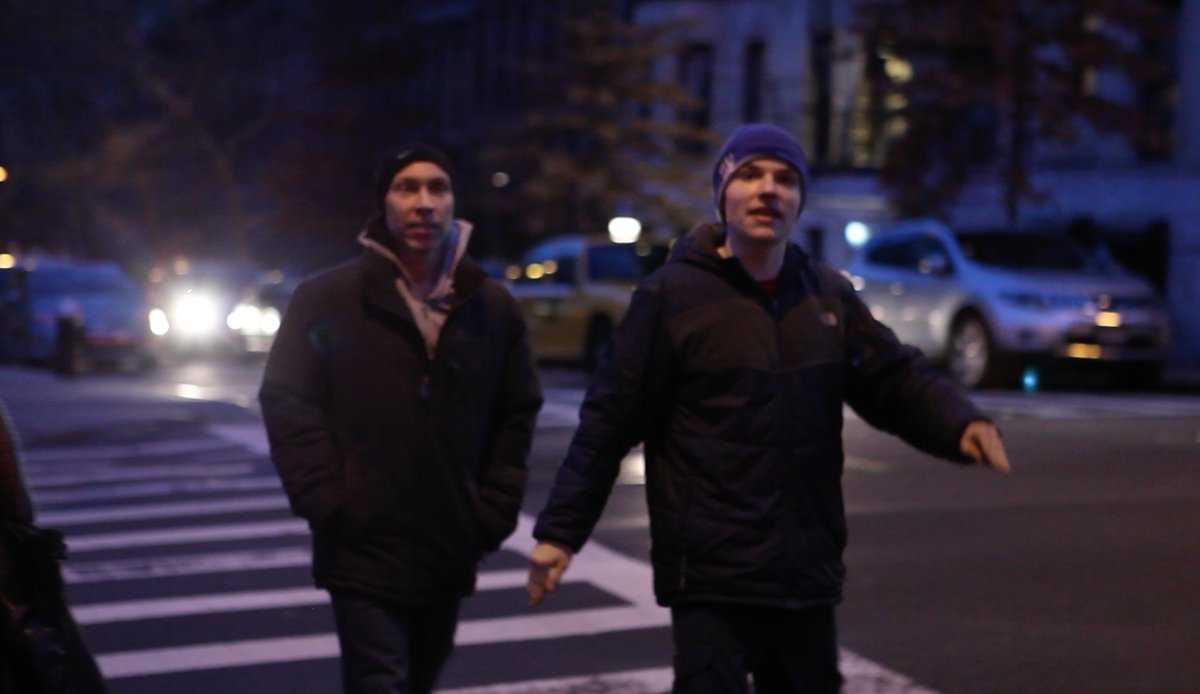 Alex was first diagnosed with autism in 2002. A year earlier, on 9/11, the then 3-year-old was able to tell his parents, "Turn the TV off, that's scary" after the Towers fell. But two months later the toddler's speech regressed; he was only able to say a word here or there. Over the course of the next year, it disappeared entirely.
When doctors said Alex had autism, Ken was somewhat relieved because his son had "a label he could work with." Still, Dad wondered, "What is this? And what can we do about it?"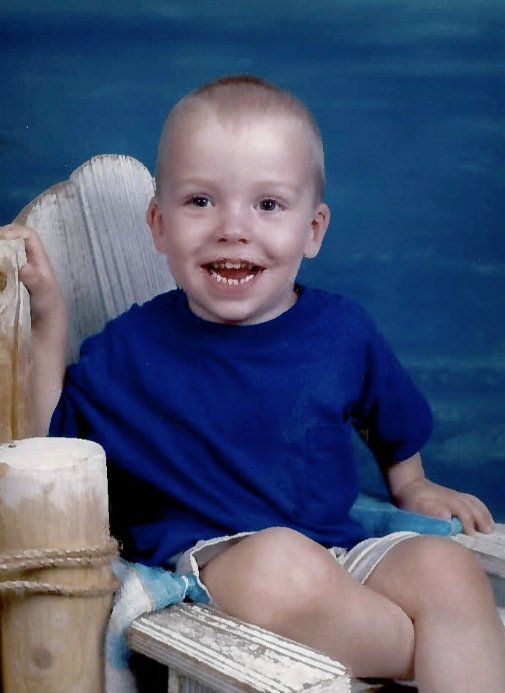 At the time, Ken and Alex's mother were already divorced, so Alex traveled back and forth between New York, where Ken lived, and D.C., where Mom was. Eventually, the two parents agreed that Alex would live with Ken permanently, and Dad would obtain sole custody so that he could make all medical decisions.
Ken was working as a health care analyst on Wall Street, but quickly realized his lifestyle was not conducive to raising his son solo. He became a writer -- authoring books about autism -- and founded a financial consulting company which he runs out of his home, to allow for more flexibility.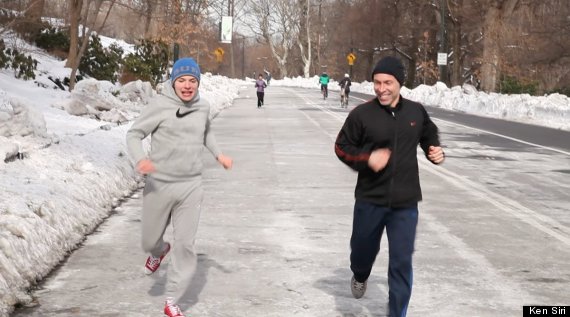 Now, Ken hopes that sharing his story will shed light on a side of autism that most are unfamiliar with. On TV or in the news, kids with autism are generally portrayed as quirky or geeky, he said. But given that 25 percent of the autism community is nonverbal, he feels the struggles that come with raising a child who falls into that category should be represented.
To provide context for what life is like for many autism parents, he cited a 2009 study which found that the stress level of moms of ASD kids is comparable to that of a combat soldier. "You're basically under fire 24/7, but it's not like you get rotated out or the war ever ends. And I don't like to use the war analogy, but that's the kind of stress, and I don't think that's really portrayed," he told HuffPost.
In the last year, caring for Alex after school has become easier because Ken finally received a Medicaid Waiver which provides services to the disabled. With that help, Alex and Ken found Melanie, a caregiver who is with Alex six days per week. Finding a sitter who was equipped to look after Alex -- considering that he's nonverbal and has run away from home -- was not easy, Ken said. Having Melanie has made his day-to-day less stressful.
Technology, too, has been a life raft for Alex and Ken. The teenager uses an iPad app called Proloquo2Go, to communicate. It has a library of images and phrases so that users can create sentences. If Alex wants an apple, for example, he could select the "I want" option, then point to an apple, and the app would say out loud, "I want an apple."
The trailer for the film, which you can watch above, is a raw glimpse into all of the joys and struggles involved in raising Alex. Once complete, Ken hopes their story will inspire, educate, and also bring comfort to parents in similar situations.
And to those parents, Ken has just two words of advice: "Be present."
Related
Before You Go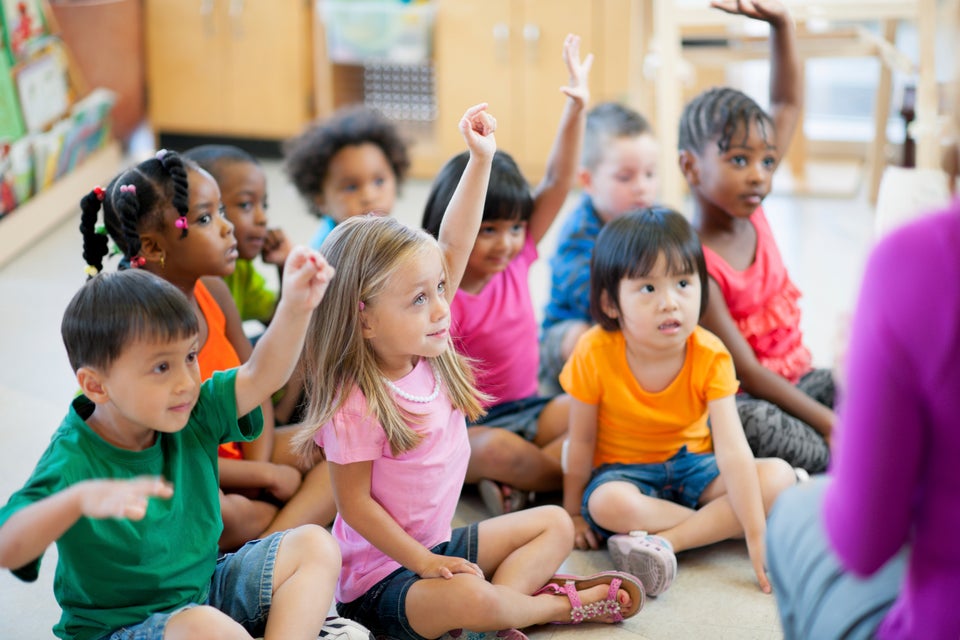 Facts About Autism