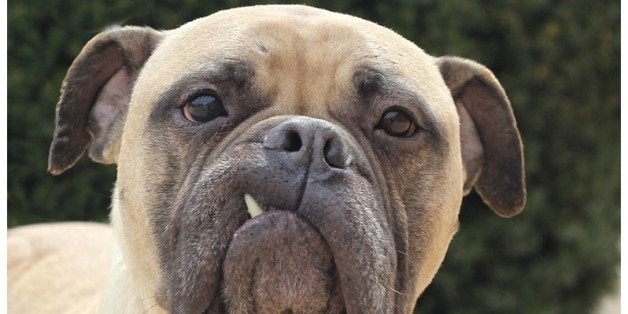 "The bigger the dog, the larger the heart," says Dante Dasaro of the Detroit Dog Rescue. "Generally speaking, our larger dogs are better family dogs, are more active and definitely make great couch cuddle buddy. Sure, they eat more food and take up more of the bed, but their sweet and gentle dispositions make the rest of that worth it."
Unfortunately, says Desaro, while some 90 percent of the dogs that DDR takes in are bigger than 45 pounds, "our large dogs typically hang out with us the longest. We just don't understand."
We don't, either. We like big dogs (and we cannot lie), and we think you're going to like them too, once you get a look at this slideshow of mighty canines looking for homes. Some are oversized mutts, others are tremendous purebreds; what all these dogs have in common is that they desperately want to fill that Great Dane-sized hole in your household.
"We like to say that big dogs are more to love," says Anne Wuhrer, who works with the Maryland-based group Dogs XL Rescue. "And in case you didn't know, our logo is 'size does matter.'"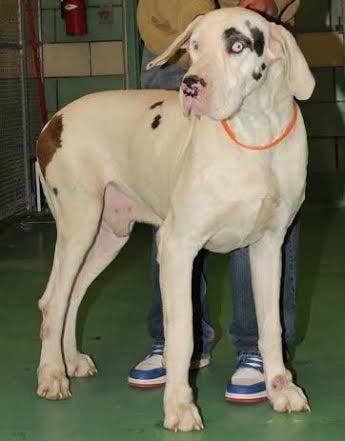 Giant Dogs Looking For Homes
We are always looking for stories about animals -- get in touch at arin.greenwood@huffingtonpost.com