The biggest killer in America is heart disease (it kills almost 50 percent of Americans), and obesity is at epidemic levels.
The American Dietetic Association, in its position paper on vegetarian diets, looked at all of the evidence, and found that vegetarian diets are appropriate for all populations, and that vegetarians have much lower rates of heart disease, cancer, diabetes and obesity.
The vegetarian message just got a big boost -- Big Dog Bill Clinton read books by Esselstyn and Ornish, and went on an almost completely plant-based diet. He says he feels better, he's at his high school weight (he's lost 24 pounds so far), and that he expects to live longer as a result.
As Dr. Ornish said to Wolf Blitzer in the clip below, on a plant-based diet, "Your brain gets more blood, you think more clearly, you have more energy, [and] your skin gets more blood so you don't age as quickly. Even your sexual organs get more blood in the same way that Viagra works. So yeah you'll probably live longer, but you'll also feel better."
Let's hope the Big Dog inspires others.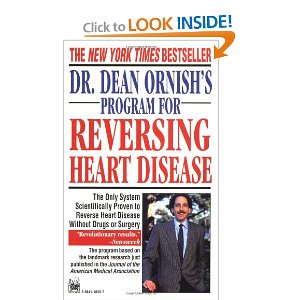 Related