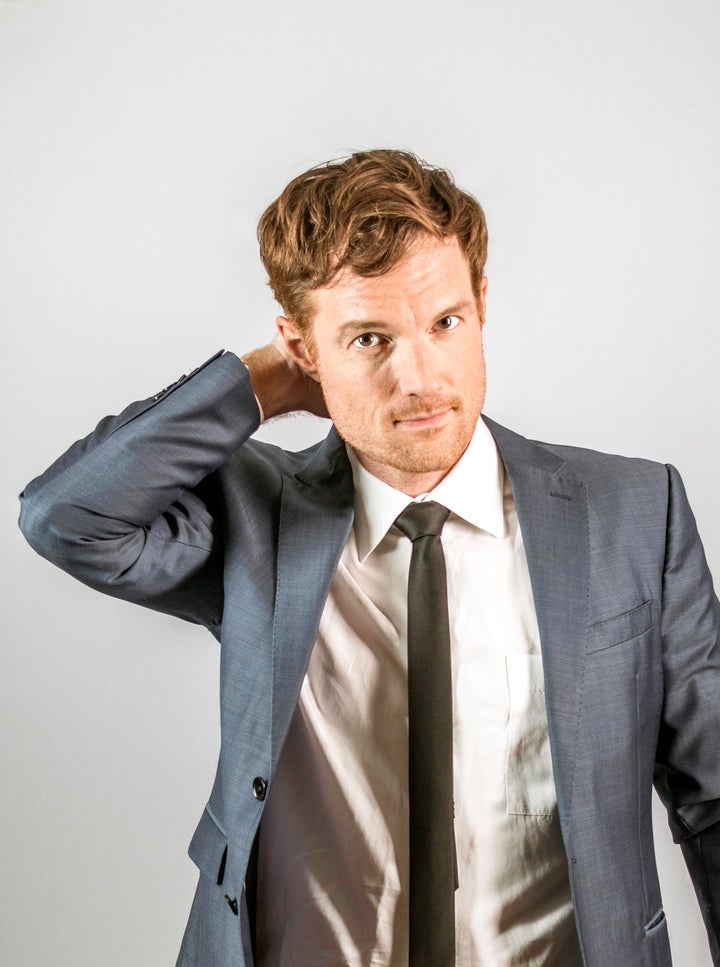 Very few actors get granted with the incredible gift of an enormous vehicle the size of a supersize stretch limousine that will instantly take their careers to astronomical new heights- but, that is exactly the kind of sweet present that multi-talented actor and musician Stephen Graybill was granted with when he landed a plum role in HBO's hot new series; Big Little Lies! After already guest starring on acclaimed shows like Law And Order, and the highly revered series The Wire, Graybill is ready to breakout big time on the much anticipated new series based on the Liane Moriarty novel- and it is sure to make him a star!
Directed by the phenomenal Jean Marc-Vallée, already known for amazing films like Wild and Dallas Buyer's Club, and written by Ally McBeal's incomparable scribe David E. Kelley, the series tells the story of three mothers caught up in a salacious web of deceit, with a cast of outstanding top-notch stars. From Academy Award winners like Reese Witherspoon and Nicole Kidman, to Tinsel Town A-listers like Shailene Woodley and Laura Dern, to fan-favorite actors like Adam Scott and Alexander Skarsgård, the show is jam-packed with talent- and Graybill fits in perfectly with his stellar surroundings. Playing an integral role in the hot new drama, the gifted actor is downright essential to the plot- and, showing that he is more than capable to act alongside such great company, he also shows that he is extremely essential to the cast.
But, when asked about what particularly peaks his interest in his new role, it isn't just the fantastic caliber of talent surrounding him- it's the fact that the show boasts some of the greatest actresses on the planet in roles that really focus on quality stories for women. The thoughtful star is proud to be part of an empowered ensemble that is pushing a headstrong movement forward, and can't wait to take on more roles that do the same in the future.
And Big Little Lies isn't the only proof that Graybill is headed for great success. Also greatly gifted in musical skills, the rising star recently opened for the legendary Roberta Flack! With so much on the horizon for the acclaimed performer, and his career quickly taking off, he took some time to answer some questions about his hot new show, his music career, and what he would love to do in the future. Read below to see what Graybill had to say!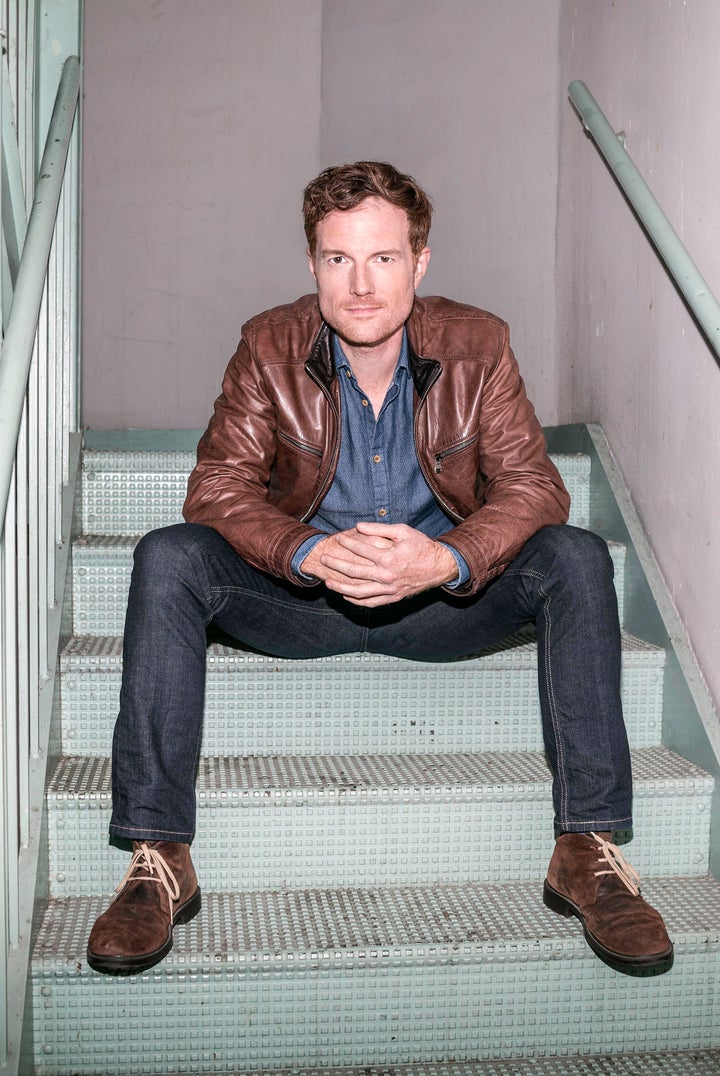 "Big Little Lies" is poised to be the hottest show of 2017. For everyone living under a rock that doesn't know about the show yet, what can you tell them about the series to whet their appetites?
Well, it's a salaciously, fun, sexy, exciting hour of television that will certainly tickle your visual senses. What I'm most excited about is the incredible cast of women the show has! There are really such incredibly dynamic, strong, honest, raw, funny, intelligent, complex, playful performances in this, and I think it will really challenge a lot of conversations that are happening in a very timely way.
And you play the character; Saxon Baker, who is set to stir up a whole bunch of intrigue! Can you tell fans what they can expect from Saxon?
I think fans of the book will really appreciate Jean-Marc Vallée's directing style for this project. He uses every one of the human senses available to him to draw audiences into the head of his lead characters, and he builds up tension to a pretty intense height. As fans know, Saxon will play a large part in escalating that.
This cast is, of course, filled with talent and has every A-lister such as Reese Witherspoon, Shailene Woodley, Nicole Kidman, Laura Dern, Adam Scott, Alexander Skarsg ård, James Tupper, Zoe Kravitz, and more! Talk about the amazing company you're in.
I am just so grateful and thankful to be a part of this. I came in a bit late to the process, and everyone was so welcoming and generous. I was surprised at how wonderful the sense of play was that had already been discovered amongst the cast and the crew. With the speed of TV, it's rare to have an experience where everyone involved is so willing to be vulnerable and honest in their work. To have so much versatile talent willing to take such emotional risks, not to mention a director and crew so willing to support that- it truly is incredible to experience and witness. I think it's another embarrassment of riches for the HBO audience.
And with a hit like this under your belt, you will no doubt be acting alongside many more great people very soon! Who else would be your dream people to work with, and what other kinds of roles would you love to play?
Thank you so much, That's so kind of you to say. The actors and artists who excite me most are the those willing to work just on the outside of their comfort zones. Joel Edgerton is a great example of that, Giovanni Ribisi, Michelle Williams, Chris Messina, Ben Affleck, Jake Gyllenhaal, Ruth Negga, Colin Farrell, Annette Bening, Christian Bale, Maria Dizzia, Jason Bateman, Kristen Wiig, Bobby Cannavale, Sarah Paulson, Kenneth Lonergan, Alison Pill, Adam Rapp, Annie Baker, Martin Freeman, Logan Marshall-Green, Donald Glover, Michael Fassbender, Benedict Cumberbatch, Zach Woods, Steve Carell, and on goes the list. I feel they're all willing to take risks in their work; step outside what they can do well, try something new, and see how they grow in failure. I always admire the courage it takes to face ones fears, and more and more I am most excited by surrounding myself with the people willing to do that. Unfortunately, our culture isn't very forgiving with regard to that. A teacher from The Royal Academy of Dramatic Arts in London told me "dare to be ridiculous"; and that's always stuck with me. If I were choosing, the next role that most excites me in this moment is something that forces me to confront my vulnerability- specifically as a man in today's world.
You also do a lot of voice-over work. Can you talk about what draws you to that?
Voice-over work is the most outrageously fun job. I used to stand in front of posters and imitate movie trailers. With incredible luck, my first audition turned into an award winning commercial campaign for Vaseline lotion. From there I basically became the in-house voice for Publicis NYC. I worked with producers to create all kinds of other commercials and in-house content. Since moving to Los Angeles, I've done some promotional work for NBC Nightly News, and started narrating audio books. Narrating is an absolute blast. I'm most excited to break into animation- for the same reasons; I can be a complete fool while playing with all kinds of accents and voices- and I don't have to be conscious of where the camera is. It's like someone giving you permission to play with the unconscious abandon of a 4-year old.
And you also write and play music, and recently opened a concert for Roberta Flack- that must have been quite the experience! Tell fans about that a bit, as well as how you got into music.
Well, I trained as a classical singer when I was very young, singing lots of A Capella Madrigal Music, like Handel's Messiah, and competing in national competitions all around America. Growing up in the era of the singer/songwriter's like John Mayer, Dave Matthews, and Jason Mraz, I loved their unique expressive rhythm using a guitar and poetry. Having trained so much in music, Shakespeare and language that it made sense to follow my curiosity, pick up a guitar and start teaching myself. After a while I got tired of playing everyone else's stuff, and started writing my own music. So, I got the opportunity to open for Roberta in a private event in New York City. It may be a bit embarrassing to admit, but I wasn't terribly familiar with her legacy before meeting her. She was an absolute charmer when we talked before she went on. I was in awe when she started singing one song after another and each song she sang was something I recognized!
Give Graybill a few more years and soon enough, like Flack, the talented actor and musician will also have a collection of hits that fans instantly recognize- especially Big Little Lies.
Big Little Lies premieres on HBO on February 19th at 9/8c.
Support HuffPost
The Stakes Have Never Been Higher
Related
Popular in the Community