On "My Big Fat American Gypsy Wedding" (Sun., 10 p.m. ET on TLC) viewers were introduced to two of the most important things in a romany gyspy woman's life: looking good and keeping a clean house.
Laura was prepping for a family reunion and shared a bizarre and dangerous money-saving tip with viewers. Instead of paying for tooth-whitening treatments at the dentist, she used household bleach instead. (Do not try this at home.)
"You just take your toothbrush, wet it," she said as she demonstrated how she brushed her teeth with corrosive household bleach. "Pour you a little bleach up there."
As the voiceover noted, Laura was ignoring the "serious health warnings of using household bleach for personal hygiene."
"My Big Fat American Gypsy Wedding" continues on Sundays at 10 p.m. ET on TLC.
TV Replay scours the vast television landscape to find the most interesting, amusing, and, on a good day, amazing moments, and delivers them right to your browser.
Before You Go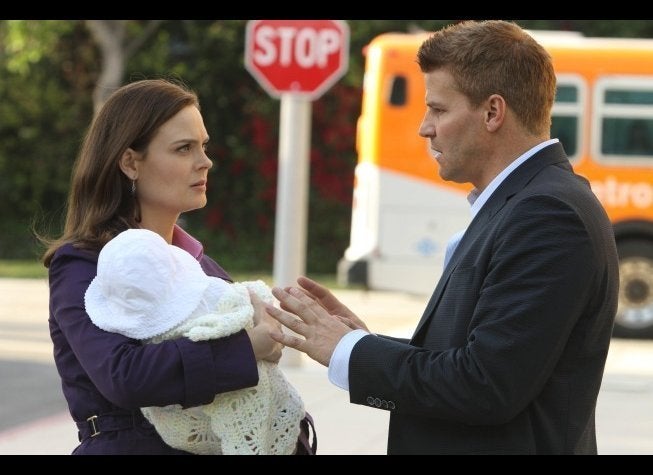 What To Watch: May 14-20
Popular in the Community