Things don't work the same for me, as they do for others. I mean, if I changed my name to Kardashian, somehow I doubt that people would believe that I was part of the famous clan.
And then there was that time during fashion week, when I was tempted only for a minute to say that I was Rachel Zoe's adopted black plus-size baby. I figured she wouldn't be offended because it was right on trend - adopting black babies, that is.
I'm not going to lie, I'm a bit delusional especially when it comes to styling myself which is why I used to struggle.
I still get flattered when people approach me - other than my clients that is, to ask for style advice.
And I was especially surprised when King Size Direct approached me to be a brand ambassador. I'm creating looks from their inventory inspired by current menswear trends. That said, I was thrilled because Like Jennifer Lawrence for Dior, or Michelle Williams for Louis Vuitton, I was on my way.
It's the same thing. Sort of. I mean - right?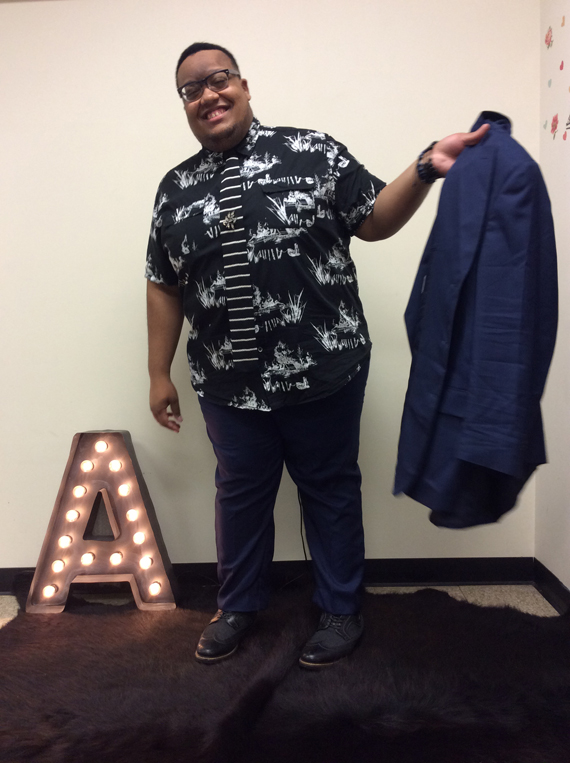 Most stylists will never admit that they weren't always stylish. Not me. I was terrible. And you couldn't tell me that I wasn't the best dressed.
When I was younger, trends were important to me. I wanted to wear what everyone else was wearing. All of that believe in yourself, Disney Channel, Hanson, and I'm a Barbie girl in a Barbie world, fake self-confidence of the 90s seemed superficial.
And you know what you call something that you can see through, right?
I've been big my entire life, but finding garments that worked for me wasn't a challenge until my late teens - if King Size was around, I hadn't heard of them. During the 90s, we liked everything at least two sizes larger than we needed - and by we, I'm referring to some black people, or more specifically - me and my friends, who grew up in neighborhoods similar to what you might have seen in a John Singleton film, or any of Ice Cube's earlier movies. That, with my early ambition of starting a Bonnie and Clyde rap duo with Lil' Kim put me in a good head space sartorially-speaking.
See what I mean? Delusional!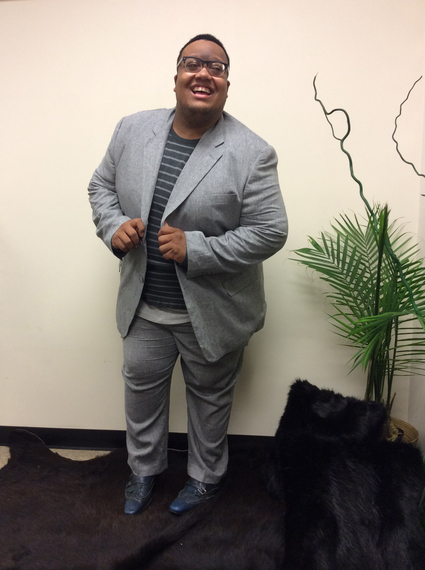 I didn't want to work in fashion until my sophomore year of college when I had mastered the art of fit and proportion. Plus, rap was starting to change and I didn't think that the industry deserved me anymore. After all, the audience in my head that clapped after each of my hot 16 bars, had me thinking that I was the most prolific lyricist since the Notorious B.I.G.
Facebook had just replaced Myspace as the new IT thing, and I used to take pictures of the old baggy jeans that were always too big with the jeans that fit perfectly to pretend that I had been working out. The response was so encouraging, that I actually considered going to the gym. But like Brian Austin Green's rap career, that thought left as quickly as it came.
Finding clothes that fit didn't have anything to do with wanting to work in fashion. Most of the celebrities that I style are in shape. And of course, the agency girls and guys from New York's top 10s are all sample size. While fit is important - it's always easier when you're smaller.
Big and tall menswear can be boring. A lot of the things I wear are carefully curated and edited for a precise fit. That's why the King Size thing excited me, and not in the same way that I used to get excited when I got a new Giga Pet every time we ordered enough food from KFC to qualify for the prize.
Pause - does anyone else remember that Kentucky Fried Chicken used to have Giga Pets?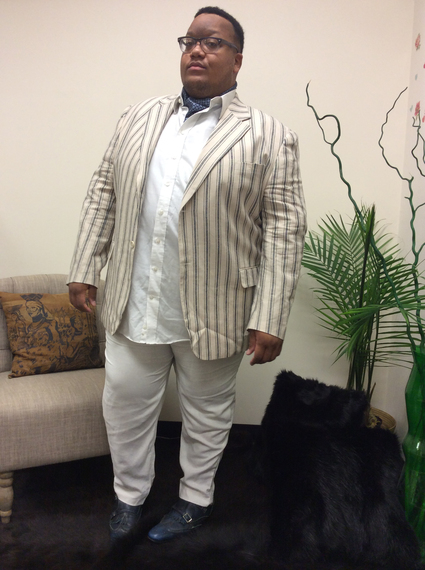 My inspiration is always the well-tailored man. Old photos of Dick Clark and Johnny Carson with the attitude of Malcolm X, and the swagger of Muhammad Ali is where I pull most of my personal style. Check the photos - these men dressed better than everyone else.
Brands produce what they think people will buy. So if a large part of the big and tall menswear market produces pieces that are uninteresting, it's because they think that a majority of men who fit into that big and tall box are uninterested in their appearance.
Big and tall men deserve options. Maybe back then, if I'd had more options, I wouldn't have been working so long on my imaginary debut LP which I was going to call, The King James Version.