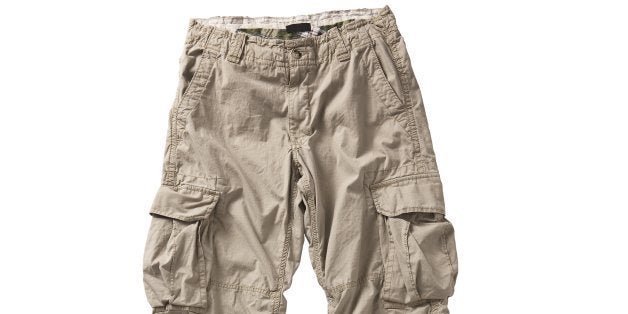 If you're worried your glitzy new phone won't fit in your pocket, you're not alone. Pants-makers are carefully watching what size and style pockets consumers are going to need.
Take the 5.5-inch iPhone 6 Plus, which ships out on Friday. It's huge, towering over the 4-inch iPhone 5S. Both men and women are worried they'll need tremendous pants pockets to accommodate the mammoth phone, or be forced to lug around the device in their hands or purse all day. The folks at WonderHowTo even made a printable PDF to help you determine what size iPhone will fit in your hand or pocket.
Sellers of men's and women's pants are waiting to see how big the phone manufacturers will go. Then, they'll adjust pocket sizes.
Bonobos, an online menswear brand famous for washed chinos, said it doesn't gear its design toward specific technologies, but is always conscious of changing device sizes. Brad Andrews, vice president of merchandising at Bonobos, told The Huffington Post that the company would consider changes to pocket sizes, as long as the garment remains stylish.
"Currently, we consider pocket size in the sense of basic functionality," said Andrews. "As device sizes change, we'll definitely address it while always staying conscious of function, use and details."
Whitney Neary, a merchandiser at denim brand Lee, which largely sells to women, told HuffPost that market research has shown that women value pocket utility.
"It's something that we're always looking at," Neary said of pocket sizes and styles. "I can see as technology progresses we will also have to evolve our aesthetic to make it more functional for her."
Then there's the matter of cargo pockets, those flappy patch pockets that fashion types love to hate. If people carry around gargantuan phones, it would only be practical to switch to pants that have more pocket space. Even now, cargo pockets remain a "small microtrend," said Neary. Next spring, Lee is releasing some seasonal wear that features six-by-six-inch cargo pockets, including capris and shorts.
"As we haul everything around with us all day and you need to be hands-free, you're going to need more places to store it," said Neary. "So it's a possibility."
In 2013, a design executive for Dockers told Fox News that a 5.5-inch phone was too chunky for a regular pair of khakis, so his team was adjusting its pockets accordingly.
But now there are even larger phones in the marketplace. Samsung's Galaxy Note 3, which started a trend of hybrid phone-tablet devices dubbed "phablets," has a 5.7-inch display. Nokia's enormous Lumia 1520 boasts a 6-inch screen. So does LG's G Flex phone.
And big screens aren't going anywhere. According to a 2014 report from research firm Kantar, screen size is paramount to consumers. They value it even more than the quality of the materials the phones are made from.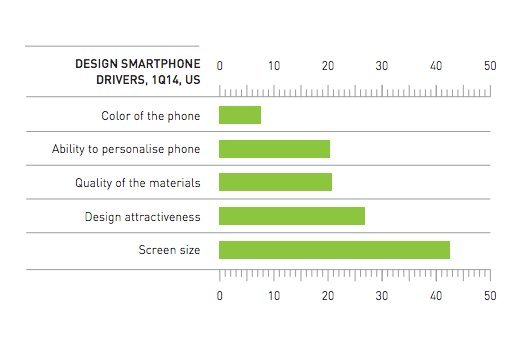 Related
Before You Go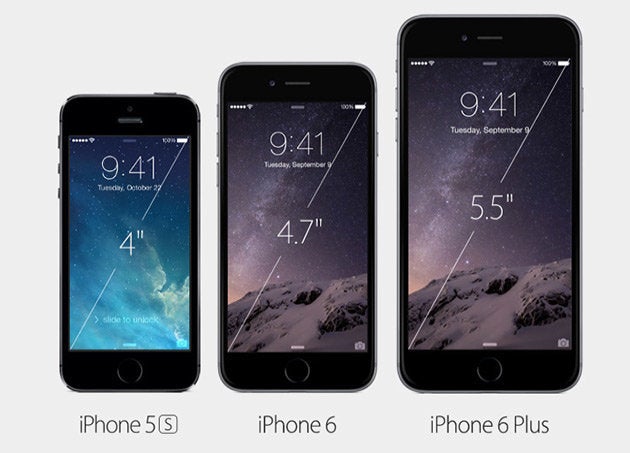 Apple's iPhone 6 and iPhone 6 Plus
Popular in the Community