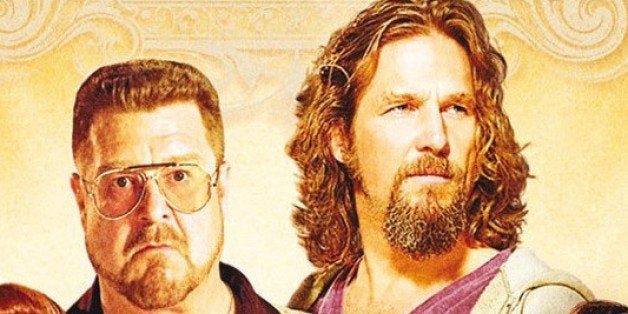 What happens when you take super fandom to the next level? Ask Roy Preston. Owner of The Little Lebowski Shop, he possesses a unique fascination with the Coen brothers' flick, "The Big Lebowski."
"It seems like a dumb Cheech and Chong movie at the first glance, but then you go back and it's a lot more than that," Preston told The Huffington Post. As the proprietor of the only known store devoted entirely to the movie about The Dude, he knows a lot more about the cult classic than the average person.
To learn more about about The Dude, the movie and the legend, HuffPost Entertainment also spoke with David Huddleston, who played the titular character, and Tara Reid, his onscreen wife, Bunny.
"Hey, careful man! There's a beverage here," The Dude yells as Mr. Lebowski's driver shoves in one of the movie's most memorable scenes. The door is opened and The Dude is thrown into the backseat, still trying to balance his White Russian.
Somehow, Bridges pulled it off.
Huddleston claimed that "there were not many takes" of the limo scene, but Bridges was able to keep the beverage in the glass throughout each.
There was "no spilling of White Russians," Huddleston said.

Various people involved with "The Big Lebowski" have visited Preston's store over the years, including Tara Reid's toe double, Laura Burnett.
Preston, like most fans, was completely unaware Reid had a toe double in the movie. (Because, why would she?) "I'm not quite sure why," said Preston, referring to the scene where Bunny is seen driving with ten whole, not-severed toes. "Maybe her toe was too little, they needed a bigger toe."
Similarly, Huddleston had a stunt double for the scene in which John Goodman throws him to the ground. Apparently, Goodman had a bit of fun throwing the double around. "I don't recall him having any remorse. We all had a lot of laughs," Huddleston told HuffPost.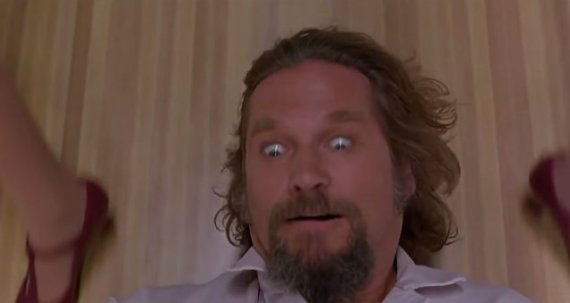 Preston told HuffPost that several of the dancers from the dream sequence -- soundtracked by "Just Dropped In (To See What Condition My Condition Was In)" -- have stopped by the store, and all told of a joke they played on Bridges.
"They played a prank on Jeff," explained Preston. "There's a scene where he's floating through their legs. And if you watch closely you can see his eyes open really wide, as he's floating through their legs. That's a real reaction"
The dancers knew Bridges was going to be traveling through their legs and looking up their dresses so, as Preston was told, "before they did the scene, they apparently got a bunch of wigs and they cut all the hair off the wigs and stuffed it in their panties, so it would look like really, you know, hairy."
"Apparently, when Jeff was floating through their legs, he got an eyeful," Preston said.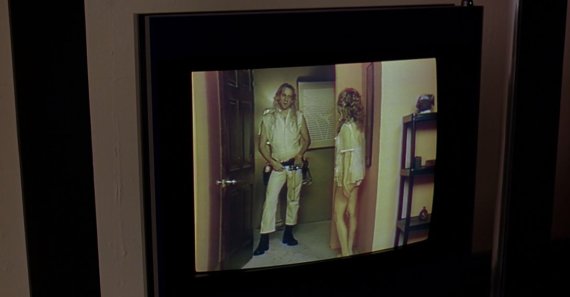 Maude shows The Dude a brief porn video starring Bunny to prove the missing wife had not been taking the relationship seriously with Maude's father. To make things more realistic, a real porn star, Asia Carrera, was hired to appear alongside Tara Reid on a real porn set.
"The cut in the movie for the porn scene was exactly how it was written," Reid explained. "We actually shot it in a porn set it was kinda crazy but it definitely helped you stay into that character."
Talking about the nymphomaniac aspect of her character, Reid spoke of the famous toe scene at the pool with Bridges (where her own feet were used) and how the accompanying line -- "I'll suck your cock for a thousand dollars" -- came about.
"I remember that was my most classic line of my whole career," said Reid. "The Coen brothers just are so cool and they said to make it flirty, but serious. Like she always talks this way to get a rise out of people and she loved it."
Many of these behind-the-scenes photographs can be found in his 2006 book, Pictures.
"Jeff Bridges is also an amazing photographer and he made all the actors do a smiley face and then one sad one," Reid said when talking about the actor. "He's been doing it for years, so I'm sure he must have a huge collection."
"The Big Lebowski" was initially considered a box office failure of sorts, especially following the Coen brothers previous effort, "Fargo."
"My greatest surprise would probably have been the fact that it was a box office flop when it opened," Huddleston said. "Remember, it followed 'Fargo's' Oscar win the previous year and all of us had such great hopes for it's success out of the gate. But, like my experience with 'Blazing Saddles' 40 years ago, 'The Big Lebowski' didn't find its audience until some time later when it moved into a cult following."
According to Preston, the movie isn't just a cult hit: "It's a religion, it's a film, it's got its own store, it's got its own festival. Who would have thought?"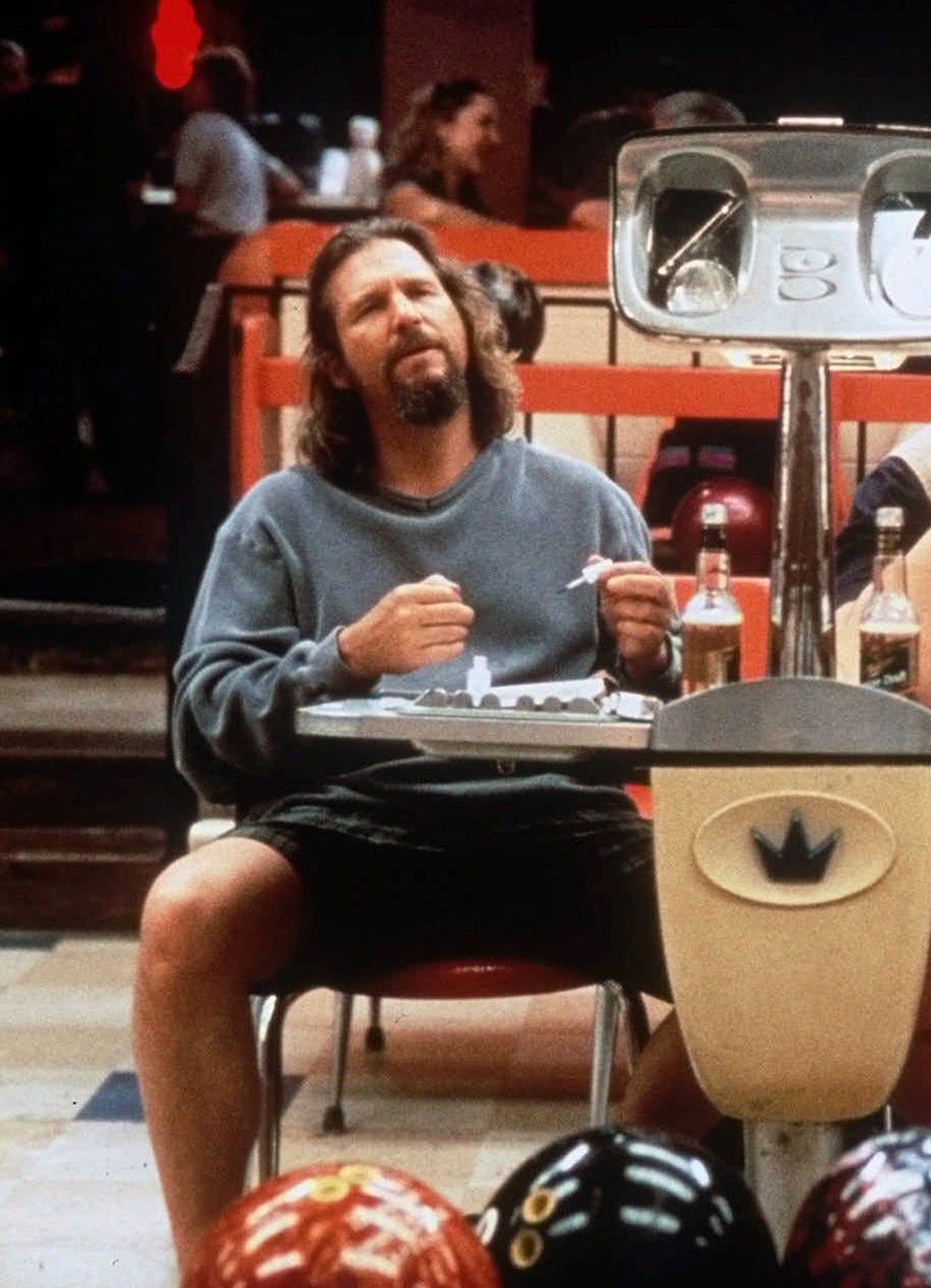 Big Lebowski
Popular in the Community