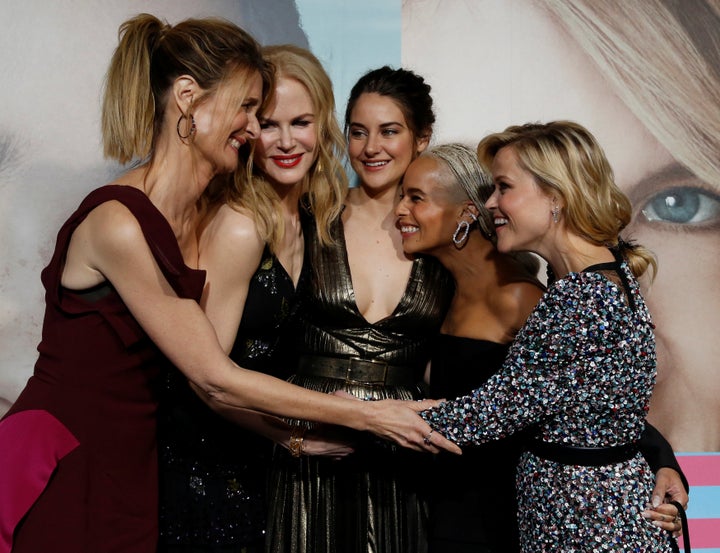 But, did anyone bother to ask author Liane Moriarty, the woman behind the book that launched a million HBO views?
"I have started to think about ways this could continue," Moriarty told the Herald. "The producers have asked me to see if I can come up with some ideas. I wouldn't write a new book but perhaps a new story, and then we'll see what happens."
In fact, Moriarty already has a few ideas for where that story would take our beloved characters, played by Reese Witherspoon, Nicole Kidman, Shailene Woodley, Laura Dern and Zoë Kravitz in the show. First off, she's interested in focusing more on Bonnie (Kravitz), the earthy yoga instructor/mother/wife whose character backstory ― she grew up with an abusive father in the book ― was left out of the HBO adaptation.
"The obvious thing is, first of all, I think we could bring in more of Bonnie's story from the book," Moriarty added. "And also what happens next [for Celeste, played by Kidman]. That's the question that's also a really interesting thing, when you've been through a relationship like that, how do you feel now? How would she feel? She's grieving. She's still grieving for the end of a terrible relationship and I think that would be a really interesting thing to explore. So there's a whole lot of different storylines."
In conclusion, Moriarty is "absolutely open" to a second season and firmly believes there are "definitely places you can go" with the story.
Ball's in your court, HBO.
Calling all HuffPost superfans!
Sign up for membership to become a founding member and help shape HuffPost's next chapter
BEFORE YOU GO