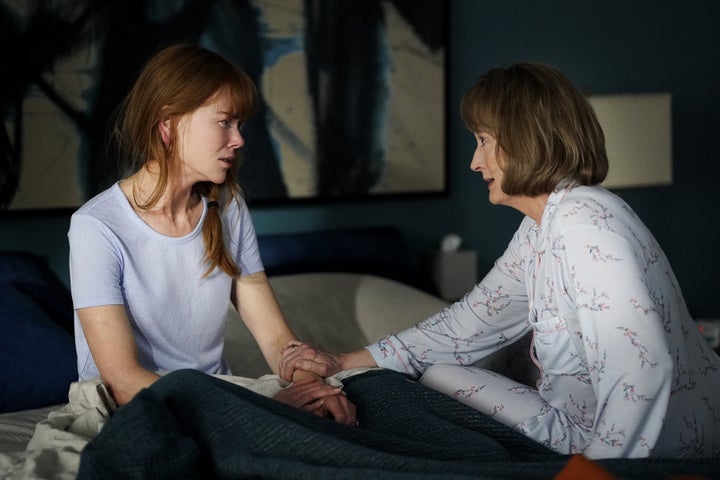 The weekly highlight: "Big Little Lies," Season 2, on HBO.
Premise: Mothers in Monterey, California, bond over a dark secret from Season 1. Although the police haven't officially accused the mothers of any crime, a grieving mother-in-law starts her own investigation and riles the guilt of everyone involved. Meanwhile, other characters can't figure out why they're unhappy despite living a life of luxury in one of the most beautiful places in the world.
Stars: Laura Dern, Nicole Kidman, Zoë Kravitz, Adam Scott, Meryl Streep, Reese Witherspoon and Shailene Woodley.
Sum-up: This pulpy miniseries with A-list talent and meme-worthy dialogue decided to double down on itself and return with even more of what made it so popular. Meryl Streep joined the cast as the mother-in-law to Nicole Kidman's character and so far every single one of her lines has been memorable, with one (loud) line even rising to blood-curdling levels. While the first season was an adaptation of Liane Moriarty's novel of the same name, this second season has no source material. The raised drama may cause this to go off the rails, but the strong (and hilarious) premiere episode indicated otherwise.
Heads-up: The second season seems to have stripped away some of what made the first season so stylistically unique. At least in the first episode, the new director, Andrea Arnold, didn't use abundant quick cuts to crashing waves and other beautiful shots of Moneterey, which filled quite a bit of time in Season 1. This may end up proving to be an improvement that allows for a faster pace and more dialogue. And losing a bit of beauty may fit the tonal shift of the show this season. But the change is noticeable nevertheless.
Look-up: My colleagues Leigh Blickley and Bill Bradley tried to get to the bottom of why the central coffee shop changes from Season 1 to Season 2 . Basically, the first season's director became friends with the local coffee shop featured in his season.
You can watch the trailer for "Big Little Lies" below.
Read on for more recommendations and news from the week. And in the navigation bar above, you can choose specific recommendations for series streaming on Netflix and Amazon Prime.
Here's the trailer:
A Couple Of Streaming News Stories From This Week
1. "The Good Place" will end after its upcoming fourth season, slated to debut this fall. "After 'The Good Place' was picked up for season two, the writing staff and I began to map out, as best we could, the trajectory of the show," creator Mike Schur said in a release from NBC. "Given the ideas we wanted to explore, and the pace at which we wanted to present those ideas, I began to feel like four seasons ― just over 50 episodes ― was the right lifespan. At times over the past few years we've been tempted to go beyond four seasons, but mostly because making this show is a rare, creatively fulfilling joy, and at the end of the day, we don't want to tread water just because the water is so warm and pleasant. As such, the upcoming fourth season will be our last."
2. The Comedy Central show "Corporate" will return for a third and final season. These final episodes will debut in 2020.