Now that we're done swapping theories about who murdered whom on "Big Little Lies," a new mystery has emerged: Will there be a second season?
"The detective doesn't want to let go and that's how we finish that," Vallée said, referring to the finale's final shot. "And we think, 'Did they do the right thing? What will happen?' Now it's up to the audience and their imagination to figure out. To do a season two, I'm not for it. Let's move on and do something else! If there's an opportunity to reunite with Reese, Nicole and these characters of course, I'll be a part of it, but 'Big Little Lies One' is a one-time deal. 'Big Little Lies Two'? Nah. The end is for the audience to talk about. Imagine what you want to imagine and that's it. We won't give you a season two because it's so good like this. Why spoil it?"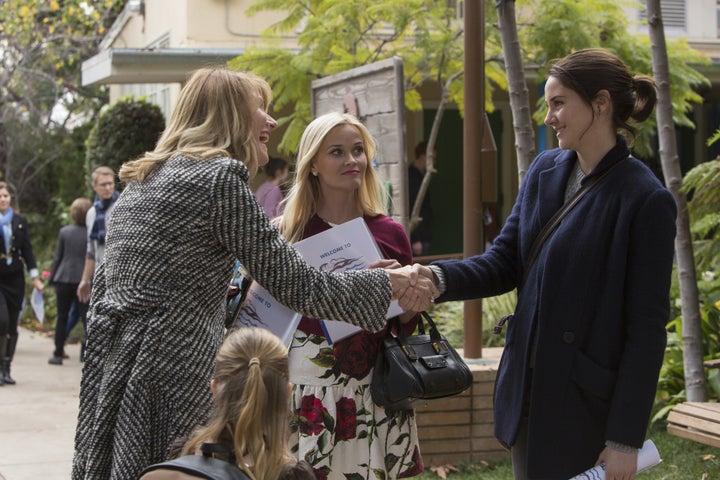 Vallée makes a good point, which he reiterated in a Vulture interview: "There's no reason to make a season two. That was meant to be a one-time deal." The show ended on a high note ― why drag it on, other than to see the remarkable cast reconvene? On the other hand, the follow-up storylines would be fresh, even to those who've read the book, and it would be nice to see where these ladies land after "Kumbaya"-ing on the beach. 
"You want to give your audience a sense of closure," writer David E. Kelley said in HBO's official "Inside the Episode" video. "And at the same time, life doesn't serve up closure very often. And in that scene, we were endeavoring to show that the women had come together, that the story is not over. So shifting to the point of view of the detective on the beach indicates just that. There is some closure, but you only get so much of that in life. The story always goes on."
Across all of HBO's platforms, "Big Little Lies" averaged 7 million viewers per episode, a significant sum. The Huffington Post reached out to the show's rep about the possibility of another season, but we did not immediately hear back. 
REAL LIFE. REAL NEWS. REAL VOICES.
Help us tell more of the stories that matter from voices that too often remain unheard.
BEFORE YOU GO
PHOTO GALLERY
Reese Witherspoon's Best Red Carpet Dresses