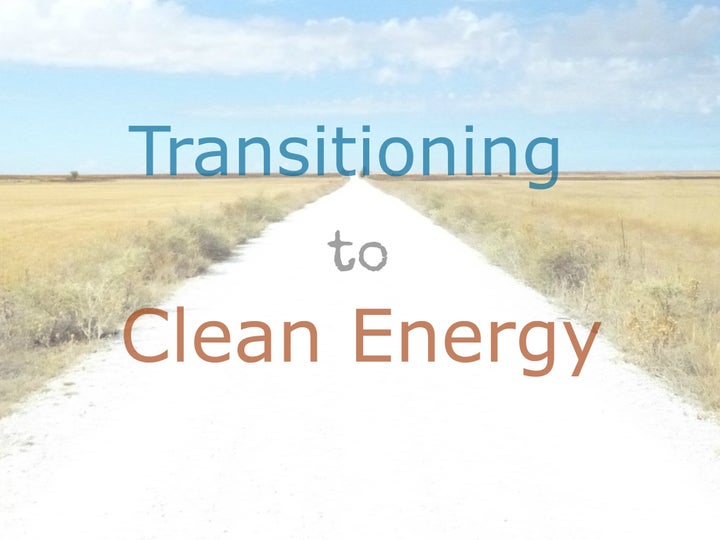 On our recent road trip to Olympia, we felt like Rolling Stone reporters who'd discovered a beautiful new kind of music: A chorus of voices, never before assembled on the same stage, calling for climate protections, polluter accountability, and a clean energy transition to bring jobs and prosperity to Washington State.
In this era of partisanship and division, it was music to our ears. How refreshing it was to hear union leaders and environmental activists singing together, with backup vocals from people of diverse communities, backgrounds and political stripes.
They rocked a big hearing room that was packed to the brim, with crowds overflowing into a couple more rooms. For two hours, legislators on the House Environment Committee heard testimony from supporters and opponents of the Clean Energy Transition Act ― HB 1646. If passed, this measure would put a price on carbon pollution and reinvest the funds in homegrown clean energy solutions and communities in Washington where people are already being hit the hardest by pollution.
Hey! Let's pop the cork, and clink to a new era!
Not so fast! Big Oil just tried to slip us a roofie. Their fast talking lobbyist testified that climate change should be addressed, but slid in a caveat, "at the national or international level."
Actions speak louder than words. We're on to your new tricks. We said No thanks to that drink and enjoyed the concert. Of all the chords struck, the ones that resonate most are those of two very different people who harmonized gloriously: An Anacortes oil refinery worker and a woman from Whatcom County who advocates for farmworkers.
Neither fits the stereotype of a highly paid lobbyist or even a typical environmentalist. Yet both helped shape the Clean Energy Transition Act. They believe ordinary working people can hold polluters accountable in their own communities. They believe the Evergreen State is a place where we innovate and invest in solutions that lead the world. Stay tuned for their stories. And check out our Climate Adventures Report here!
REAL LIFE. REAL NEWS. REAL VOICES.
Help us tell more of the stories that matter from voices that too often remain unheard.
BEFORE YOU GO