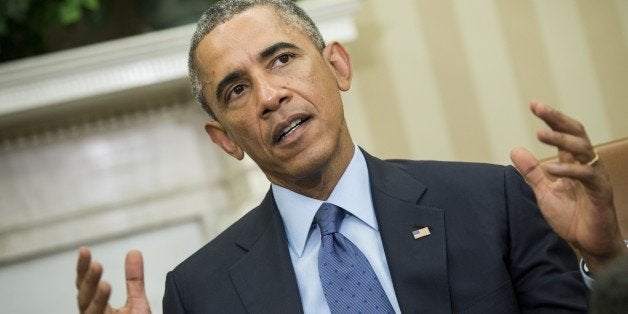 The Obama administration unveiled a website Tuesday that will shed some much-needed light on Big Pharma's relationship with doctors. Just not quite today.
Called Open Payments, it's a tool authorized by the Affordable Care Act that offers details on payments that drug companies and medical device makers give to physicians and medical school teaching hospitals.
The aim is to enable people to discover whether the doctors and hospitals they visit may have motives other than patients' best interests when they choose one drug or medical device over another that may be better or cheaper. Drugmakers have even been fined for making illegal payments to doctors to promote prescribing their medicines.
It's the largest attempt yet to reveal the financial ties between medical providers and the health care firms peddling their wares, and includes compensation that those companies give to doctors and hospitals in things like speaking and consulting fees, travel to industry conferences, and free meals.
For now, the database only includes a few months' worth of payments, and has other shortcomings that won't allow patients to fully vet their doctors and hospitals.
"This is an opportunity for the public to learn about the relationships among health care providers, and pharmaceutical and device companies," Marilyn Tavenner, administrator of the Centers for Medicare and Medicaid Services, said in a press release.
This first release of payments information reveals drug and device makers made 4.4 million payments to 546,000 doctors and more than 1,300 teaching hospitals from August through December of last year. In total, the payments were worth about $3.5 billion. The Centers for Medicare and Medicaid Services will add more numbers in the coming weeks, according to a press release. The first full-year accounting of payments won't come out until June. Drug and device companies are required to disclose this information under Obamacare.
The idea for Open Payments originated as the so-called Physician Payment Sunshine Act, the brainchild of lawmakers led by Sen. Chuck Grassley (R-Iowa) and then-Sen. Herb Kohl (D-Wis.) in 2007. Eventually, patients will have a clearer understanding of where their doctors' and hospitals' financial interests may lie.
In addition to promoting transparency in general, making these payments public also may serve to reduce potential conflicts of interest by making health care providers think twice before accepting money from those companies.
But the first set of numbers in this huge new database only includes payments from a five-month period, which limits patients' and researchers' ability to track how closely tied one doctor or teaching hospital may be to the drug and device industries.
What's more, flaws in the data, which forced President Barack Obama's administration to delay the publication of these numbers, persist. As a result, there are payments not included in the database, and other information is listed without the names of the providers.
In short: You can search for your doctor or local teaching hospital, but the information you find might be incomplete, or even inaccurate.
And if you do decide to start punching names into Open Payments, don't expect a Google-like experience. This is ProPublica's Charles Ornstein, a Pulitzer Prize-winning expert on data journalism and the subject of pharma and device payments to health care providers:
Related
Popular in the Community