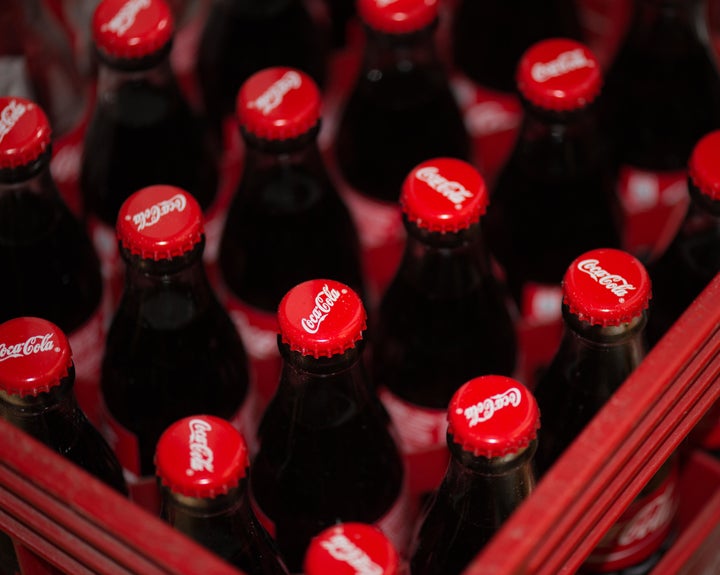 Despite clear evidence that studies funded by food companies have different outcomes ― the Harvard case in particular set research back decades when it comes to sugar's role in heart disease ― food dollars make their way into academic research every year.
Most scientists and researchers are concerned about this outside influence, unlike the Slate essay's author, Andrew Brown. A scientist at the University of Alabama at Birmingham who investigates "the fidelity of the reporting of obesity-related scientific literature," he writes that we should base our assessment of a study's merits on its methods, rather than focusing on who funded it.
For Brown, the term "science is science" is a convenient hypothesis ― his own research comes with an asterisk. He and UAB's nutrition department have a long list of industry ties, mostly notably grants from the Coca-Cola Foundation:
Disclosure: The author has received travel expenses from Academy of Nutrition and Dietetics, Alberta Milk, American Heart Association, Danisco, DC Metro Academy of Nutrition and Dietetics, Federation of American Societies for Experimental Biology, and International Life Sciences Institute; speaking fees from Academy of Nutrition and Dietetics, Alberta Milk, American Society for Nutrition, Birmingham District Dietetic Association, International Food Information Council, International Food Information Council Foundation, and Rippe Lifestyle Institute, Inc.; monetary awards from Alabama Public Health Association, American Society for Nutrition, Science Unbound Foundation, and University of Alabama at Birmingham Nutrition Obesity Research Center; and grants through his institution from NIH/NIGMS-NIA-NIND, and UAB NORC. He has been involved in research for which his institution or colleagues have received: unrestricted gifts from National Restaurant Association and grants from Coca-Cola Foundation, National Dairy Council, NIH/NIDDK, and NIH/OD.
Bias in everything?
"There's bias in everything," Brown told HuffPost. "The idea that we think that there can actually be an independent researcher when it comes to something that people put in their mouths every day is not likely."
"I'm not saying by any stretch of the imagination that there's not bias in industry-funded research," Brown added. "I'm just saying that singling out interpreted intentions — as opposed to looking to the evidence ― is leading us in the wrong direction."
To experts without Coca-Cola ties, however, defending industry-funded research is akin to claiming there is such a thing as a free lunch.
"I don't think that their work is in the best interest of public health," Marion Nestle, a nutrition professor at New York University, said about the food industry-funded investigators at UAB.
As ABC News reported in 2011, Brown's colleague David Allison claimed that there was little "solid evidence" that soda is a significant contributor to the United States' obesity crisis, while taking money from Coca-Cola, Kraft, McDonald's, General Mills, Kellogg's, Mars and Nabisco. When he argued in an affidavit that a New York City law requiring restaurants to include calorie information on menus might make customers eat more, the ensuing outrage eventually prompted him to resign as incoming president of the Obesity Society.
"Much research from that group appears aimed at confronting research from independently funded investigators that links certain foods ― soft drinks, for example ― to poor health," Nestle said.
That's the formula Brown's Slate op-ed follows. He downplays the fact that Harvard researchers took money from the sugar industry by comparing it to a hypothetical researcher who follows a restrictive diet.
"Clearly if he eats a Paleo diet, his research on wheat is suspect," Brown writes.
The key difference here, of course, is money. And Brown's employer takes money from Coca-Cola. A lot of money.
Academia's Coca-Cola conflict
Coca-Cola is headquartered in Atlanta, a mere two hours from UAB, and has a close fiscal relationship with the school. In fact, between 2011 and 2015, Coca-Cola gave the University of Alabama at Birmingham $1.9 million for research and partnerships. But they are far from alone in getting funding, as the Harvard study shows. In fact, Coca-Cola has invested $132.8 million in scientific research and partnerships across the country since 2010 ― and Coca-Cola is far from alone among food and beverage companies.
Laura Schmidt, a professor of health policy at the University of California at San Francisco who coauthored the report on Harvard's sugar industry conflict, sympathized with the intense competition for funding in academic medicine, but said that independent researchers tend to look down on those who take industry research dollars.
"Between 2011 and 2015, Coca-Cola gave the University of Alabama at Birmingham $1.9 million for research and partnerships."
"It's natural that people who can't get themselves funded through [the National Institutes of Health] or reputable foundations will go to industry," said Schmidt, who has never taken industry money and doesn't have any scientific conflicts of interest.
Still, she questioned industry expectations following a large research donation. "If I'm taking this money from you, do you have a financial stake in what my research concludes?" she asked.
More often than not, the answer to Schmidt's question is yes.
Soda-funded studies tend to have convenient findings
Studies with a financial conflict of interest, like research funded by the American Beverage Association or Coca-Cola, were five times more likely than independently funded studies to find no association between weight gain and drinking soda, according to a study published in the journal Plos Medicine in 2013.
"If I'm funded by industry, I'm five time more likely to come up with an industry-friendly result," reiterated Schmidt, who wasn't part of the Plos study. "That's called bias."
Brown disagreed that the study proved much of anything.
"Their statement isn't necessarily true," Brown said of the researchers' claim that "the best large randomized trials also support a direct association between [sugar-sweetened beverage] consumption and weight gain or obesity."
He pointed to a study published in the journal Obesity Reviews in 2013 that found weak evidence connecting sugar-sweetened beverage reduction and lowered obesity ― but all four authors were Brown's Coca-Cola-funded colleagues at UAB, including David Allison.
Richard Marchase, UAB's vice president of research and economic development, told HuffPost that the university has policies in place to prevent the influence of corporate money, but did not elaborate on them.
"When handled responsibly and in adherence to UAB policies, support from outside entities is not only appropriate, but vital for our mission," he said. "Private support is more important than ever as we continue to see flat or reduced state and federal funding for vital research initiatives."
According to Coca-Cola spokesperson Ben Sheidler, the company doesn't expect scientists to produce certain results when it funds research, nor does it prevent researchers from publishing their findings, if they are unflattering. Still, he acknowledged that transparency in funding academic research is an issue Coca-Cola is working on.
"We have publicly disclosed our financial support of scientific research and community programming over the last five years," he told HuffPost. "We have acknowledged that we need to be even more transparent and a more helpful and credible partner."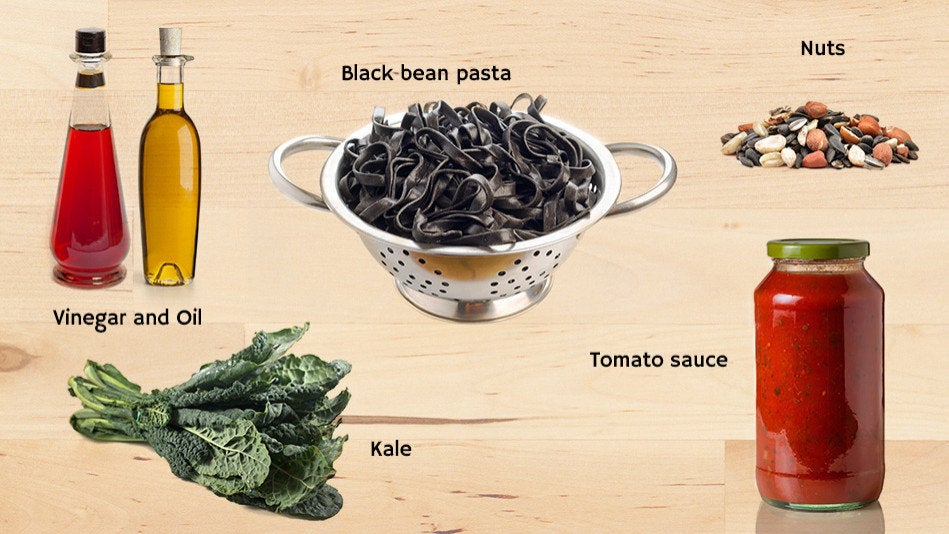 What Nutritionists Cook On Busy Weeknights
Popular in the Community