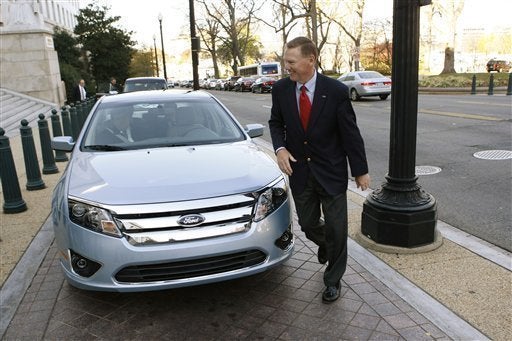 Detroit's Big Three auto makers presented turnaround plans to Congress on Tuesday that indicate both General Motors Corp. and Chrysler LLC could collapse by the end of the month unless they get billions of dollars in emergency government loans.
As part of a renewed bid for a bailout, GM said it needs an immediate injection of $4 billion to stay afloat until the end of the year, a fact it hadn't before disclosed. In total, the company said it needs $18 billion in loans -- $6 billion more than it said it would need just two weeks ago.
Chrysler's 14-page summary of its presentation to Congress requests $7 billion, and it said it needs the funds by Dec. 31. Chrysler also wants $6 billion from a Department of Energy program aimed at promoting fuel-efficient vehicles.
Related
Popular in the Community