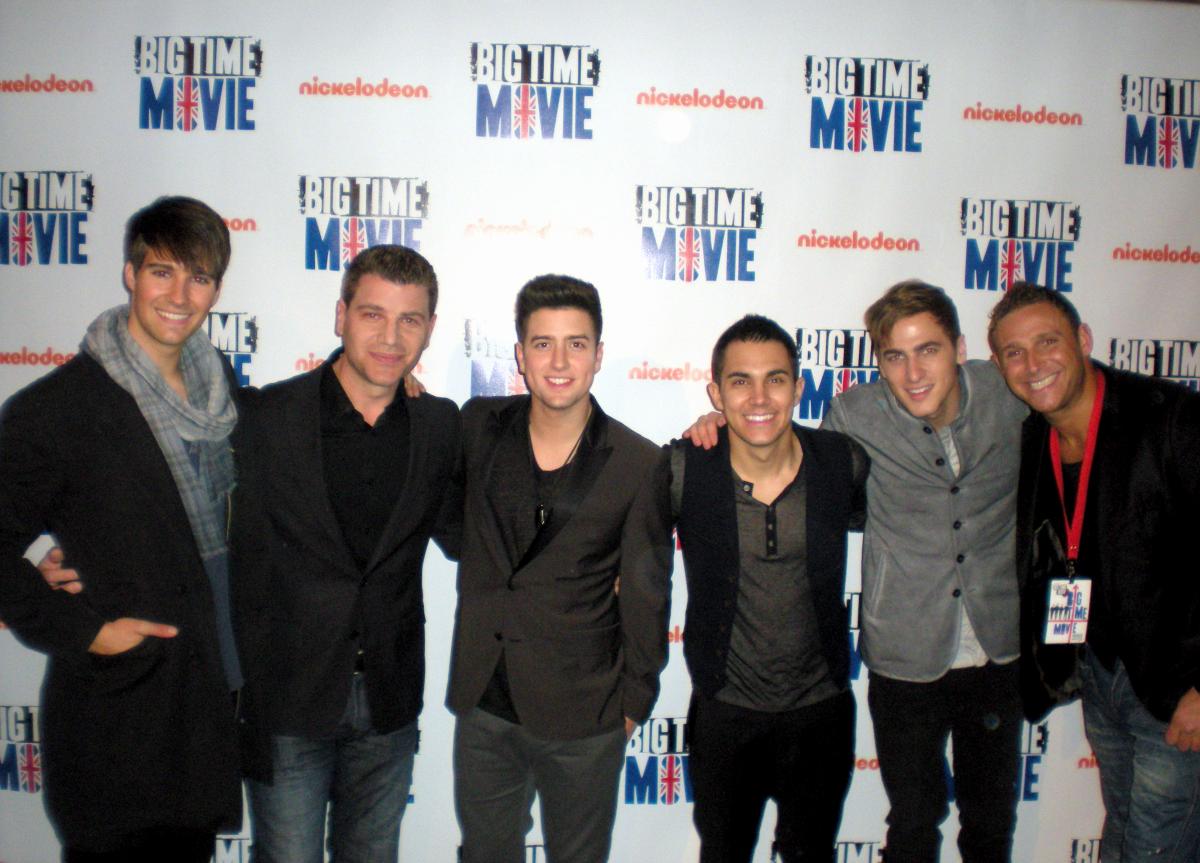 Another night, another red carpet event. Well, not exactly! This time it was the Big Time Rush premiere on Thursday the 8th of this month.
These guys are HOT right now! I stopped in to Nickelodeon;s BIG TIME MOVIE movie premiere on my way to another event, and got to hang with cast members Kendall Schmidt, James Maslow, Carlos Pena and Logan Henderson on the orange (yes, orange... not red) carpet and in the pre-screening party. It was held at 583 Park Avenue. Conveniently, the name of the venue matches the address. Clever, no?
Tons of screaming teens lined the street surrounding the carpet. I mean tons. Did I mention that these guys were HOT right now? I bumped into the always svelt Al Roker there on the carpet with his son Nicholas. NY Housewives, and cool mom in the room, Sonja Morgan was also there looking hot in her lemon-yellow dress with matching headwear. She was there with her daughter and her assistant.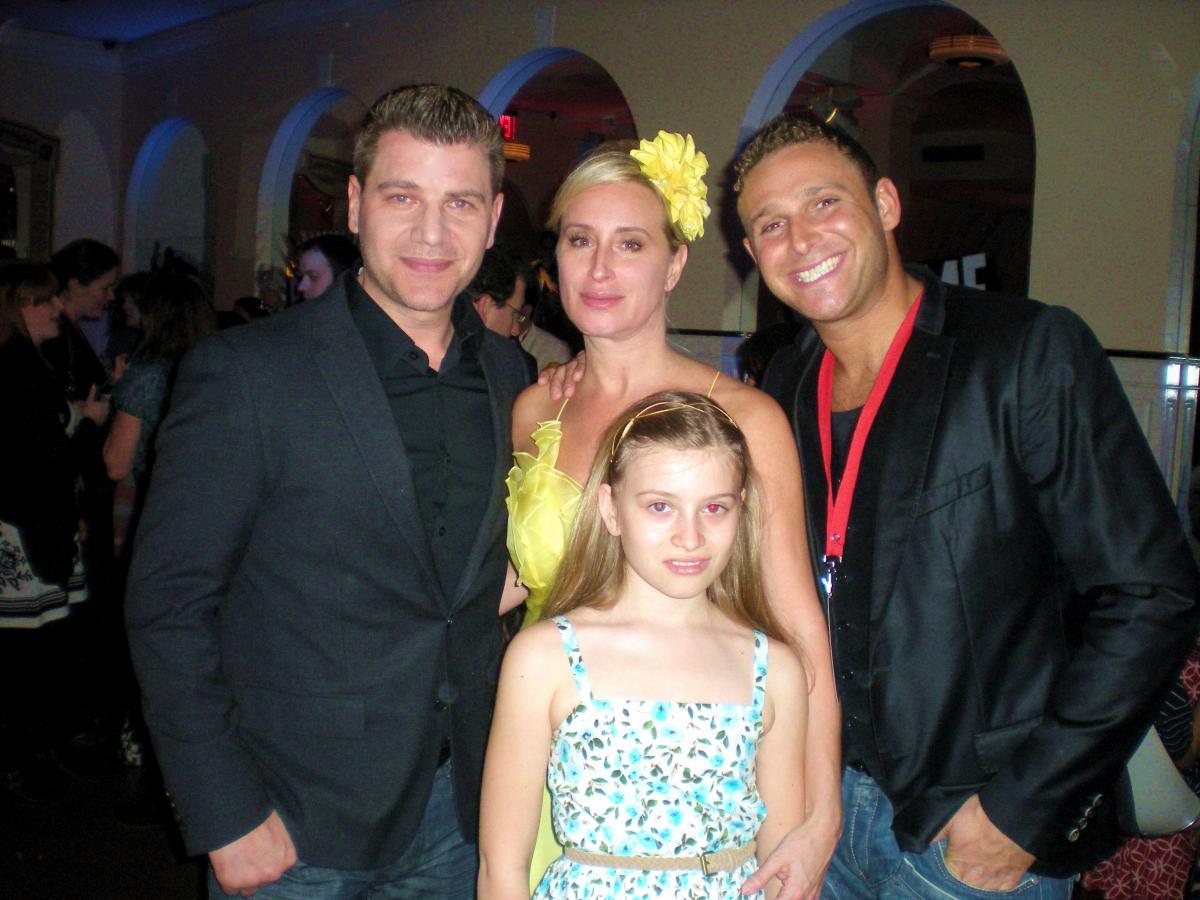 Kendall, James, Carlos and Logan posed for tons of pics with fans who were in a special roped off line and apparently had some sorta VIP ticket. The guys were incredibly nice to everyone and really seemed to be enjoying themselves. How refreshing that they actually understand what the fans want... and deliver!
After flashing our pearly whites, we all headed to a huge VIP party room downstairs with a couple of open bars for the 21-and-overs (of course). Something tells me the over-21's needed the bar to recuperate from all those screaming teens! Hundreds of teens and their parents filled the room along with Demi Lovato (who hung with Logan Henderson), Kelly Rutherford, Challen Cates, Samantha Droke(who dates Carlos Pena), Stephen Glickman, Fatima Ptacek, Jackson Guthy, Ciara Bravo, and the aforementioned people before heading into the screening. That's when I made my getaway!

Off to see some Housewives at the Starlight Gala!
Chatting with nice people on the Big Time Movie carpet was fun, but I really needed to meet up with Housewives of NJ's Jacqueline Laurita, Kathy Wakile, Richard Wakile and Charles Grodin to support something a bit more important -- The Starlight Foundation Children's Gala at the Marriot Marquis Hotel in New York City.
Starlight brings together experts from pediatric health care, technology, and the entertainment industry to create programs that help brighten the lives of the children and their families. The event raised much needed money for seriously ill children, infants and teens who suffer from chronic, serious or life-threatening illnesses, physical disabilities and life-altering injuries in the tri state area.
Jacqueline said at the end of the event, ''I felt very touched and humbled by these beautiful, brave children that seemed so wise beyond their years. My heart goes out to them and their families whose strength and smiles were something I truly admired. It really makes you appreciate the little blessings life brings to you and to never allow obstacles stop you from persevering."
And the cocktails weren't bad, either!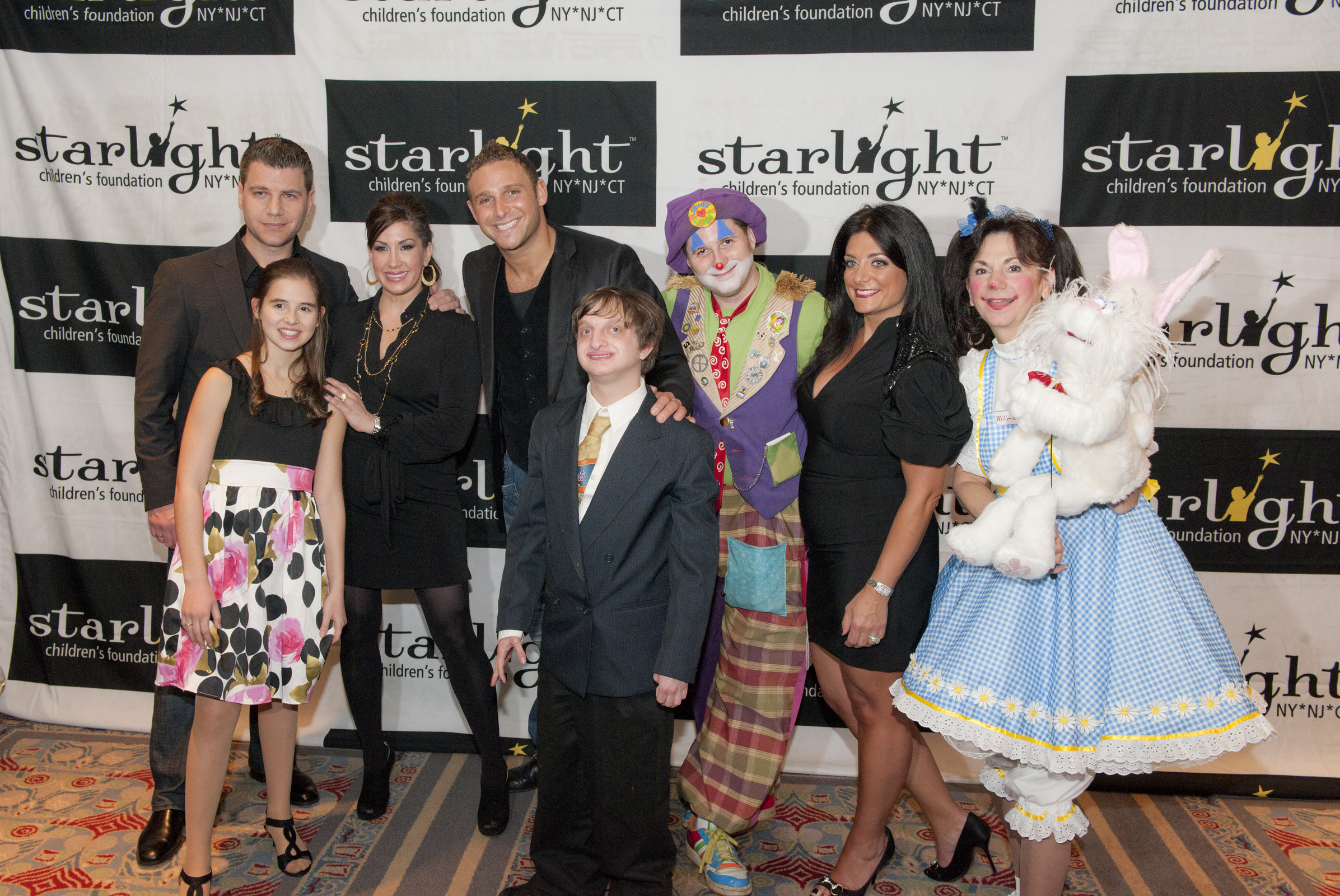 Popular in the Community