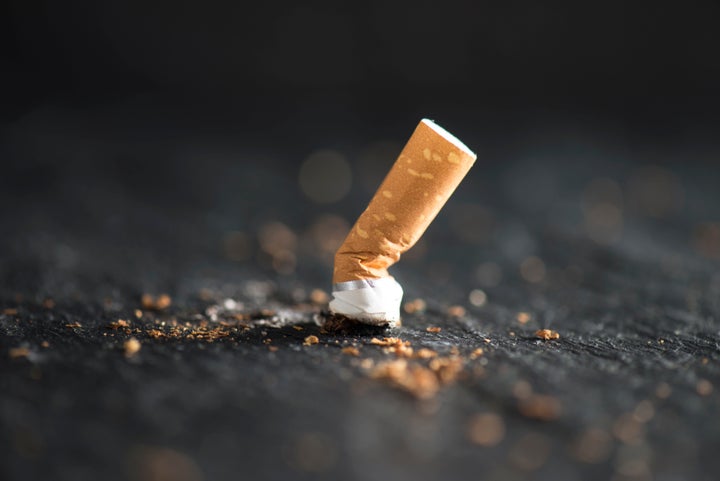 The new anti-smoking ad campaign beginning Sunday in national newspapers and television networks delivers the right message in the wrong venue.
The ads are funded by Big Tobacco – ordered by federal courts as punishment for their lies about smoking's dangers and deceptive marketing to kids. Their statistics are a searing indictment of decades-long malign marketing that successfully lured children into lifetimes of addiction and disease. But the last laugh belongs – again – to Big Tobacco, because few children are likely to see them.
The average age of starting smokers is 12 years old – a target audience that rarely reads or sees newspapers or network news, powerful as they may be, and deeply resents the lecturing tone of such messages.
Although the campaign is the product of a federal lawsuit, the legal battle against Big Tobacco's marketing deception began nearly 25 years ago when a handful of state Attorneys General sued cigarette manufacturers in state court.
I was one of them. At that time, no one gave us a prayer of winning - including the U.S. Department of Justice, which spurned our invitation to join the suit.
But we won. After years of contentious, costly litigation, our suits produced major national settlements, with billions of dollars for state anti-tobacco campaigns, and court-mandated reforms in cigarette marketing practices. The Department of Justice followed with its own lawsuit. And in 2009, Congress passed a law giving the Food and Drug Administration authority to regulate tobacco products.
These national victories – along with state restrictions on smoking in public places and increased taxes on tobacco products – have successfully reduced smoking rates. But millions of Americans are still addicted – and most still begin as children, lured by Big Tobacco's relentless marketing machine.
The billions paid to states by Big Tobacco in yearly installments was used very impactfully – for the first few years – on anti-tobacco campaigns, including artful, sardonic, humorous ads aimed at kids.
But the states succumbed to rising fiscal pressures, eventually siphoning most of the settlement money into covering debt payments or budget gaps.
The FDA proved laggard and lagging in its regulatory role – buckling to an industry rich with lobbyists, and delaying for years the regulations necessary to implement the law.
And despite the judge's vociferous denunciation of Big Tobacco's deception, the DOJ lawsuit that resulted in Sunday's ads has produced remedies that seem archaic, relics of the Mad Men age of marketing.
The new ads funded by tobacco companies should be on social media platforms with real reach and sway among Big Tobacco's young target audience, and should use the nimble tools and tactics so agilely applied by the industry itself.
The simple fact is that Big Tobacco is endlessly ingenious in delaying, evading, and outsmarting public health initiatives.
Tobacco companies will spend millions on these ads and other court ordered actions – Altria alone will spend $31 million. But the millions paid out for anti-tobacco efforts are a pittance compared to the billions Big Tobacco will spend on advertising and promotion recruiting a new generation of consumers.
Meanwhile, Big Tobacco is diversifying their products, marketing, and influence – developing new tools, like e-cigarettes, to attract and hook new smokers, expanding into new markets abroad, and nurturing new sources of leverage in the halls of the Capitol.
When you see these ads, you should have mixed feelings. Perhaps some initial satisfaction about the delivery of an important public health message, but also fury and frustration at that message's limited reach and effectiveness.
At this historic health care juncture, federal and state governments must explicitly recognize and meet their increasingly urgent responsibility to stop smoking.
States must commit to using a significant amount of the millions of dollars they receive each year from the state tobacco settlements on effective counter-marketing and prevention campaigns and tobacco cessation assistance. Proven strategies are multi-pronged – combining access to affordable tobacco cessation programs that combine quit lines, counseling, and pharmaceutical treatment.
The federal government must be more aggressive in its enforcement of the federal tobacco settlement, more creative in the remedies it seeks, and more effective in its regulation of all tobacco and nicotine products – beginning with the FDA accepting responsibility for its failed regulatory strategy so far.
As the tobacco companies continue to deceptively market their deadly products to children, the battle against nicotine addiction and Big Tobacco is far from over.
Support HuffPost
A No-B.S. Guide To Life
Popular in the Community