The auto industry's US sales numbers for August are in, and Americans are again buying full-size pickups and SUVs. They are actually a "bright spot" in car and truck sales.
Chevrolet's Silverado full-size pickup was the nation's best-selling vehicle (of all cars and trucks) in August. Ford's F-Series truck was the fourth most-popular vehicle sold and Chrysler nearly doubled sales of its aging Dodge Ram pickup from July.
Chevrolet Silverado, Avalanche and GMC Sierra pickups had their strongest total sales month since last August, with more than 80,000 vehicles sold. Chevrolet Tahoe, Suburban and GMC Yukon full-size utilities had their best performance of the year.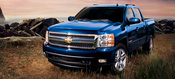 Total Dodge Ram light-duty truck sales have doubled in the last 60 days, (June sales 9,172 units vs. August sales 18,774 units). Although sales were down 7 percent when compared with August 2007, sales increased 16 percent when compared with July 2008 sales. The 2009 model year Dodge Ram (which will be a re-badged Nissan Titan available with a Chrysler Hemi engine) will begin arriving in Dodge dealerships in September.
Sales of Ford's SUVs were down 53% to 10,852 from 23,087; trucks and vans were down 38.5% to 54,565 units; cars dropped 8.9% to 52,677. Total Ford light-duty truck sales were down 32.3% to 98,344 units.
While overall combined car/truck sales remained well down overall, August was, in general, the first month since March, 2008, that big truck sales have been on an upward trend.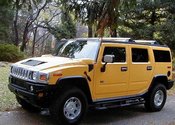 Light trucks (which covers everything from minivans to pickups and the biggest SUVs, including Hummer, which GM now has on the auction block) had held a majority of the US market, over 50%, from August 2001 until March of this year. Trucks of all types accounted for 49.7% of total new-vehicle sales, their biggest share since 49.9% last March.
But shouldn't our "national headline" be something much different than "truck sales are up?"
Touting sales of gas-guzzler trucks while Detroit is still providing little in the way of gas/electric hybrids, clean diesels, plug-in hybrids and even cars which run on CNG, compressed natural gas, is bad news for our country from almost every angle.
Many analysts say that $3.50-a-gallon fuel is the new baseline for big truck buyers. Over that figure and truck sales retreat; under $3.50 and everything's fine again.
Buyers were also offered a record $5,629 in incentives for every full-sized pickup and SUV sold in August, up from $4,392 just a year ago.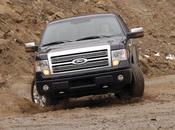 And consider this: while full-size truck sales are up, small car sales are actually down.
Following several months of gains, small-car sales were 2.6% worse ... repeat: small-car seals were 2.6% worse ... this August when compared to small-car sales of August, 2007.
In recent years, US sales have totaled about 16.1 million vehicles sold. If the US market drops by just 3-million sales this year, as many analysts predict, that will cost our economy some $90 Billion.
Perhaps the worst aspect of this "truck sales improve" news is that as long as we keep buying them, car-makers will continue to make them and not turn their many truck factories into plants which could build the kinds of cars and crossovers America really needs.
The car-makers make so much money on those big trucks that they will only give-up building them if and when people stop buying them; naturally, there's a certain and finite number of trucks which business and industry need, but there's no way America needs 50% of their total vehicle purchases to be big trucks.
And as long as Americans buy these big trucks, the car-makers will say that they are "only reacting to the public demand for them." Which came first, the big trucks or the public's demand for them? Who created the public demand, through smart advertising and marketing, for those big trucks? Right. The car-makers.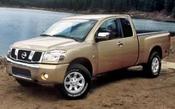 Comparing US car and truck sales of August, 2007 with those of August, 2008, only BMW (which includes Mini and Rolls-Royce), Subaru and Nissan saw any sales improvement.
Which car-makers will see their way through these months of sales disasters, and what products do they have which will help them? What kind of new car would you buy, if only the industry would build it? Are you or anyone you know affected by the industry's forced down-sizing? And with the Detroit Three asking the federal government for $50 billion in direct loans, do you think they deserve more or less than what they're asking for, or no help at all?
Or is the best answer simply slapping a $5-a-gallon federal tax on gas and diesel and let the market sort it out? Maybe a tax deduction for trucks bought for a small business or in fleets could be one answer to the problem in separating business and private purchases.
For several years, buyers of the biggest SUVs, the Hummer, Ford's Excursion ands a few others, were
able to take advantage of a big depreciation because their trucks were over 6,000 pounds and were used in farming. Right, my attorney in Santa Monica was in the farming business ... And my doctor at UCLA and my accountant, too.

REAL LIFE. REAL NEWS. REAL VOICES.
Help us tell more of the stories that matter from voices that too often remain unheard.