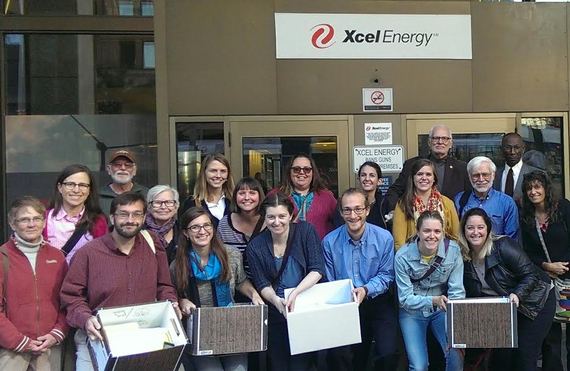 Only one day, after Sierra Club Minnesota and numerous partner organizations delivered more than 11,000 public comments to the state public utilities commission calling for less coal and more clean energy, Xcel Energy announced that it will retire two coal units and accelerate its investments in solar and wind power, retiring 1,200 megawatts (MW) of coal and adding 3,500 MW of wind and solar!
I was impressed, along with many Minnesotans, at Xcel's announcement, which is part of the company's plan to reduce its carbon emissions 60 percent by 2030, because I know just how much work Minnesotans have put in over the years to pressure Xcel and other state utilities to build more clean energy.
"Minnesota Beyond Coal has more work to do to make sure the strongest version of this plan that includes a just worker transition is approved, but the announcement was a major step in the right direction," said Michelle Rosier, senior campaign and organizing manager for the Minnesota Beyond Coal Campaign. "To put it in perspective, today's announcement nearly doubles the amount of coal burning megawatts announced for retirement in the state over the past decade."
For years, Minnesota Beyond Coal volunteers and their partners (including Minnesota Interfaith Power and Light, MPIRG, Clean Up Our River Environment, Union of Concerned Scientists and Conservation Minnesota) have held rallies and house parties, tabled at festivals and farmers' markets, and done an impressive online organizing push - all to gather those thousands of comments demanding more clean energy in the state.
In addition, using the same data and model as utilities use, clean energy organizations (MN Center for Environmental Advocacy, Wind on the Wires, Fresh Energy, Sierra Club and the Izaak Walton League) offered a Clean Energy Plan that showed for the same cost as Xcel Energy's initial plan that didn't include action on Sherco, the two units could be retired, which would be a clear winner for Minnesotans' health, air, water and climate. For her part in this broad effort, Michelle Rosier earned a spot on Midwest Energy News' recent "40 Under 40" list of emerging leaders in the Midwest accelerating the transition to clean energy.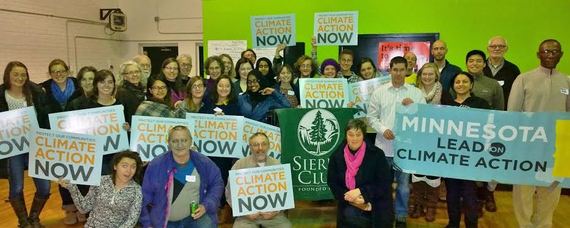 This move by Xcel is yet another example of the powerful results grassroots activism can deliver. In 2014, Beyond Coal supporters reached out to the Becker City Council (Becker is the town where the Sherco plant is located) and the local union to have a dialogue about a possible future Sherco transition, and Beyond Coal has advocated for worker and community engagement in the transition plan. The units will retire in 2023 and 2026, and between now and then, Xcel expects to phase out some workers via retirement and natural attrition, others will have the opportunity to relocate within the company; however, it's critical Xcel works with the local union to ensure a just transition for the workers. Sherco's retirement plan also includes a proposal to put 50 megawatts of solar power at the coal plant's location to help continue to support the city's tax base - a move that the amazing leadership of local leader Rose Thelen helped paved the way for.
"As someone who has lived 20 years within six miles of the Sherco power plant, I am heartened to see that we as Minnesotans are prepared to continue building a clean energy economy that will benefit everyone," said Thelen. "With a committed utility company, engaged labor and plant workers and allies in the environmental movement, we are already seeing our communities potential being tapped and opportunities being provided for growth. It is important to me and to folks in Central Minnesota that our next steps include a transition plan that positions us for success."
Minnesota's clean energy economy is growing with over 15,000 workers today, and the clear commitment by the state and its utilities will ensure additional jobs in clean energy for decades to come. Sherco's coal plant retirements continue the massive trend of moving beyond coal and toward clean energy across the U.S. - and we have thousands of amazing local community leaders and activists to thank for it.
REAL LIFE. REAL NEWS. REAL VOICES.
Help us tell more of the stories that matter from voices that too often remain unheard.