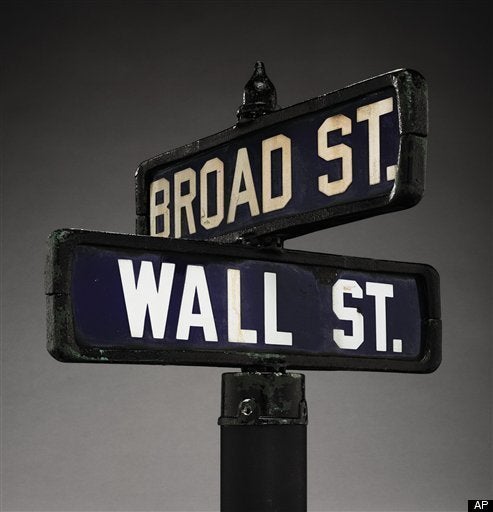 Today, in a historic vote, the House of Representatives passed financial reform legislation that, nearly two years after the reckless behavior of the Big Banks took our economy to the edge of the abyss and cost eight million Americans their jobs, will begin to rein in the Big Banks, bring transparency to Wall Street, and protect consumers. This was an important victory for the American people and came in the face of overwhelming opposition from the Big Banks. It is a very significant step to build on for accountability bringing a voice for Main Street.

Today's victory would not have been possible without the millions of Americans who stood up and demanded action, or the numerous organizations that have fought for these changes.

While today should be celebrated, the fight is not over. Due to the death of Senator Byrd and last minute lobbying by the Big Banks, and those who do their bidding on the Hill, the Senate will not vote on this legislation until after the Fourth of July recess. The earliest the Senate could vote on this vital legislation is the week of July 12th. This gives the Big Banks, the Republicans, the Tea Party and numerous other enemies of reform nearly two weeks to try again to kill this bill.

Remember last August? The Tea Parties at the health care town halls? We cannot let that happen again. Ever.

We are close to winning passage of reforms that will increase the security of our economy, keep billions of dollars in consumer's pockets, and begin the reversal of decades of deregulation. We can't lose momentum now. This Wall Street reform legislation is not the end of the fight for financial reform, but it is a beginning. When it passes, it will be a victory for the American people and a defeat for those who defended the status quo, their lobbyists, and those who have tried again and again to block the change we need.

Some of the highlights of the bill are:

Landmark consumer protection: Consumers will now have an independent advocate on their side to prevent tricks and traps related to mortgages, payday loans and checking accounts. Credit cards and mortgages will offer terms in language we can all understand. It will also offer help for those abused by predatory lenders and limit banks from charging businesses hefty fees for debit-card purchases.
Shining light on shadow markets: The $600 trillion derivatives market will now operate in the open, so regulators can catch problems -- like the credit default swaps that brought down the economy -- before they happen. Most deals will have to be backed up by a separate clearinghouse and traded on public exchanges. The participants will have to actually prove they have the money to cover their bets. In addition, hedge funds and private equity funds will have to register with the SEC and have regulators watching over them.
Preventing taxpayer bailouts: The government will have the authority to step in and safely shut down any failing financial firm, not just banks, instead of propping them up with taxpayer money. One regulator will be in charge of watching for emerging threats to the whole financial system -- and will have the tools and authority to ensure those threats are actually visible.
Reining in the Wall Street Casino: Banks will be barred from gambling for their own account with your money. Banks will have to separate some of their derivatives trading operations into affiliates.
Mortgage reforms: For the first time, lenders are prohibited from making loans that borrowers cannot repay, and banned from receiving kickbacks for steering people into high rate loans when they qualify for lower rates. Consumers are protected from abusive loan fees and penalties for prepaying.

Strong investor protections and more corporate accountability: Shareholders will have new tools to hold corporate boards and management accountable, including a voice on executive compensation decisions and an enhanced ability to nominate and elect corporate directors. Brokers will have to act in the best interests of their customers.
Holding credit rating agencies accountable: Credit rating agencies will no longer have a vested financial interest in giving high ratings to risky investments. Better controls will hold rating agencies accountable for the reliability of their reporting. Investors will be able to sue credit rating agencies who slap a high rating on a risky investment.

Opens the Fed's books: The Fed's emergency lending programs from the financial crisis will be audited to see where the money went. The Fed will also have to disclose loans it makes to banks through its discount window.

We need to keep the pressure up on the Senate. We cannot afford to wait any longer. A handful of Senators are standing in the way of meaningful reform. We are so close to winning changes that matter -- we cannot let this opportunity slip away.

Please have your voice heard. Call, email, write or visit your Senator today. Go to www.ourfinancialsecurity.org and sign our petition and e-alert. Tell your Senator that you expect them to stand up for you and not the Big Banks. Tell them they need to speak out NOW to support strong reform. We cannot afford the status quo, nor can we afford to wait any longer.
Calling all HuffPost superfans!
Sign up for membership to become a founding member and help shape HuffPost's next chapter