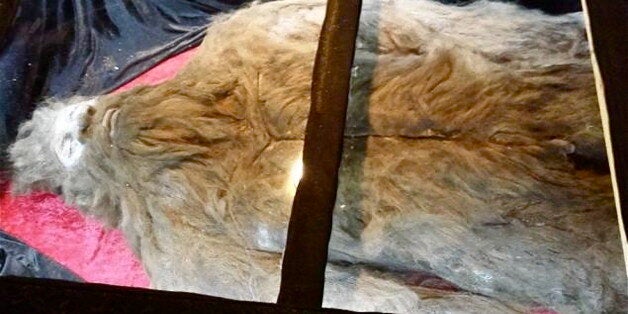 PHOENIX -- Rick Dyer made big news after claiming that he shot and killed a Bigfoot on the outskirts of San Antonio two years ago. He sent out several pictures of what looked a bit like frozen remains of the legendary beast -- or at least a Halloween costume he keeps in his freezer. And he promised a big, national tour.
Dyer was supposed to kick off the tour this week in Phoenix. And, well, we're all here ... waiting. But it seems like Dyer's Bigfoot has stage fright.
But now, it's clear that Bigfoot is a big no-show, amid grumbling from conference attendees that it might just be a big fraud.
"There is a large fan base in Phoenix, and everybody was looking forward to us coming," Dyer told The Huffington Post. "But things happened and we were going to go to the UFO Congress and on Friday, they said they were real excited and couldn't wait for us to come."
But things didn't pan out for Dyer to bring his alleged Bigfoot carcass, nicknamed "Hank," to be displayed at the UFO Congress.
"It was like a bunch of confusion. I don't know what happened in Phoenix," Dyer said. "I wanted to go to Phoenix. If we get a venue in Phoenix, we will be happy to go back there. We love Phoenix. The only reason we're doing this tour is for me to bring Hank to the people, and that's it. I just hate to disappoint the people that I'm trying to show it to."
But there are others who don't believe Dyer's story.
"We talked with them to see whether or not they could have table space at our event to show off Hank, their alleged Bigfoot character, and we decided that, because [Dyer] was a known hoaxer in the past, and we're a credible organization, we really did not want to associate with a situation that could very easily be another hoax," said Maureen Elsberry, a co-organizer of the UFO Congress and co-investigator of the Science Channel's "Uncovering Aliens."
"We basically just told them 'no thank you,' we don't want that at the event. We have a full program, we have lots of people here. We just decided to not have them here."
Considering Dyer's past involvement with a Bigfoot hoax, HuffPost asked Elsberry if she thinks he should be given a second chance with his latest Bigfoot claims.
"Sure, people deserve a second chance, but if you look at the fact that he's trying to profit off of this in sort of a circus sideshow, it really does not look very favorably on being a credible situation, and the fact that he claims they're doing all these DNA tests -- well, it's been two years, allegedly. Where are the results of this DNA test?"
Dyer has claimed that he sent DNA samples of his alleged Bigfoot to an unnamed university for analysis. However, we've yet to receive word on what they found -- or even who has conducted the tests on what theoretically would stand to be evidence of a new primate species.
The national Bigfoot tour -- dubbed the "I Told You So" tour -- was publicized as kicking off this week in Phoenix, Ariz. And just as quickly, amid venue confusion, the Phoenix leg of the tour was canceled, because Dyer had nowhere to actually display Hank, reports WFSB.com.
Pictures Of Rick Dyer's Alleged Bigfoot (Story continues below)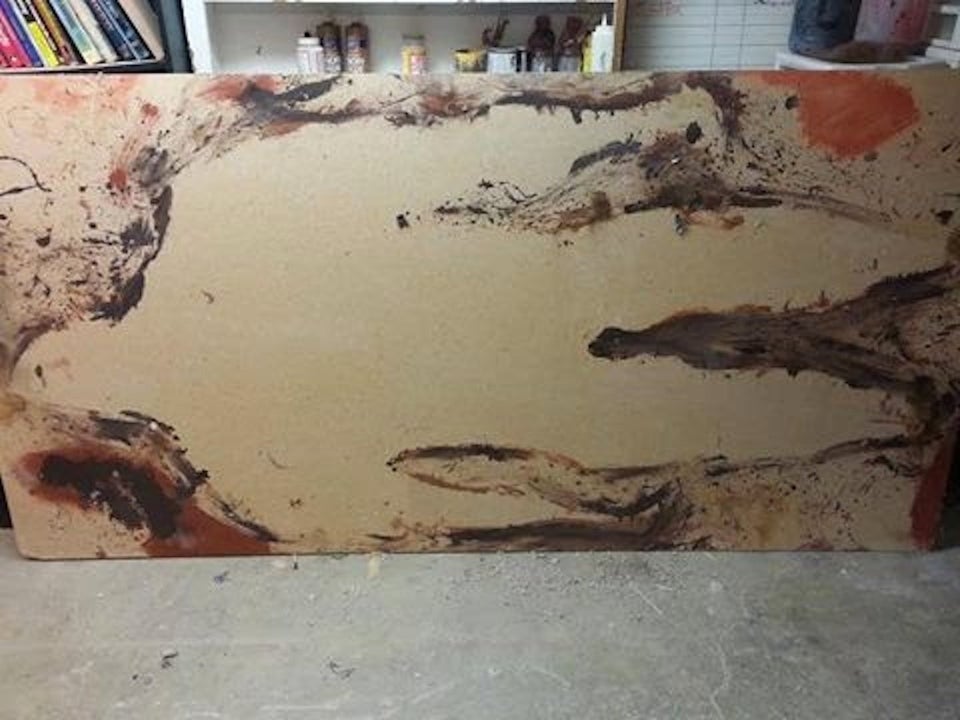 Bigfoot 'Hank': From Clay To Display
A new wrinkle in this story hints that Dyer has kept secret that he didn't shoot just one Bigfoot on that day in 2012 -- information is beginning to leak out that he also killed an adolescent Bigfoot, supposedly being studied by a laboratory, according to the New York Daily News.
"History is very important when trying to decide if someone is currently telling the truth," said ex-FBI Special Agent Ben Hansen. "Rick Dyer has admittedly hoaxed a Bigfoot event in the past. This current event follows the pattern of what I call legendizing. Hoaxers who legendize will add new information when the story starts to fade out of view. This whole idea that he shot a second Bigfoot has been part of his story previously; however, he never mentioned that he had this body and that it was going to be part of this tour.
"It only appears when suddenly, it looks like the whole tour is collapsing."
Hansen, known for his work hosting the Syfy channel series "Fact or Faked: Paranormal Files," also lectures on profiling hoaxers.
"Rick talks more about himself and about how he's disproving everybody else than he does about his creature and the facts of the case," Hansen told HuffPost. "He's more concerned about aggrandizing who he is and how he's the greatest Bigfoot hunter than he is about actual facts that could validate his claim.
"When it comes to substantiating physical evidence in these types of claims, it's quite simple, but Rick fits the profile of a hoaxer in that we're seeing a lot of delays, vagueness in the details of who's researching the evidence and ultimately, the evidence is never produced," Hansen said.
Dyer's website features his own description of the chain of events that allegedly resulted in the death of Bigfoot.
But, as the Daily News points out, "not mentioned in the account is an adolescent male Bigfoot that Dyer also killed and is currently being studied by the lab."
Too many questions linger:
-- Why hadn't Dyer been more forthcoming about shooting a second Bigfoot until now?
-- What's the holdup over the non-release of DNA "evidence" from that unnamed university?
-- Why is it so difficult for Dyer to find venues at which to display Hank the Bigfoot?
-- What, exactly, is the price of credibility?
Before You Go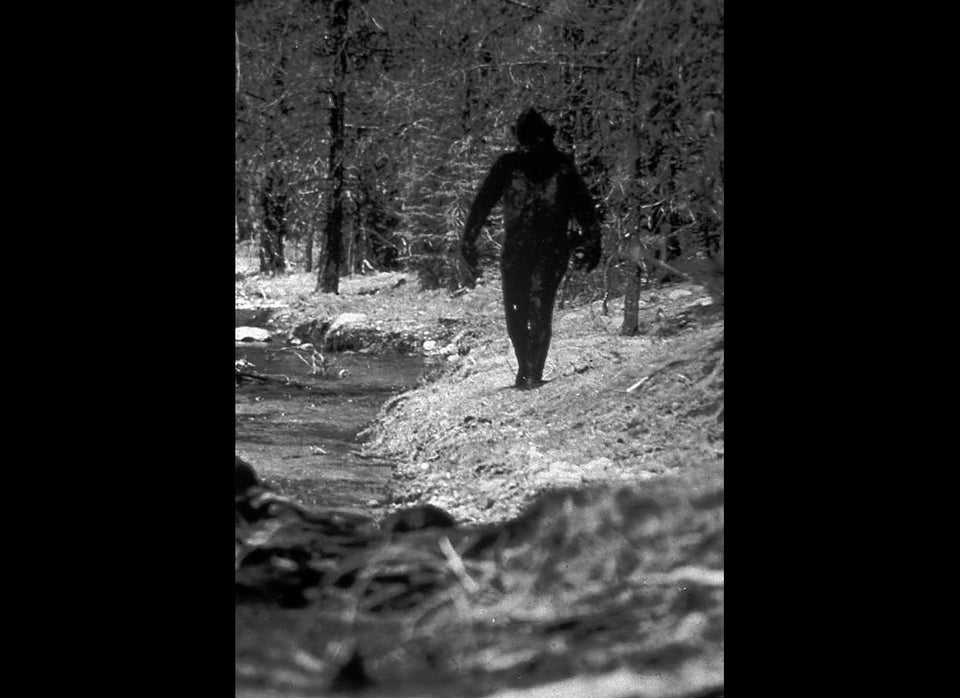 The Legend of Bigfoot Continues
Popular in the Community