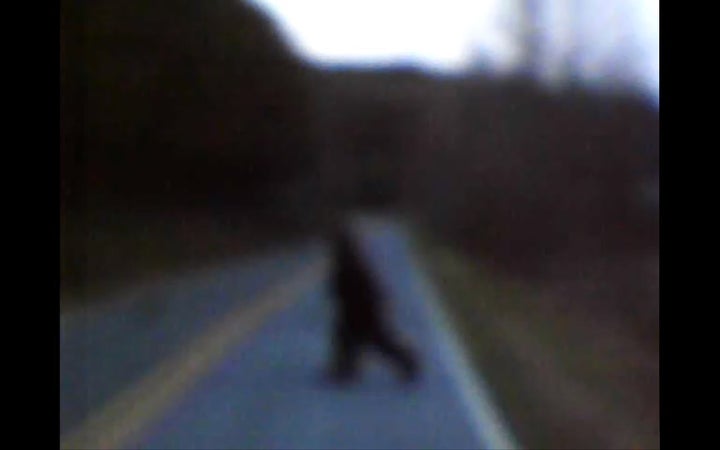 A North Carolina man, Thomas Byers, claims to have captured the legendary Bigfoot on video.
Unfortunately, the 5-second clip -- filmed in Rutherford County on Tuesday -- shows little more than a blurry silhouette running across a road, and a sound that Byers alleges to be the creature's "snarl."
Byers' website -- where he initially posted the clip and his accompanying tale of the encounter -- has him confessing every detail of the Bigfoot ("Knobby," as he calls it), from its six to seven foot height to its stench reeking "like a cross between road kill and a skunk."
But alas, the Internet loves mysterious creatures (see last month's "Loch Ness" photo), and with word of the new supposed Bigfoot video spreading around, the term began trending on Yahoo and Google, with everyone from Fox News, MSNBC, and the LA Times picking up the story.
Color us skeptical, but it's clear to see from the extremely blurry video that anyone could've hopped in a remotely furry-looking outfit and ran across the road for their chance at 15 seconds of Internet fame. And we all know Bigfoot has a shady history of faked footage.
Perhaps it's not a bad thing though, as naturalist for the National Wildlife Federation David Mizejewski said in one if his HuffPost blogs: "Anything that gets people interested in the natural world and inspires them to get outside is a good thing."
What do you think of the latest Bigfoot video? Check it out below, and weigh in with our poll.
WATCH:
Popular in the Community