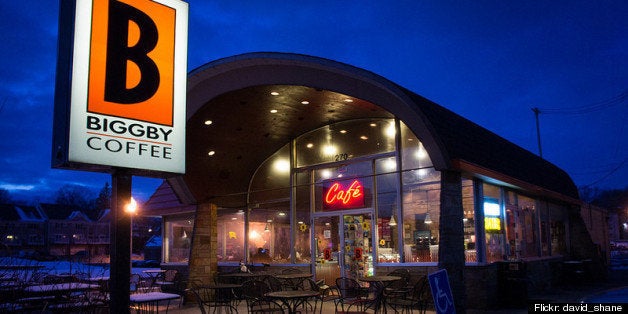 A teen who tweeted an offensive statement about Trayvon Martin learned the hard way this week that social media can have professional consequences, when a Michigan company took immediate action and terminated her before she had even begun her new job.
The 17-year-old, who had been hired at a Biggby Coffee franchise in Livonia, Mich. but not yet begun training or started working reportedly tweeted: "I want to thank god... for that bullet that killed Trayvon Martin," according to CBS Detroit.
Shortly after, offended individuals tweeted at the company and filled its Facebook page with messages condemning the company for hiring a "racist" employee and pledging not to patronize the shop.
Bob Perry, owner of the Livonia store, told The Huffington Post he found his would-be employee's tweet "horrific."
The company released a statement earlier in the week saying the employee had been suspended pending additional details. On Thursday, Perry said she had been let go.
Some commended the company's decision, including Twitter user @MissJia, who had previously called out the girl's tweet.
"I, for one, was happy that she didn't get a chance to start. IMO, it shows character in Biggby as a business," she wrote.
Read Biggby's official statement:
BIGGBY COFFEE does not in any way condone the statements made by the employee at one of its franchise locations. ... The thoughts and opinions of BIGGBY COFFEE franchise employees do not reflect the thoughts and opinions of BIGGBY COFFEE. BIGGBY COFFEE's cultural values have been and continue to be:

B-Happy
Have fun
Make friends
Love people
Drink great coffee
In the past, the company based out of Lansing, Mich. had to make a large change to avoid offending their customer base. Previously called Beaner's Coffee, they rebranded in 2007 after receiving criticism for their name (which is also used as a derogatory term for Mexicans).
"As we've continued to expand into new markets, we've heard more and more comments about our name, to the point that we had to take a hard look at changing it," Biggby CEO and co-founder Bob Fish said at the time. "We ultimately felt we would be condoning the use of a disparaging term if we chose to do nothing."
Before You Go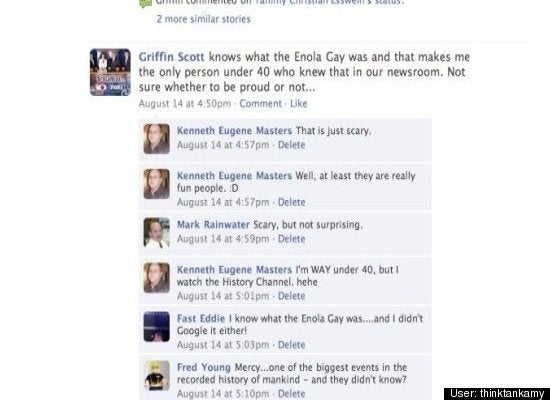 Fired Over Facebook
Popular in the Community