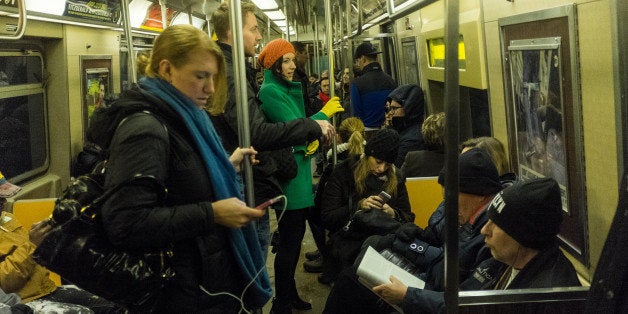 Dense, urban states — especially New York — and sprawling, energy-producing states stand out in newly-updated state energy analyses the U.S. Energy Information Administration released in late December. The report shows how the states stack up for renewable and fossil fuel energy consumption and production — critical elements in determining a state's climate footprint.
The analyses emphasize how Texas' oil wells can be a source of geothermal electricity, New York and California are leaders in energy efficiency despite also being among the nation's largest energy consumers, and Iowa's ethanol production contributes to it being one of the most energy-intensive states in the U.S.
Though most new information the EIA provides pertains to renewables, its state rankings for total energy consumption per resident are notable because some of the least energy consumptive states are some of the most populous and urban in the U.S.
New Yorkers' widespread use of climate-friendly mass transportation made the Empire State the second-lowest energy consumer per-capita after Rhode Island, according to EIA 2010 data, the most recent data available, according to the agency's profile for New York. The state burns through 185 million Btu (British thermal units) per capita, a far cry from Wyoming's highest-in-the-nation 975 million Btu per capita.
"Over one-quarter of workers in the state (New York) use public transit," EIA carbon dioxide emissions analyst Perry Lindstrom said. "In addition, New York's leading industries tend to not be energy intensive."
The EIA paints a slightly different picture for energy-efficient California — 209 million Btu burned per capita — which ranked fifth for least energy consumption per capita.
For total energy demand, California, the most populous state in the nation, is second only to Texas, the second most-populous state in the U.S., according to the EIA analysis. But energy demand is restrained in California because of its energy efficiency and alternative energy implementation efforts. Despite that California is a leader in energy-intensive crude oil, forest products and glass manufacturing industries, it has one of the lowest per-capita energy consumption levels in the U.S., according to the EIA analysis.
While Connecticut and Hawaii round out the bottom five in total energy consumption per capita, Wyoming, Louisiana, Alaska and North Dakota — all major fossil fuels producers — and Iowa top the list for energy consumption. Texas, the nation's top energy producer, ranks sixth for overall energy consumption, burning 476 million Btu per capita.
"A state's per capita energy consumption numbers may be influenced by their energy production, particularly for fossil fuels," Lindstrom said. "Fossil fuel production is very energy intensive, which is part of why a major energy producing state like Wyoming has such high per capita energy consumption. Per capita consumption does not represent the personal energy consumption of individuals residing in a state; it is the total consumption across the residential, commercial, industrial, and transportation sectors divided by the state's population."
Sparsely-populated Wyoming consumes the most energy per capita because its primary industries are related to coal, crude oil and natural gas, each of which require a lot of energy to extract from the ground and has a significant impact on climate change. The EIA's new renewables analysis for Wyoming says that while the Cowboy State leads the country in coal production, renewables continue growing there, too. The EIA highlights southern Wyoming's proposed 3,000 megawatt Chokecherry and Sierra Madre wind project in development, which with 1,000 turbines, may become one of the nation's largest wind projects.
Iowa, fifth largest energy consumer per capita and the largest producer of ethanol in the U.S. in 2011, burns 494 million Btu per capita because of its energy intensive economy based on manufacturing and biofuels production, according to the EIA's analysis. Iowa ranks among the top states for renewable energy production, second only to Texas for wind power generation.
How the latest data translates to per capita carbon emissions in each state isn't yet clear because the EIA has not yet released comparable 2011 emissions data, Lindstrom said. That data is expected to be published later this year.
2010 EIA data released last May shows that New York had the lowest per-capita carbon emissions — 8.8 metric tons of CO2 per person — of any state, excluding the District of Columbia, which emitted 5.4 tons per person. Vermont ranked second with 9.7 tons per person and California ranked third with 9.9. Wyoming ranked highest on the CO2 emissions list, emitting 118.5 metric tons of CO2 per person.
The EIA also highlights New York ranking first among states east of the Mississippi River for hydropower production, thanks to the 2,353 megawatt Robert Moses Niagara power plant near Niagara Falls, the largest hydro plant east of the Rockies.
Related
Before You Go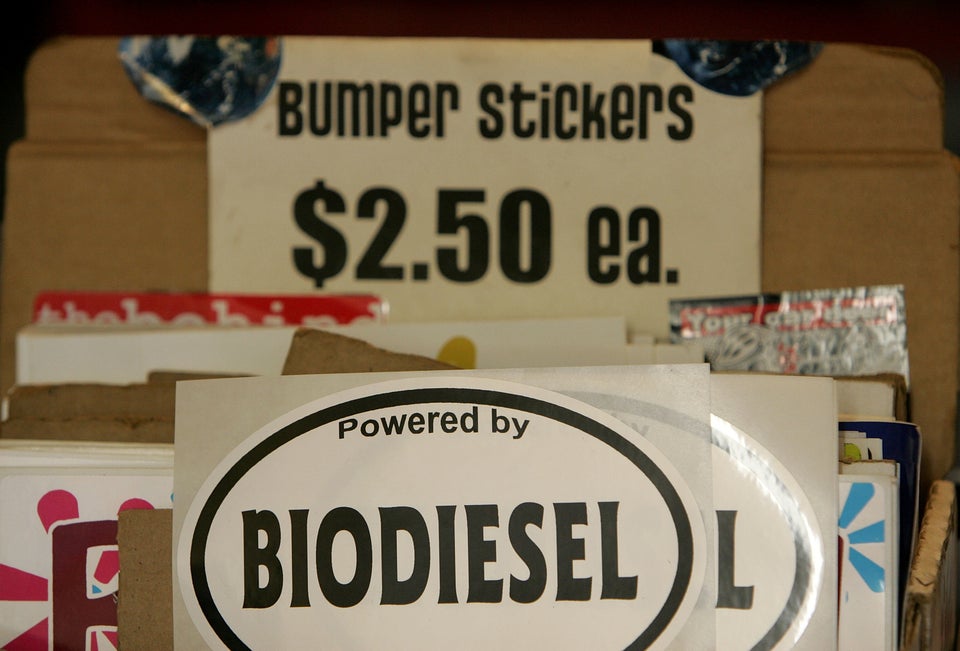 Top U.S. Renewable Energy Sources - 2011 (MOST RECENT DATA)
Popular in the Community