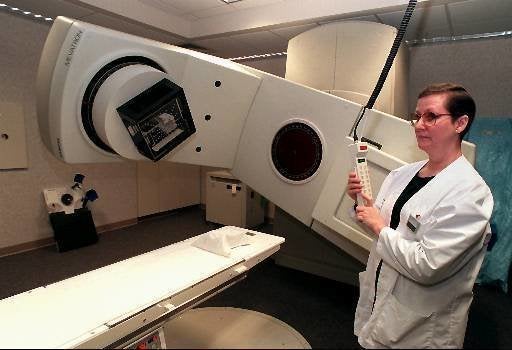 Who are they kidding with their new campaign?
Last February, a poll by Lake Research Partners for HealthCare for America Now found 78% of voters believe that health insurance companies "put profits before people." It turns out that a few months later the CEO of WellPoint, the nation's biggest health insurance company, said yes, that's true! In April, WellPoint CEO Angela Braly told investors, "We will not sacrifice profitability for membership." In other words, we won't sell health coverage to more people if it means we will lose money.
We doubt that's what WellPoint will tell the uninsured Ohio residents that they and the health insurance industry lobbying group are gathering tomorrow (Tuesday July 22nd) in Columbus Ohio. That's when AHIP (America's Health Insurance Plans) is holding the kick-off for the health insurance industry's campaign to protect their profits in health care reform.
When Health Care for America Now launched our campaign two weeks ago, it was in 53 cities across the country, including 38 state capitals. We had several thousand people join us. By contrast, AHIP is holding a roundtable with 100 uninsured Ohio residents in one city. What will AHIP say to people who can't afford to pay their premiums? What will they say to those who have a medical condition and are, therefore, unprofitable for the insurers?
We can guess what AHIP won't tell them. They won't let them know that health insurance premiums in Ohio went up 8.4 times faster than wages from 2000 to 2006. Or that WellPoint's Ohio subsidiary's profits more than doubled from 2003 to 2007 to $420 million. And I can't imagine that AHIP will let those uninsured Ohioans know that another thing that WellPoint's Angela Braly won't sacrifice to provide them health coverage is even a tiny portion of the $9,094,000 she made in 2007.
Grassroots? Please. The new AHIP campaign will try sewing its own brand of Astroturf with the goal - according to Politico.com - of recruiting 100,000 activists who like their private health insurance. Now I'm not sure why this is supposed to be an impressive number since there are 158 million people who get private health insurance at work, another 18 million who buy it on their own, and millions more who get it through government programs like Medicare, Medicaid, and SCHIP. Come to think of it, 100,000 might be a stretch.
But even if they do gin up these pseudo-activists, the Americans they recruit have nothing to fear from Health Care for America Now. Under our principles, people are free to keep their health insurance if they want. They can choose another private plan if they prefer. Or they can decide to join a public plan. If people do stick with private insurance, HCAN would assure they get good benefits and can't be denied coverage or have their premiums go up because they get sick or in an accident. Our rules would, of course, force the insurance industry to "sacrifice profitability for membership."
When AHIP holds its first event in Columbus at noon on Tuesday, they won't be alone. There will be atleast 300 Health Care for America Now activists outside of the AHIP event to give the insurance industry the kick-off it deserves. Feel free to join us.
Popular in the Community