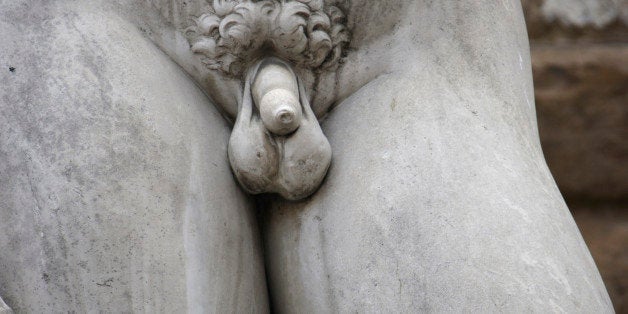 We're always happy to see Kickstarter using its powers to bring awareness and much needed funds to grassroots art projects and underexposed creative endeavors around the world. Or, to help make one big giant d*ck drawing. That works too.
Wong explains on Kickstarter:
"With your help, I will be able to create a wonderful (and long) drawing of the male anatomy. This is both a personal project rooted in my childhood dreamds, as well as a collaborate project to spread awareness and understanding of our bodies. We didn't grow up drawing d*cks out of nowhere. It was fun, it was funny. It's still fun and it's still funny. Whether it is a terrible sketch on a bar napkin or a beautiful painting on a canvas; a d*ck drawing is a d*ck drawing. Seeing an abstract d*ck by Picasso in a museum is just as funny as drawing one for yourself in the condensation of a car window. Let's impress Guinness with the World's Biggest D*ck Drawing. Project WBDD is officially on the rise!"
The plan is simple. Every dollar you donate will add an inch to the penis rendering. The sky is the limit, people.
It's worth noting that Wong seems realistic about the possible outcomes of his artistic endeavor. He expresses his fears honestly on the world wide web: "Maybe nobody will pledge to get balls, a head, pubes or veins added to the d*ck drawing and it'll end up looking deformed. Who cares! All d*ck drawings are different."
May the force be with you, Wong.
REAL LIFE. REAL NEWS. REAL VOICES.
Help us tell more of the stories that matter from voices that too often remain unheard.
BEFORE YOU GO
PHOTO GALLERY
Crazy/Awesome Kickstarter Projects