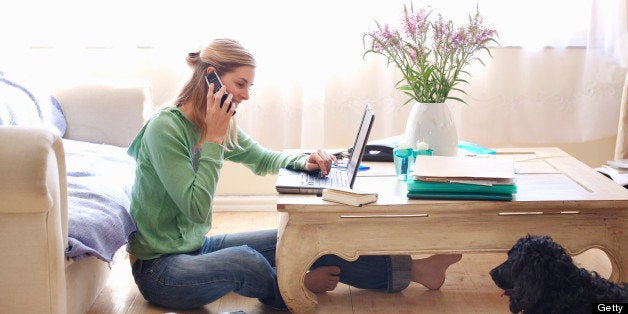 Catalyst surveyed 726 MBA candidates -- both male and female, working across a variety of industries -- about their feelings towards flexible work policies. Eighty-one percent of respondents said that their employer offered a flexible work arrangement (including, but not limited to, telecommuting and flex time) and about half reported that flexibility was very or extremely important to them. Yet 64 percent of the men chose a flexible policy that allowed them to log face-time at their office, reporting that flexible arrival and departure time was their policy of choice, whereas 39 percent of women preferred to telecommute from a remote location. Only 29 percent of men reported telecommuting and were twice as likely to report never having telecommuted in the entirety of their careers.
It's unsurprising that women choose to work remotely more than men do. After all, working from home can allow an employee to simultaneously do her work and see her children off to school or put a load of laundry in while calling into a meeting. And studies have shown that working women still bear a disproportionate responsibility for domestic tasks. But while telecommuters may find that the way they work benefits their personal lives -- a 2010 Georgetown University Law Center study on workplace flexibility found that 90 percent of telecommuters reported that working remotely was beneficial for balancing work and family -- choosing to telecommute may hurt women in the workplace.
Anna Beninger and Nancy Carter responded to Catalyst's survey in the Harvard Business Review, warning that the fact that women disproportionately telecommute, and thus sacrifice face time at their companies may, "unintentionally be creating a talent drain in companies by denying these women access to influential networks, senior-level sponsors, and advancement opportunities." And The Atlantic's Nanette Fondas reported that, "employees who work remotely are likely to receive poorer performance evaluations, smaller raises, and fewer promotions than their in-office colleagues."

These findings suggest that flex policies don't negatively impact women's actual work, but rather how their employers perceive their work and dedication. As Fondas wrote in the aforementioned Atlantic article, in order for flex policies to work, employers must focus on, "a person's work results, not where the work gets done." Amen to that.
Related
Before You Go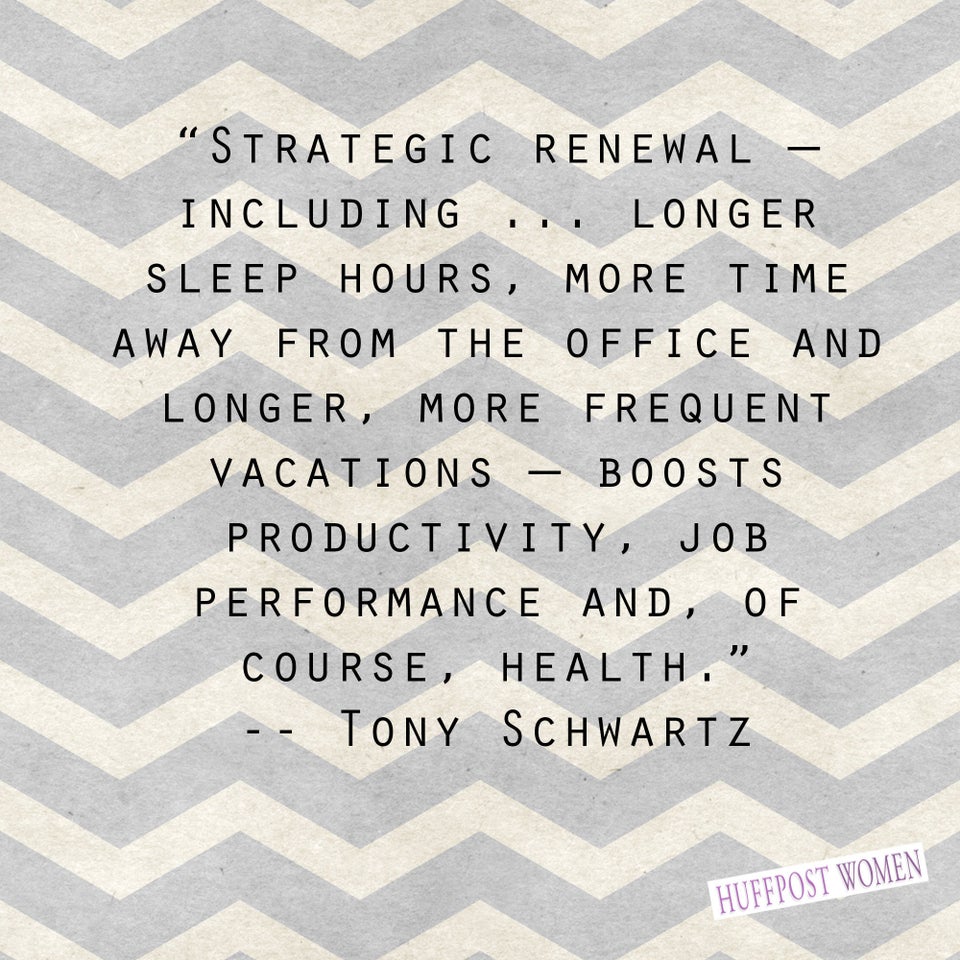 15 Quotes From Third Metric Speakers
Popular in the Community