A billboard posted near the border between North Carolina and South Carolina in response to the state's recent anti-queer legislation has been defaced -- predictably enough, with religious-based rhetoric.
Nonprofit organization Planting Peace sponsored the spot-on billboard in response to House Bill 2, singed into law by Governor Pat McCroy on March 23. The tongue-in-cheek text of the billboard reads, "Welcome to North Carolina. Due to our stance on LGBT rights please set your clock back 100 years."
This is what the billboard looks like now: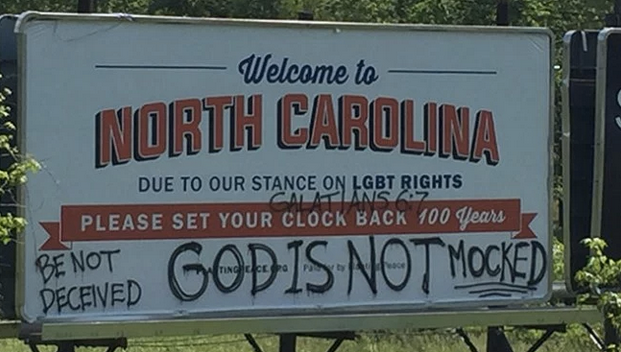 "Acts like this are exactly the reason Planting Peace has and will continue to stand up to to those who aim to bully the LGBT community, using religion as their shield to practice hate," Aaron Jackson, president of Planting Peace, told The Huffington Post. "To be clear, our issue is not with religion, but with those who use it and twist it to further their own agenda. Transgender people are six times more likely to commit suicide than their straight counterparts. Since the passing of HB2, calls to suicide hotlines for the trans community have nearly doubled. We should be putting our energy into bringing this number down to zero, not passing anti-LGBT laws and defacing billboards."
House Bill 2 is anti-queer legislation that, "ban[s] employers and businesses from discriminating against employees or customers based on their race, color, country of origin, religion, age or 'biological sex.' The bill offers no protections for lesbian, gay, bisexual and transgender people, and prevents local governments from passing any nondiscrimination policy that goes beyond the statewide standard." The law also prohibits trans people from using the public restroom that corresponds with their gender identity.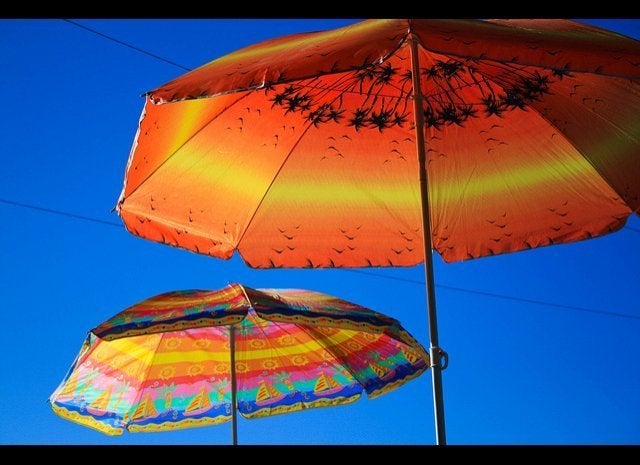 15 Things To Know About Being Transgender By Nicholas M. Teich