You can't walk down the street in Chicago without seeing dozens of cyclists, most of them with their own distinctive style. Whether you're riding a vintage cruiser in a vintage dress or a tattooed bike messenger speeding on your fixed gear--musician, blogger and photographer Martha Williams won't hesitate to take your picture.
Williams, an associate photo editor at Time Out Chicago and drummer in Chicago indie-pop band Coupleskate, started posting photos of her and her bike on Flickr, and quickly realized that "people love seeing photos of girls on bikes." Thus, Bike Fancy was born.
"I thought a bike fashion blog would be a fun way to increase the visibility of female bikers, and really make it look doable and easy," Williams told HuffPost Chicago via email. "I realized Chicago didn't really have a cycle chic blog, and Chicago style cycling is a little different and I wanted to capture that."
Williams commutes via bicycle daily from Wicker Park to Downtown, and to many of her photo shoots. (She photographs much of the food and dining content in Time Out, among other things.)
". . .I end up biking in and around downtown (anything around 5 miles I'll bike to), to different restaurants, with a tri-pod strapped to my rack and a pannier with my camera in it," Williams said.
While the blog is focused on Chicago cyclists, Williams plans on taking photos of ladies on bikes when she travels as well.
Check out some of the photographs featured on Bike Fancy here. For many more photos of stylish ladies on bikes, go here.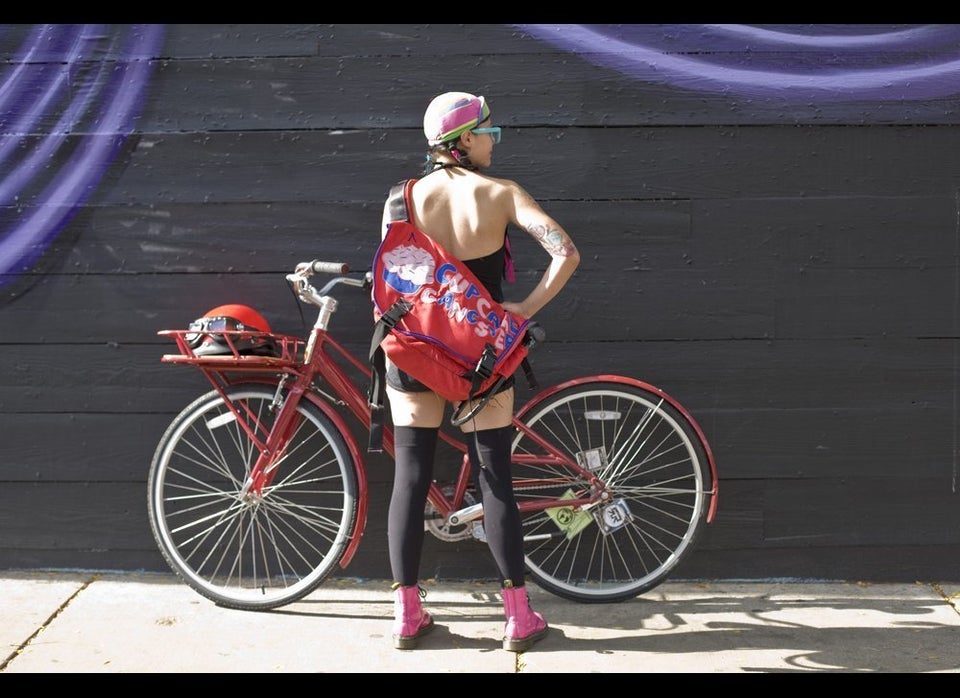 Bike Fancy: A Sample
Related
Popular in the Community