Biking -- along with craft beer and ironic tees -- has become one of the various indicators of the stereotypical urban hipster. Seen as a trendy, yet environmentally friendly, alternative mode of transportation, biking is on the rise across the U.S. But a large portion of city populations aren't riding bikes just because it's hip.
While cycling began historically as a beloved pastime for the wealthy, it's considered a commuting necessity in many low-income areas and communities of color. According to a recent U.S. Census Bureau report, multiracial workers and those of Hispanic or Latino descent reported biking at higher percentages (0.8 percent and 0.7 percent, respectively). In addition, those who earn $10,000 or less annually reported the highest bike usage (1.5 percent) when compared to workers in higher income brackets.
Although these communities seem to use active modes of transportation the most often, they also face serious obstacles when it comes to infrastructure and access, American University assistant professor Eve Bratman told HuffPost Live.
"Oftentimes … poor people end up living further away from where they need to work, and their transportation choices on a daily basis are far more complex than those with more economic privilege," Bratman, who studies environmental policy and infrastructure, told host Nancy Redd.
While there has been a huge push for biking initiatives in various cities, gentrification can mitigate the effects of such well-intentioned programs. Bratman looked to her city of Washington, D.C., to illustrate her point.
"It seems that gentrification process is excluding the poor in general and pushing them out of the city, and at the same time, bike paths are going into the neighborhoods that are getting increasingly expensive," she said.
As Bratman explained, low-income riders can't always access bike-sharing services, largely due to their undocumented status and lack of the necessary credit history.
"When many of these programs end up running basic background checks on populations it tends to be exclusionary," she said. "So it's great that bike sharing is on the rise but there's still a lot of work to be done to really make it inclusionary."
Watch the full HuffPost Live conversation about low-income bikers here.
Want more HuffPost Live? Stream us anytime on Go90, Verizon's mobile social entertainment network, and listen to our best interviews on iTunes.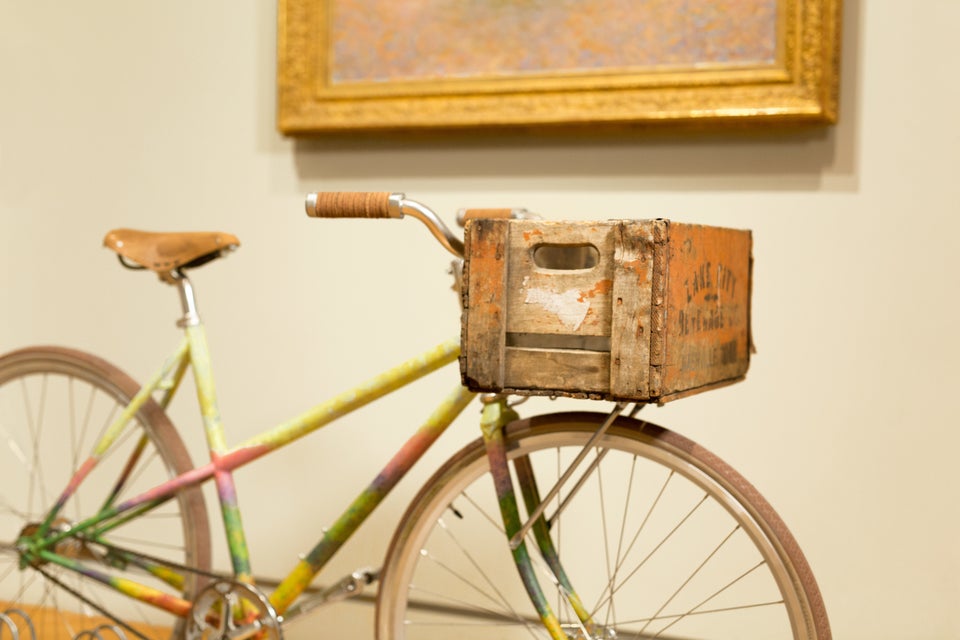 Art Bikes
Popular in the Community