The evolution of the great concrete jungle hinges on transportation. For many years, city planners have organized business epicenters and residential tracts strategically in relation to local transit options, and city dwellers would flock to neighborhoods that were most accessible via transportation.
But the world's great metropolises are seeing a shift in the moving patterns of their residents and businesses, prompted by forces such as mounting housing costs and startup clusters that are arising on the outskirts of the urban landscape. New modes of transit that can keep up with this rapid -- and often unpredictable -- change are crucial to sustaining cities' growth. Adding to public transportation's challenges, startups have also bred a work culture that upends the 9-to-5 workday; people are commuting to and from the office outside of normal peak hours.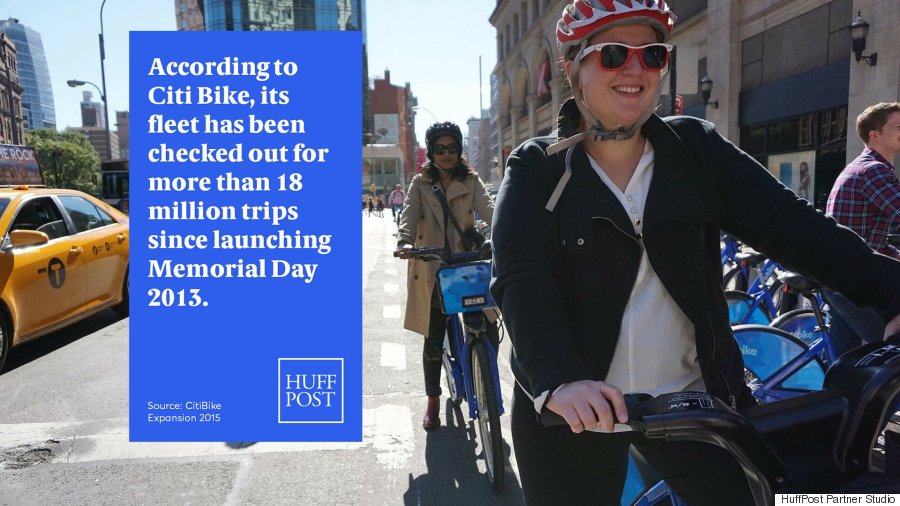 Enter bike sharing. It became evident that the easiest way to access some of these newly popular neighborhoods was via bicycle -- a vehicle that could take you anywhere at an annual cost comparable to the monthly expense of an unlimited subway or commuter-train pass. The benefits are numerous: Solar-powered docking stations cause minimal disruption to existing infrastructure and are easily moved to higher traffic locations. Not to mention, it's a transportation resource that also gets more city dwellers exercising. And using a shared bike is relatively worry- and commitment-free.
As more cities adopt the bike-share model as a solution to ever-evolving public transit needs, the influence of these programs are also having ripples beyond streamlining users' daily commutes.
In August, Citi Bike, New York City's bike sharing program, which has now been in place for two years, announced that it would move stations north of 60th Street in Manhattan, and add 92 stations the Brooklyn neighborhoods of Bedford Stuyvesant (Bed-Stuy), Greenpoint and Williamsburg, and Long Island City in Queens. It projects to have more than 700 stations throughout the boroughs of New York City by 2017 -- more than tripling its current size.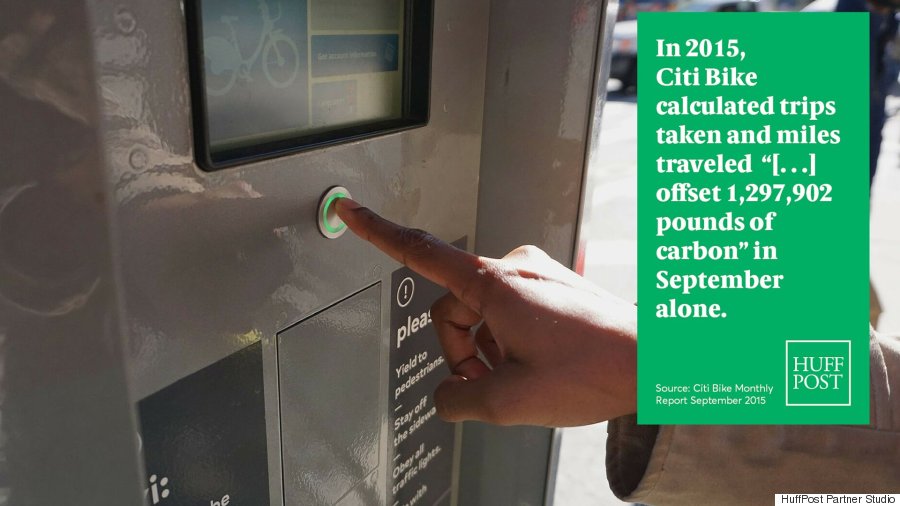 In an effort to clean up cities while boosting the fitness of their populations, the U.S. Department of Energy as well as the Centers for Disease Control and Prevention provided funding to places like San Antonio to launch bike shares. A 2013 Yes! Magazine article about San Antonio's program explained the bike share was implemented as a part of a greater effort to improve city-wide transportation and to lower carbon emissions.
Reduced carbon emissions haven't been the bike share's only impact on the city. Two years after San Antonio introduced the program, in 2011, the city's Office of Sustainability estimated that users had "burned a total of 14.5 million calories," based on the total number of 120 trips a day.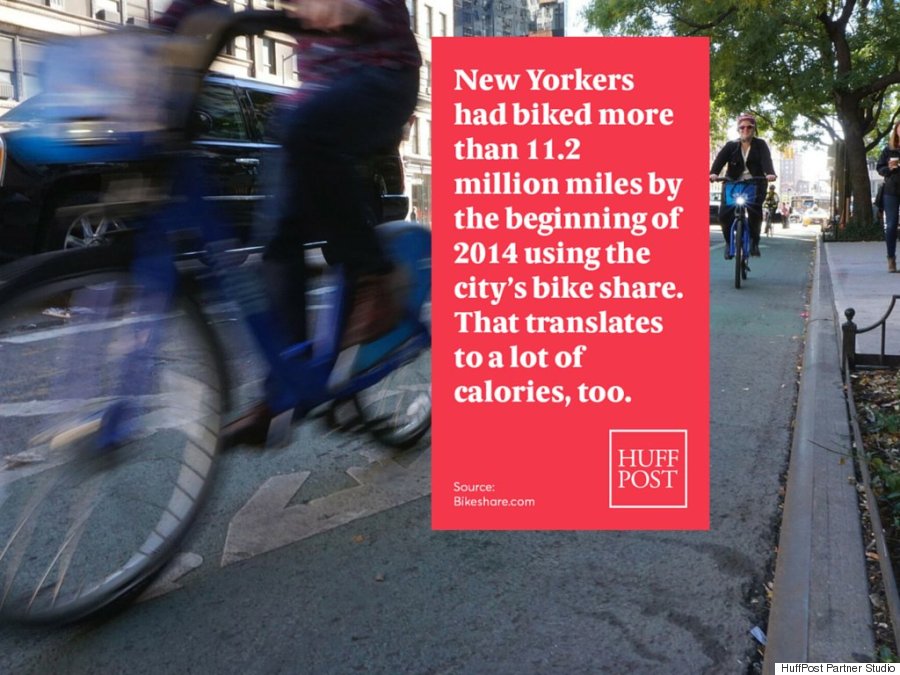 While owned by the New York City Department of Transportation, the Citi Bike program is managed by Motivate, an international bicycle-sharing-system giant. Motivate works with sponsors and municipal transportation departments to bring bikes to the citizens of 11 cities in the U.S., Canada and Australia. According to Motivate's Director of Communications and External Affairs, Dani Simons, the group wants to execute expansion plans similar to New York's in nearly all its cities by 2017.
As bike-share programs grow in reach and popularity, crashes are an increasing concern, and cities are investing in ways to better accommodate these two-wheeled commuters on their streets.
In May 2012, the Chicago Department of Transportation (CDOT) approved Chicago Forward, a plan to establish the City of Big Shoulders as the city of bicycles. The plan would continue with a previous proposal to incorporate 100 miles of bike lanes throughout the city by 2015 and install an additional 10 miles of bike lanes a year after that, plus "10 miles of neighborhood greenways by 2015." All would coincide with the launch of Chicago's own bike-share program, which is also operated by Motivate.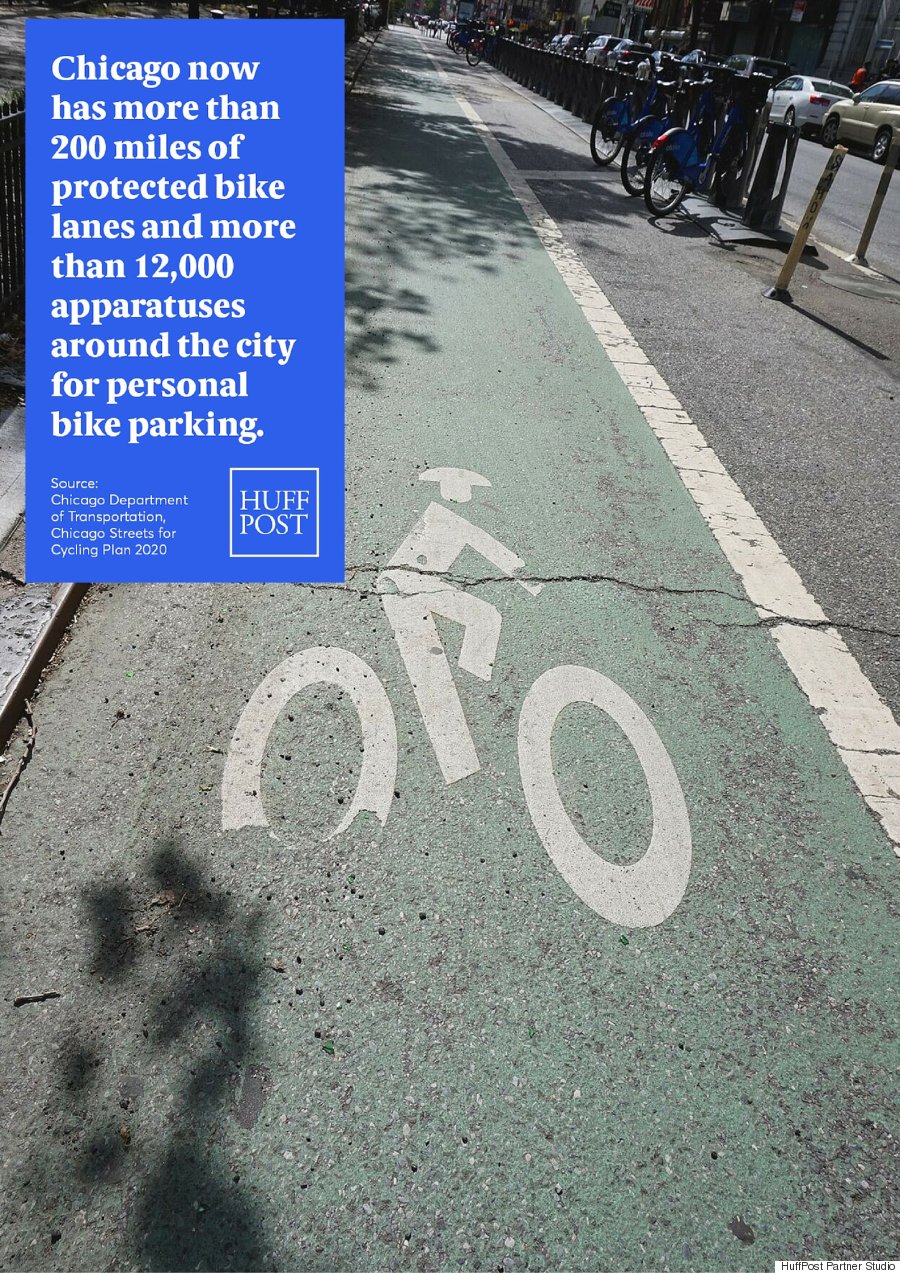 The Mayor's office has already set a new goal for itself. The Streets For Cycling Plan 2020 proposes bike "accommodations" or bikeways within a half-mile of every Chicagoan, more bikeways in dominant residential areas, and an infrastructure of bikeways that extends to all Chicago neighborhoods and serves "the needs of an eight-year-old just learning to ride a bike, an eighty-year-old that rides to the park, the commuter who rides 10 miles to the Loop every day for work and everyone in between."
In a city known for its traffic congestion -- it commonly takes Chicago drivers around 30 minutes to travel a three-mile distance during evening rush hour -- the bike share saw more than 750,000 trips in its first year alone. In the same year Divvy Bike launched, Bicycle Magazine named Chicago the world's fifth most bike-friendly city. It's not Copenhagen yet, but it's getting there.
The presence of bike shares, in turn, is creating lots of bike converts. Joshua Schank, CEO of the Eno Center for Transportation, told NBC News that it's no longer just eco-warriors getting on the biking bandwagon. "'In places like Washington, D.C., and Chicago you see people in suits and ties riding the bikes because it's a convenient and effective way to get to work. Not because they're saving the Earth,'" Schank said. There is no doubt that bike-sharing programs are catering to larger demographics than one might think. The fact that they are actually helping to save the Earth is an added bonus for the rest of us.
Life is infinitely easier with support and guidance. Now that you have the tools to embrace your future with confidence, let State Farm® help you to protect it.
Related