 Several people were killed Sunday afternoon in a shootout between rival biker gangs outside the Twin Peaks Restaurant in Waco, Texas.
Waco police say eight were killed, another died in the hospital, and 18 were injured as hundreds of bikers from several factions skirmished just after noon in the Central Texas Marketplace.
"There are dead people still there, there is blood everywhere ... There are bullet holes in vehicles all over the parking lot," Waco Police Sgt. Patrick Swanton said at a press conference.
Waco police announced on Monday that 192 people were being arrested and will be charged with engaging in organized crime. Police were already on the scene due to previous gang activity at the marketplace. Swanton said that a fight started between men from several "criminal biker gangs" inside the restaurant, then spilled out to the street. Chains, clubs, knives, guns and "up to 100 weapons" were used by hundreds of bikers. Identities of suspects and victims weren't immediately released, but Swanton said that all of them were thought to be biker gang members flying colors from five different factions.
No officers or civilians were injured when the fight erupted, but police exchanged gunfire with several suspects and may have "injured or killed" them, Swanton said.
The crime scene is secure, though some restaurants in the area were on lockdown after the incident, KXXV reports. Police said that more people arrived with weapons as news of the gang fight spread, and the newcomers were arrested on sight.
Cops could be seen arresting several bikers outside the restaurant:

A witness who was having lunch across the parking lot at Don Carlos Mexican Restaurant said he and his family had just finished eating and walked into the parking lot when they heard several gunshots and saw wounded being taken from the fight scene.

"We crouched down in front of our pick-up truck because that was the only cover we had," the man, who asked not to be identified, said.
The Twin Peaks Restaurant is known to host biker gangs as well as bikini-clad waitresses that locals call "Twin Peak Girls," according to the New York Daily News. Swanton blamed restaurant managers for the incident, saying that the Waco Police Department has tried to get Twin Peaks to stop hosting gang members.
"We had been made aware that they were coming -- this could have been stopped," he said. We have attempted to work with management of Twin Peaks to no avail. They continue to allow these bikers to come here."
Before You Go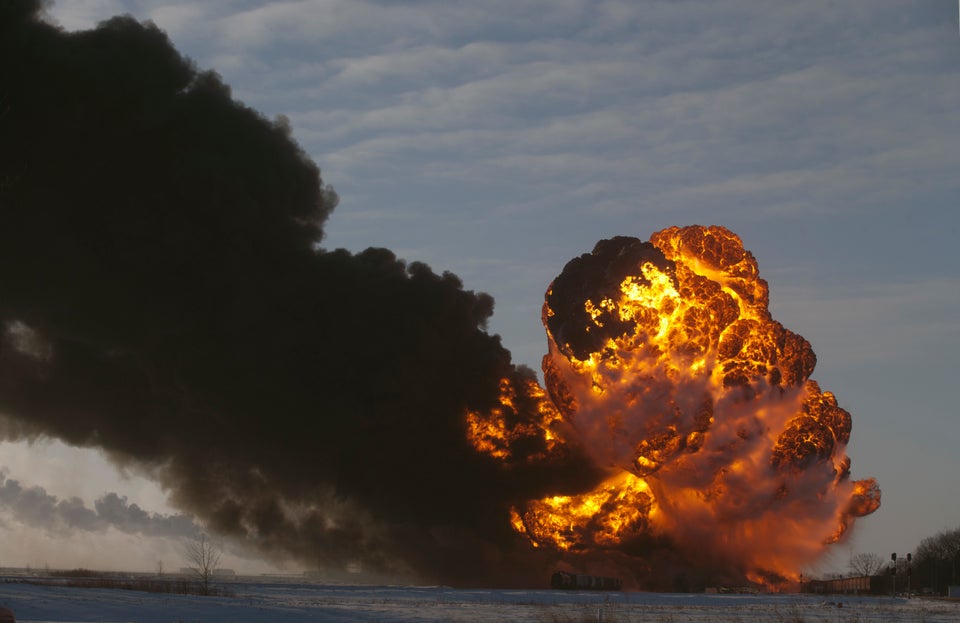 Dangerous Days
Popular in the Community