Xander Rose's commute to elementary school on Wednesday morning promises to be a journey to remember.
Hundreds of local bikers were due to accompany the 10-year-old motorcycle enthusiast from Nova Scotia, Canada, right to the school's front door. The motorcyclists say they're doing it to send a message to the fourth-grader's bullies: Don't mess with Xander. We've got his back.
The boy's mom, Katie Laybolt, told CTV News this week that her son has been mercilessly bullied in school for years. He's been ridiculed about his weight and the leather biker vest he likes wearing. He's endured racial slurs and "disgustingly" sexual comments. One boy even threatened to kill him with a gun, Laybolt said.
In an effort to mitigate the bullying, Laybolt reached out to Xander's school and its board, a local children's welfare group and the parents of other students. But the abuse, she said, has only intensified over the past year. "It's been crazy," she said.
So Laybolt reached out to Defenders of the Children, a New Zealand-based biker organization, for help. The group, which offers support to child victims of violence and bullying, promptly responded and shared Laybolt's story on social media.
Describing Xander as a "future biker" who "loves his biker gear," the group asked motorcyclists in the Nova Scotia area if they would "give him a ride to school some time, in numbers, as a sign to kids and teachers that he's much loved and has a very protective family on two wheels."
The response to the post was swift ― and phenomenal, with local biker groups like the Cape Breton Bike Rally and other community members agreeing to escort Xander to school on Wednesday.
CTV reported that 30 motorcyclists participated in a "practice run" with Xander last week. Photos on the Defenders of Children Facebook page show Xander decked out in a leather jacket, spending time with his new friends.
"I'm hoping he knows from now on, if somebody bullies him, he's got somebody to go to," Mike Basso of Cape Breton Bike Rally told the station. "He can look on the corner on any street. He's going to find a leather vest. He's now one of our brothers."
Basso said many bikers and non-bikers alike have expressed interest in participating in Wednesday's ride. Basso said he hopes to see 500 people show up to lend their support.
The plan is for the group to meet Xander at 7.30 a.m. at a local shopping center before heading to his school. Once there, Basso said the bikers will dismount from their motorcycles and form two lines at the school's entrance to ensure that Xander is escorted right to the front door.
Basso said he hopes the gesture will send a clear message to all the school's bullies.
"It's time to put up what we call a wall of leather and steel," Basso told the Cape Breton Post this week. "We're here for the kids. They need to know there's somebody out there rooting for them."
Correction: An earlier version of this article said Defenders of Children, an Arizona-based children's advocacy group, had helped to organize Xander's ride. But it was Defenders of the Children, a biker organization and anti-bullying group based in New Zealand, that had spread the word about Xander's plight.
Before You Go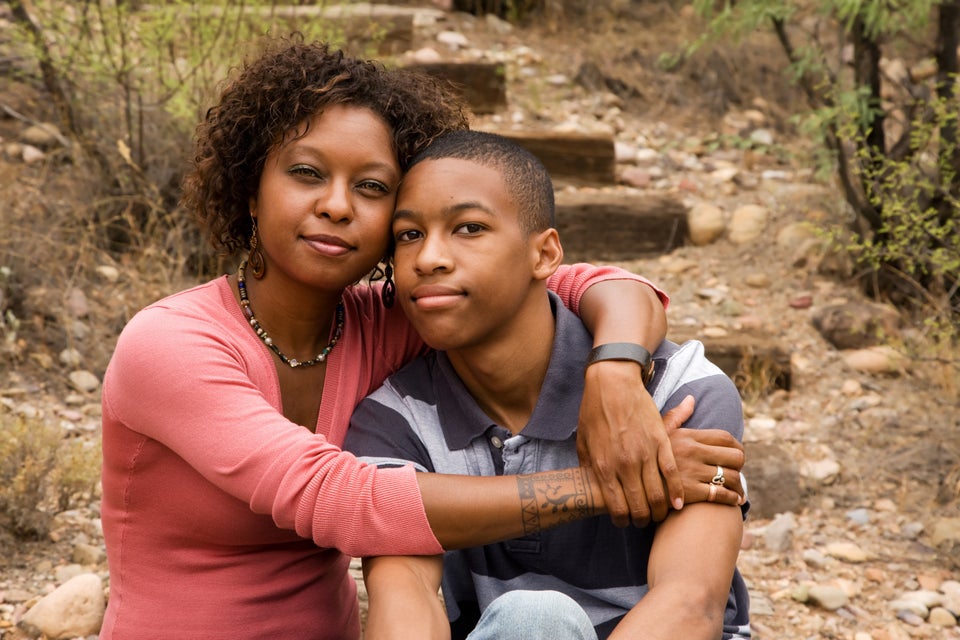 How To Talk About Bullying
Popular in the Community