This biker has spun his workout into an incredible work of art. 
Avid cyclist Stephen Lund, from Canada's Victoria, British Columbia, attaches a GPS tracker to himself on bike rides. He then creates incredible artwork by mapping his routes with the help of the app Strava.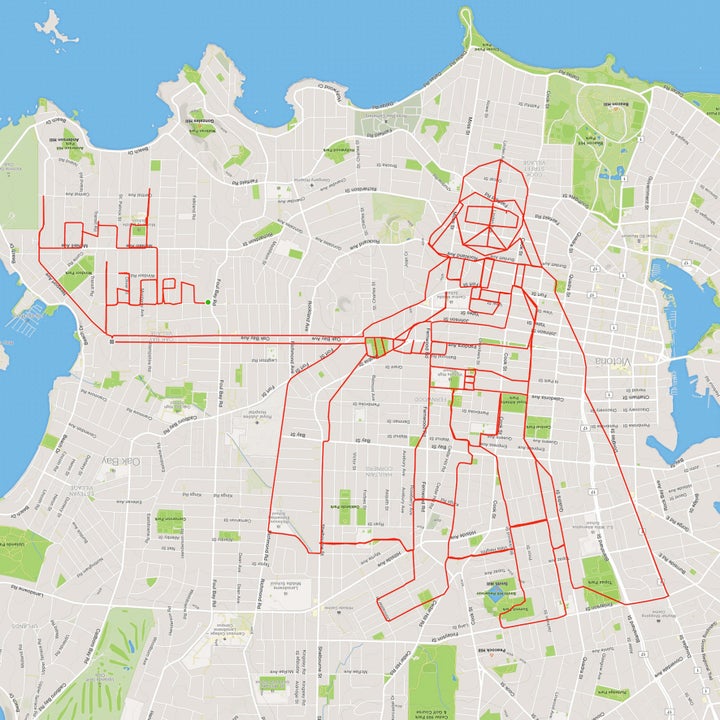 The biker, who created his first "GPS Doodle" in January of 2015, has logged more than 3,000 miles "drawing" with his bike, according to Caters News. Lund's doodles include anything from a dinosaur to Darth Vader to Queen Elizabeth II.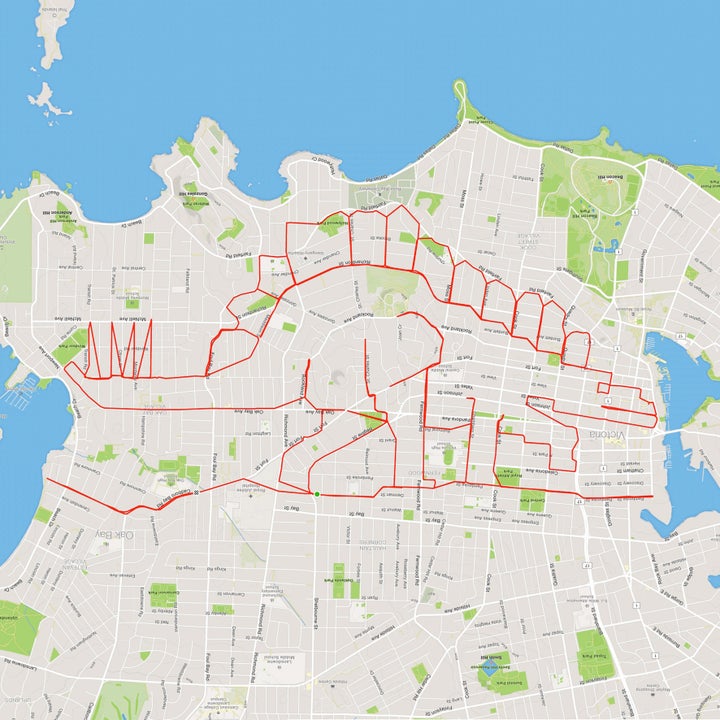 Lund, who drew 85 doodles in one year alone, explained that he starts by envisioning objects "like shapes in the clouds," on a map of his city, according to his TedxVictoria talk.
He then uses Google Maps to create the best routes and types out turn-by-turn directions, Caters News reported. The biker then sets out for his ride while using his Strava app. After the ride, he uploads his GPS data from the app onto the computer, which produces -- what he hopes is -- an incredible work of art on a map, he told CFAX 1070.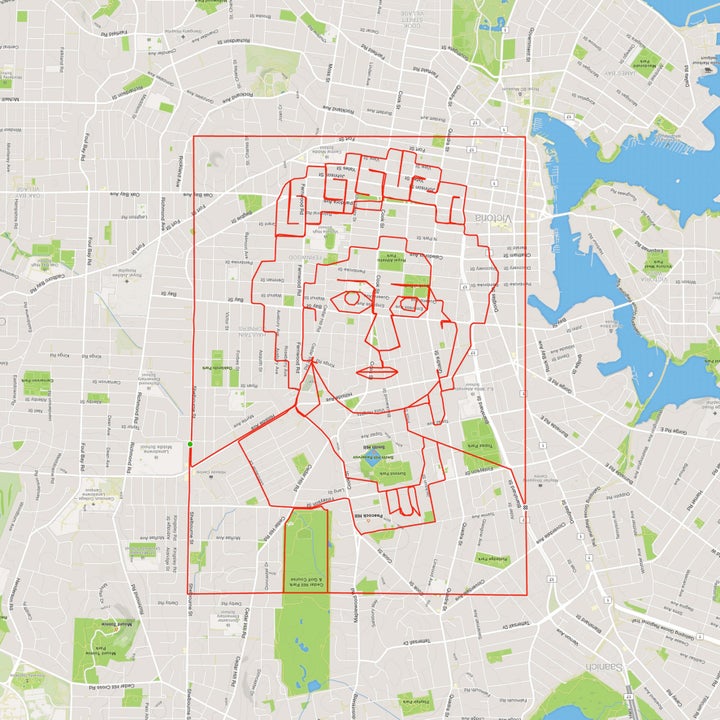 While the artist has drawn more time-consuming works -- like the "Mermaid of the Salish Sea," which took about 14 hours to create -- he says that doodles don't have to be quite that daunting. One of his drawings, a bunny, took about 41 minutes for him to complete.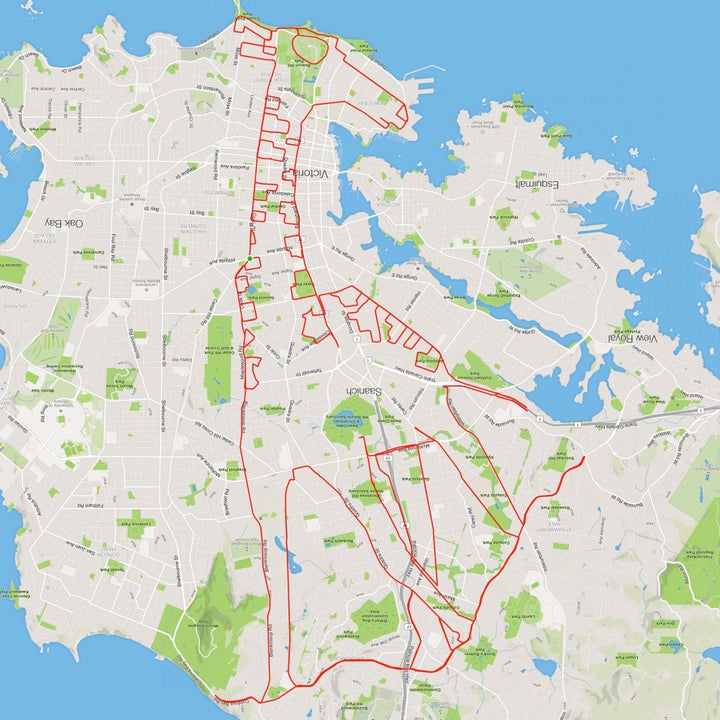 "What excites me most about GPS doodling is that it takes the intimidation out of creative expression. If you can move, you can doodle," Lund said in his TEDxVictoria talk. "In fact, when I coined the term GPS doodles, I did so because 'GPS art' felt a little too lofty and exclusive. Everybody doodles. And anyone can GPS doodle."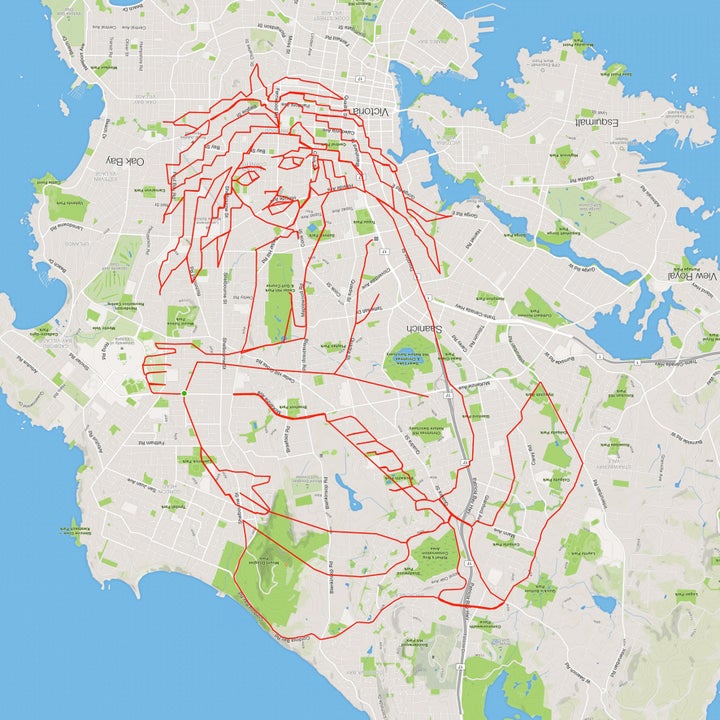 "A GPS device doesn't come with an eraser," Lund said in his TEDxVictoria talk. "So I learned early on to ride carefully."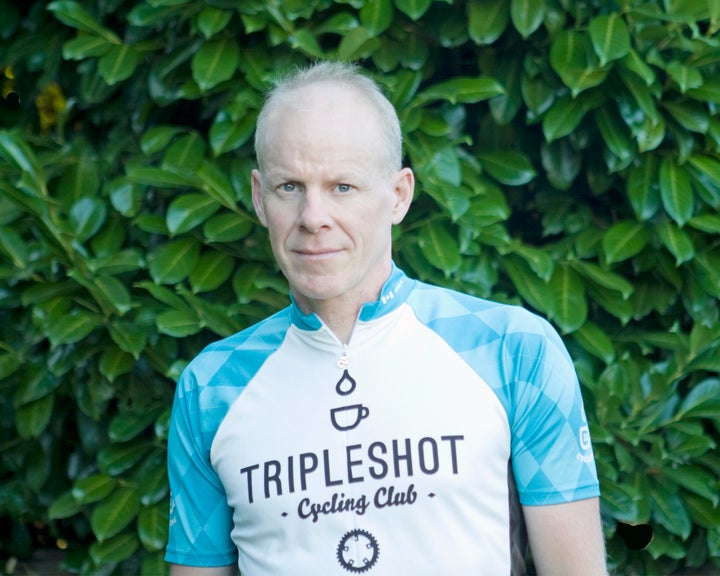 PHOTO GALLERY
Sidewalk Chalk Drawing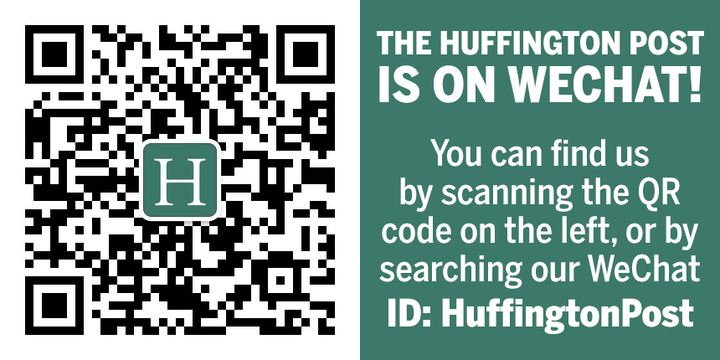 Calling all HuffPost superfans!
Sign up for membership to become a founding member and help shape HuffPost's next chapter