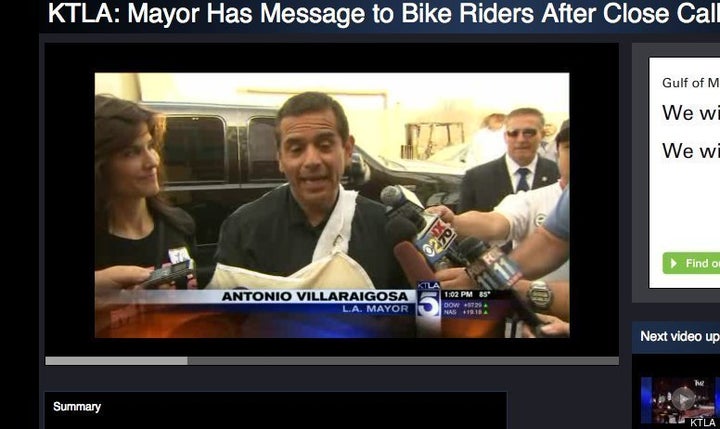 If there's one thing everyone now knows after my recent accident, it's that I like to bike in Los Angeles. The City's landscape, climate, and neighborhoods offer a cyclist's paradise. Biking in Los Angeles should be a natural.
Unfortunately most of our City was built with cars in mind. It's time to recognize that bicycles also belong on L.A.'s streets.
We're working on enforcement of traffic laws and improving the City's bicycle infrastructure. LAPD Chief Charlie Beck has reached out to the cycling community and is actively working to make the streets safer.
Last month the Planning Department released its latest draft of the City's bicycle plan update. While it's still a draft, it includes a citywide network and neighborhood network, to provide safe and convenient routes for both serious and casual cyclists.
Eventually we plan to build a network of 1,663 miles of bikeways. I encourage everyone to take a look at the plan and give input.
For the first time, we have a dedicated revenue source for building our bike infrastructure through Measure R, the half penny sales tax for transportation. We are setting aside 10% of the city's local return portion of Measure R for bicycle and pedestrian improvements. That means about $3.2 million for this fiscal year.
Thanks for all the good wishes since my accident. I will be back on my bike as soon as I'm able, and I hope to see more Angelenos out there with me.
Related
Popular in the Community