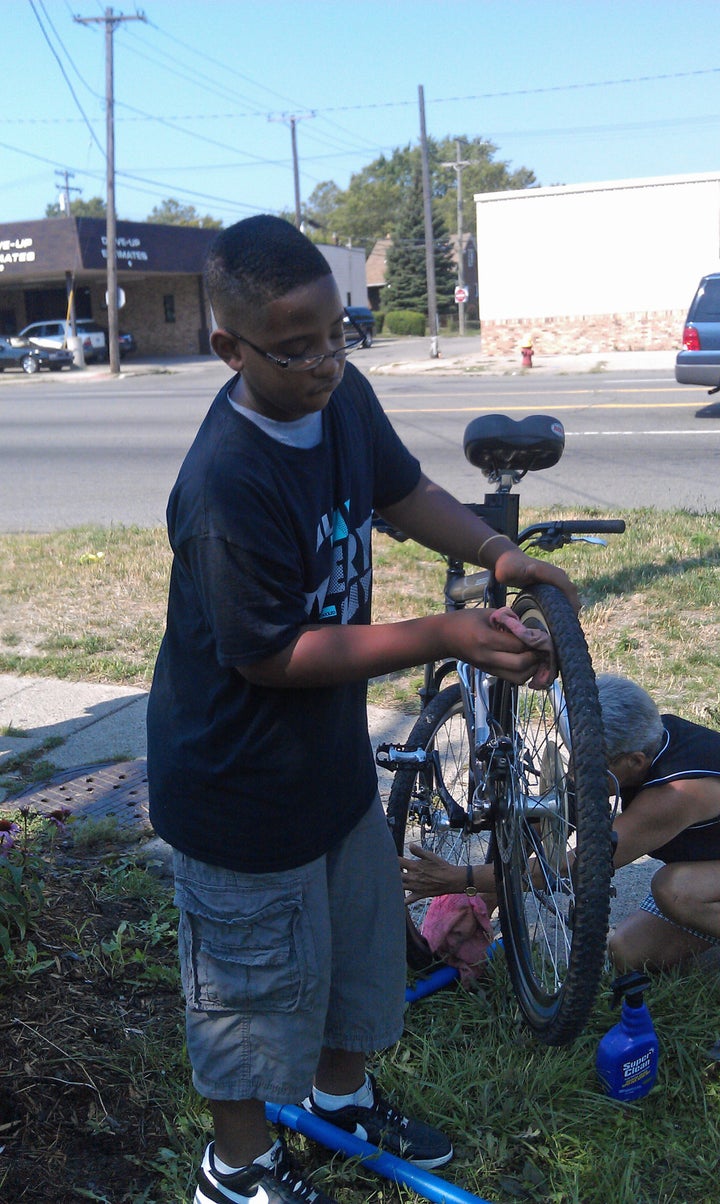 Kids in a northeast Detroit neighborhood known for its high concentration of children spent their summer immersed in bike culture.
The program, which wraps up this week, combines courses in bicycle safety and repair with community service. Along with fixing gears, kids in the program have also helped clean up the neighborhood's Millbank Greenway bike trail and set up a "pop-up" bike shop to tune up bicycles for local residents in a building located near the intersection of Van Dyke Avenue and Outer Drive. It was organized locally by the Detroit Eastside Community Collaborative (DECC) with the partnership of several other groups and made possible by a $12,500 Rails-to-Trails Conservancy grant sponsored by Coca-Cola.
Yet an organizer of the four-week, two-session earn-a-bike project says it's the first program of its kind in the neighborhood.
Todd Scott of the Michigan Trails and Greenways Alliance helped put the project together, along with members of DECC, the nonprofit group IMPACT and the NorTown Community Development Corporation. He told The Huffington Post he made a point of steering the program to Osborn.
"It's not very close to any existing earn-a-bike program, but has a high concentration of youth," he said.
Earl, a 14-year-old earn-a-bike participant, praised the program while helping out at its Aug. 16 pop-up bike shop at the Millbanks Greenway.
"It can help the community," he said "People whose bikes be tore up when they need to fix it, they don't need a repairman. They can do it themselves."
Synoise Clemons, 24, who lives in the neighborhood, saw that the children were offering free bike repairs and brought his bicycle for a tune-up.
"I hope the program grows and I think they should keep it up," he said. "I think its really nice teaching kids responsibility -- showing them how to work at an early age."
About 30 kids have participated in the program's two two-week sessions. Used bicycles, tools and stands were purchased from the Hub of Detroit, a local community bike shop that also gifted the program with two instructors. Obsborn children received helmets, bike locks and lights. Scott, from the Michigan Trails and Greenways Alliance said he wants the program to carry on -- either in Osborn or another Detroit neighborhood.
"The money we got, we spent a lot on tools and workstations," he said. "Now we're discussing what to do so we can continue the program, but we need additional operating funds."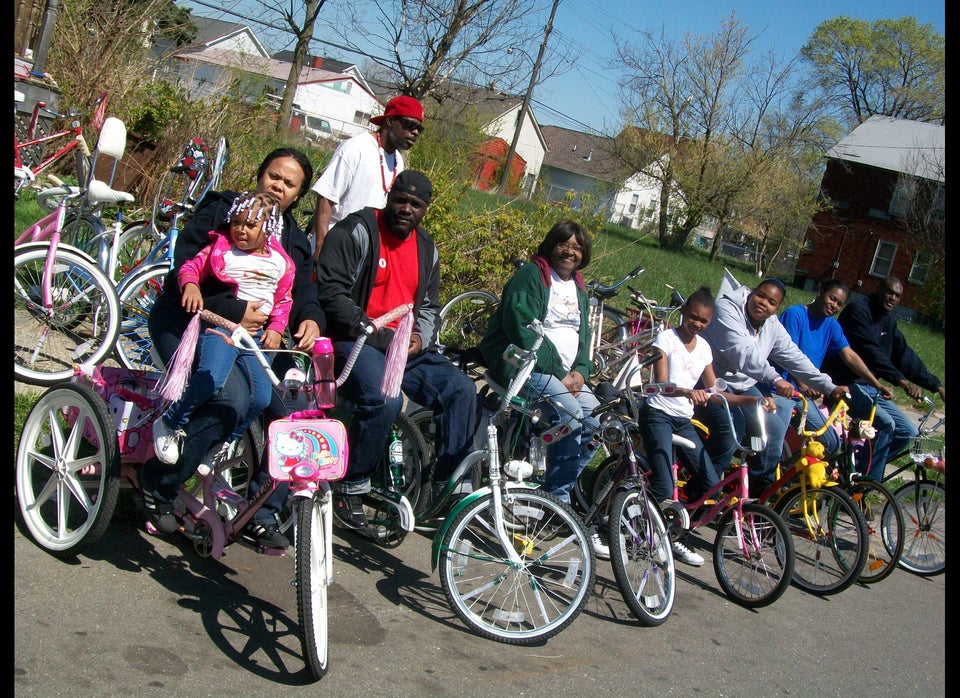 Detroit East Side Riders' Amazing Custom Bikes
Related
Popular in the Community