Thursday was my last day in New York City before heading back to Boston for my final year of college. Instead of having a crazy night out in the city where Thirsty Thursday seems to be the norm, I decided to end the summer by doing what I have been doing all summer long -- biking.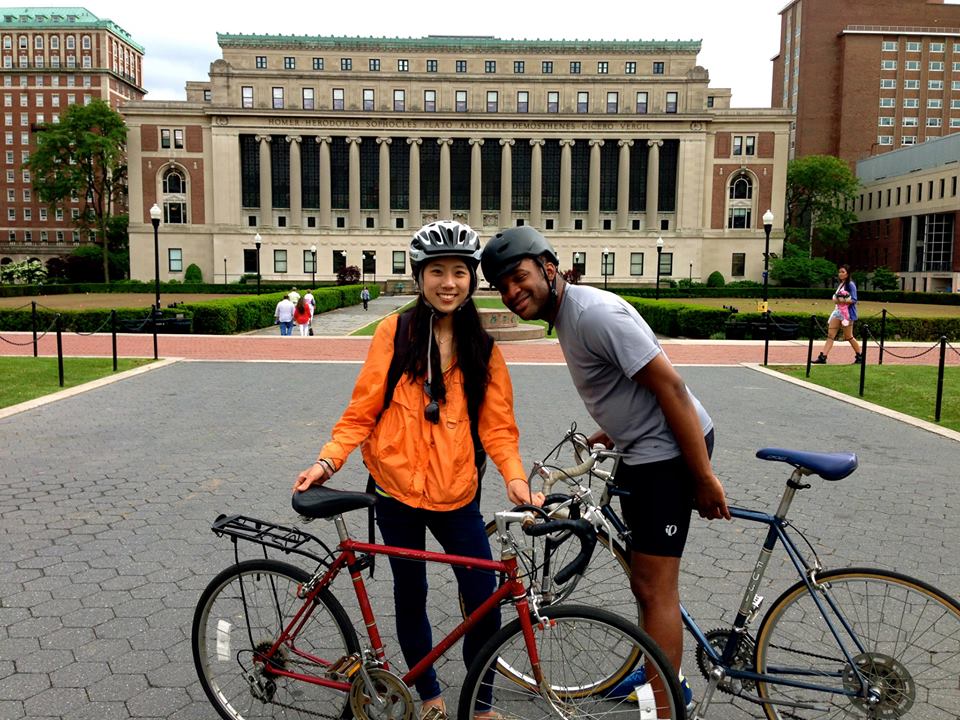 Although the Big Apple was named one of the most bike-friendly cities in the U.S., I was still hesitant to bring my bike on a bus from Boston, especially after getting doored by a taxi three months prior. Yet, with the Citi Bike Share Program launching a week before my arrival, I figured there ought to be at least a few other cyclists braving their way through the congested streets of Manhattan.
Lucky for me, I rarely had to bike in the tourist-packed Midtown Manhattan since I lived on the West Side. Instead, I enjoyed the beautifully paved bike paths along the Hudson River -- completely safe and separate from the traffic. Indeed, looking back to the past three months in the city, I realized the decision to bring my bike was one of the best one I have ever made. Not only did my daily 4.5 miles commute to work help me develop killer quadriceps, but biking also made the chase after food trucks -- from Columbia University all the way down to South Street Seaport Pier -- for my thesis much easier
Yet my favorite part about biking was neither the free "gym membership" nor the natural tan, but the nighttime biking escapade to Central Park during which I relished in some alone time to think and reflect.
Whether it be scrolling down the Twitter feed for the latest breaking news or browsing through friends' summer albums on Facebook, I am guilty of being constantly "wired" as a member of the Generation Y. However, biking at nights when the park empties out sans a few joggers provided me with an indescribable feeling of liberation -- from the Internet, the technology, the rest of the world.
As I made three loops around the perimeter of Central Park on my last night in the city, many thoughts went through my head. The first loop, I thought about my summer adventures: an internship at The Huffington Post, a marketing program at Google, and a trip to China with students from different Ivy League schools. The second loop, I thought about what awaits me in Boston: the college friends whom I will reunite with soon, the boxes in storage waiting to be unpacked, and the thesis that needs to be birthed in order for me to receive my diploma. The final third loop, I thought about what lies ahead in my future... whatever that may be.
As uncertain as my future seemed to be, I was certain of one thing: It's time to go home.