Propelled by the advancing popularity of transit and urban riding, along with an ever-broadening definition of how bicycles fit into our daily lives, clothing makers are throwing the boundaries of cycling's sartorial territory wide open -- a tailored pencil skirt unzips to reveal a gusset for easy pedaling, a rear zip pocket finds common ground with a shirt collar and covered button placket. With so many options, everybody wins in the race for personal self-expression.
Minimalism
The most refined designs are less about what is added than about how much has been subtracted. For decades, bold graphics and bright colors defined the image of road cycling, but the new minimalist aesthetic whittles away everything but the essentials of performance and comfort. In the pursuit of design purity, fine knits, muted solids, and subtle touches, such as hidden vents at the collarbones or stylish quilt stitching at the shoulder, speak louder than logos -- and permit a discreet and seamless transition from the road to daily modern living.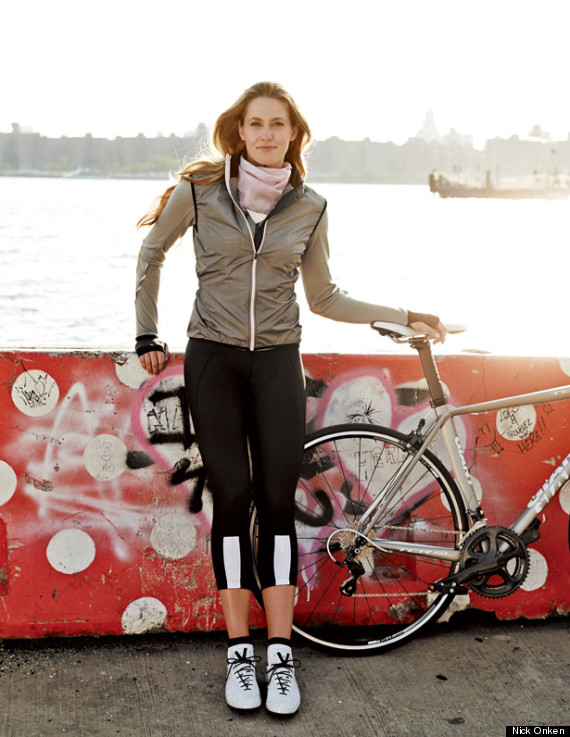 Above: Café du Cycliste Yolande Women's Jersey, Rapha Women's 3/4 Bib, Vittoria 1976 Pista Cycling Shoes, Swrve Silk scarf, Café du Cycliste Madeline Women's Gilet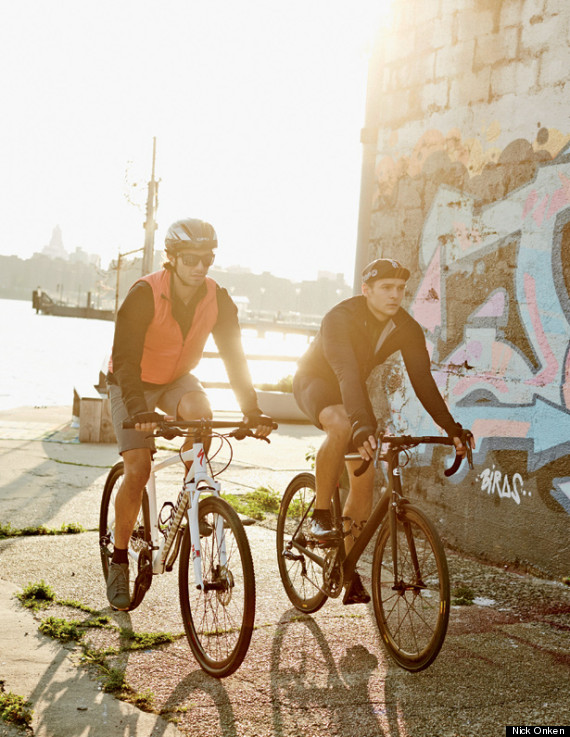 Left: Giro New Road Shirt, New Road 40 MM Tech Overshort, New Road Vest, Air Attack Helmet and Empire Road Shoe, Oakley sunglasses
Enterprising Women
Ruled in recent years by the impulse to "pink it and shrink it," women's riding apparel is reclaiming the innovative spirit that fueled a fashion revolution during the first golden age of bicycling more than a century ago. (Women seeking an alternative to skirts drove the popularity of bloomers, as the pants were called.) Young, often-urban entrepreneurs who are largely independent of the mainstream cycling industry are creating stylish and practical solutions to challenges they themselves encounter, from achieving flattering, day-into-night versatility to maintaining safety and visibility in traffic. For many, growing a business also means building a movement to attract more women to cycling's freedom, fitness and fun.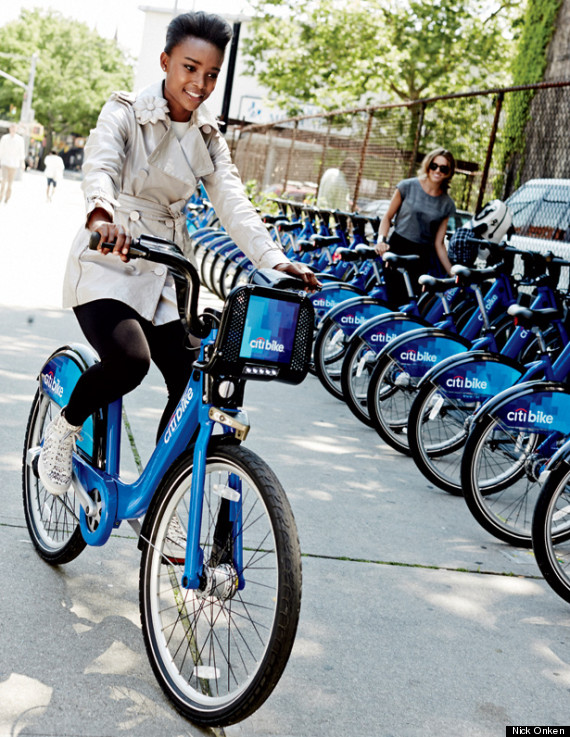 Above: Vespertine Reflective Jacket and Reflective Pin, Riyoko Tights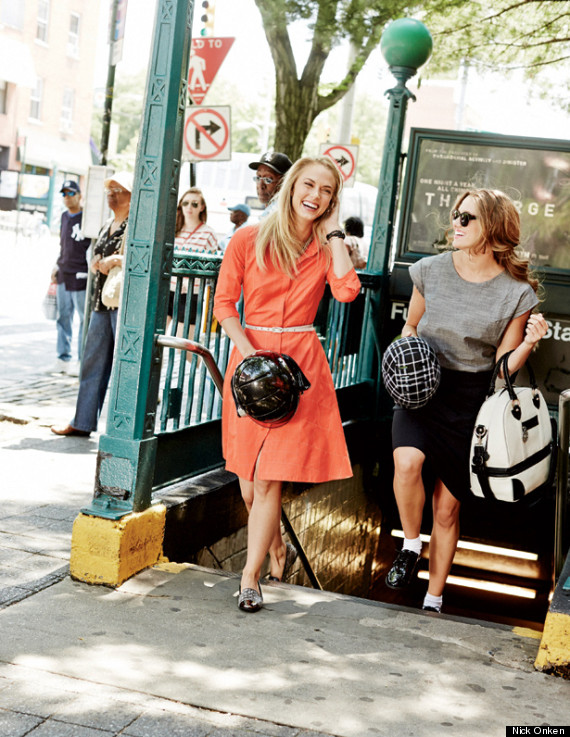 Left: Vespertine Reflective Riding Dress and Reflective SkinnyBelt, Po Campo Handlebar Bag, Kask Helmet, Dante Robles Design Bracelet
Sustainability
In the world of fashion, sustainability refers to environmentally sound materials and methods of production. In sync with cycling's ever more relevant advantages to the planet, some makers of apparel and accessories craft locally (which, among other benefits, reduces waste through recycling and repurposing), employ processes that are kinder to the environment, and give back by donating a portion of profits to like-minded causes. It's often more painstaking and expensive to make things this way -- but, for some, honoring values is the best value.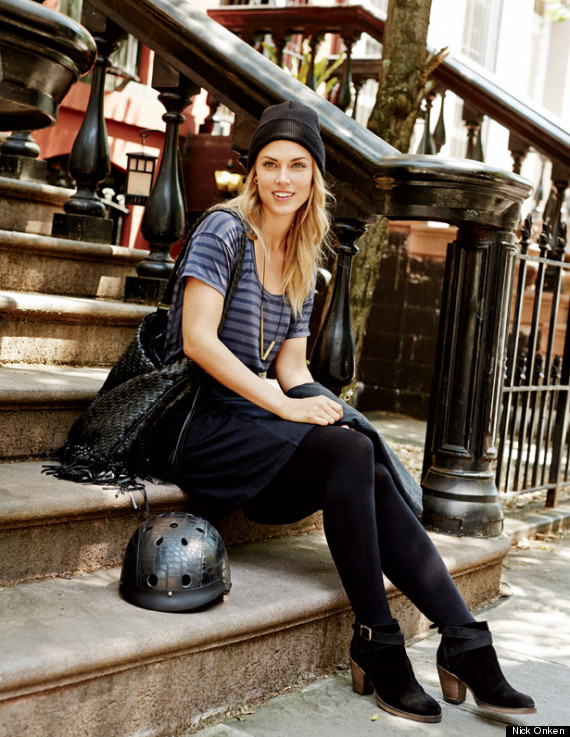 Above: Nau Floret Skirt and Repose Tee, Dante Robles Design Woven Bucket Bag from upcycled tubes, Sawako Furuno Faux Crocodile Bicycle Helmet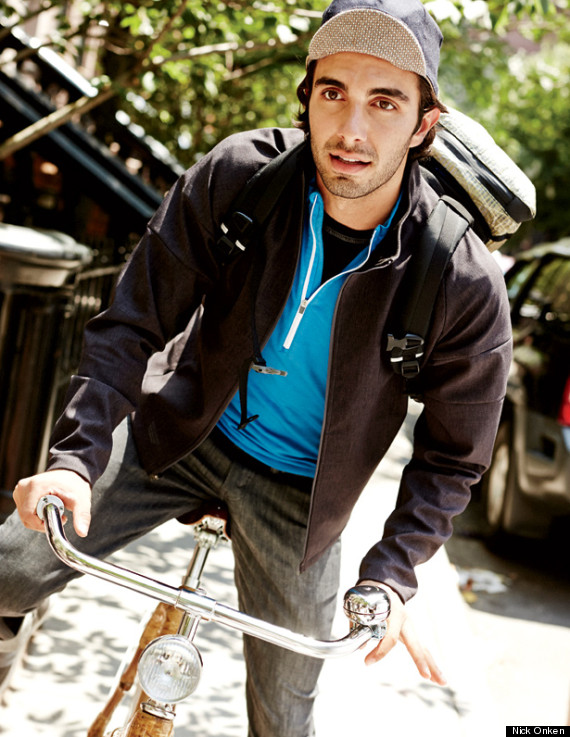 Above: Fifo Cycle Reversible Cycling Cap, Truce Small Drop Liner Backpack, Icebreaker Torque Short-Sleeve Jersey, Giro New Road Softshell Jacket, Levi's 511 Slim Fit Commuter Jeans, Blackstar Bamboo Bicycle, from Rolling Orange
Classics Redefined
In the days before technical fibers and sophisticated garment-manufacturing methods, cycling apparel meant jerseys of scratchy wool for racers, and dungarees and a cotton shirt for those who pedaled around town on upright bikes. Such bygone images have always conjured appealing simplicity and authenticity, and even romance. Now those memories also inspire thoroughly up-to-date apparel: clothing with ease of movement, moisture wicking and protection from the elements for daily traveling to work, running errands around town and recreational riding. Reinterpretations of old-school jerseys, as well as wardrobe mainstays like Harrington jackets, tailored blazers and polo shirts demonstrate the staying power of the classics.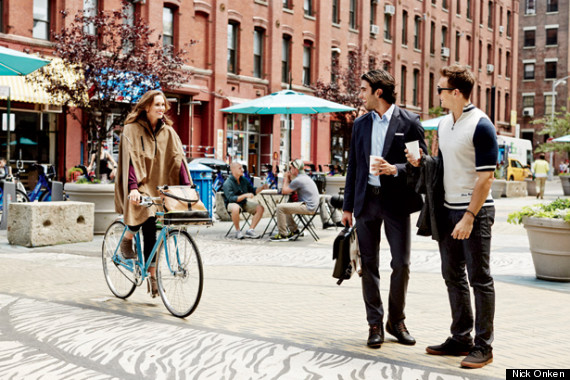 Right Levi's 511 Slim Fit Commuter Jeans, Chrome Industries Storm Field Jacket and Truk Bike Sneaker, Vélobici Tommy Godwin Classic Jersey
Photography by Nick Onken. Styling by Morgan Gibbons. Hair and makeup by Greg Clark and Sokphalla Ban.
Related
Before You Go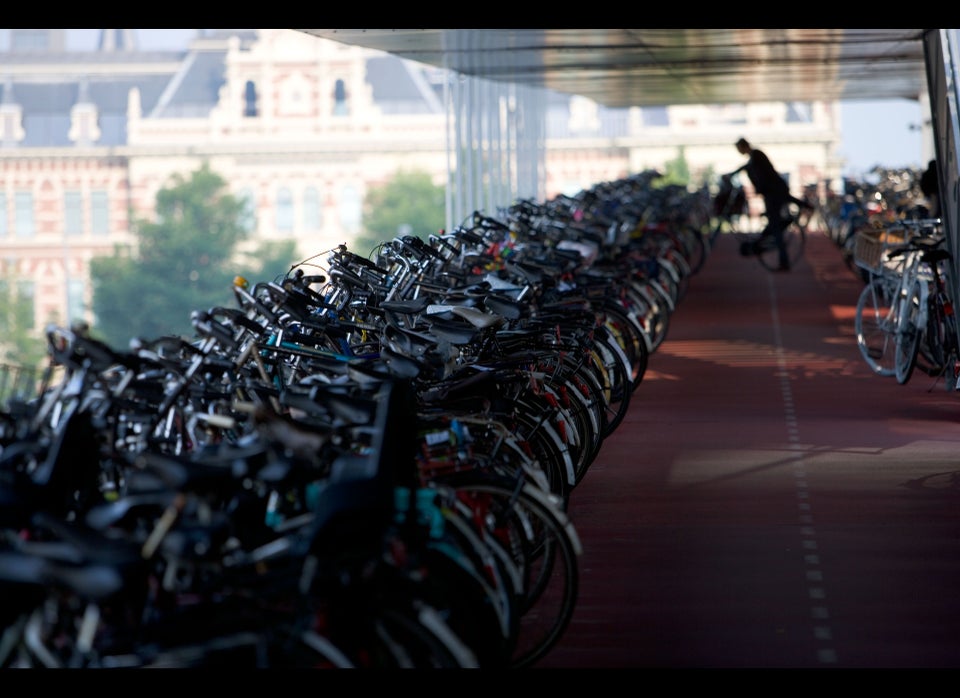 Bike Amenities