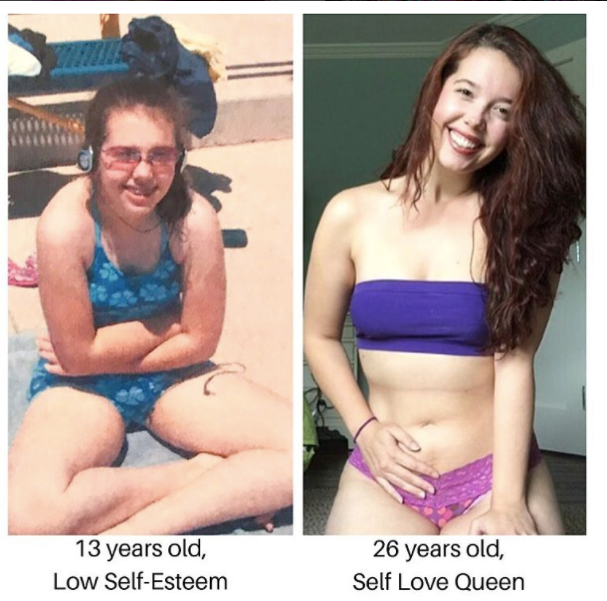 In just two photos, one woman made a strong argument for why everyone should be able to feel confident at the beach in a swimsuit.
Rachel Spencer, a confidence and success coach, recently posted two photos of herself to Instagram. In one picture, she is 13 years old in a swimsuit, covering her stomach for the camera. In a present day picture, the 26-year-old is happier and more confident, identifying herself as a "self-love queen."
"I've been sitting here trying to think of a good caption but this photo just makes me sad when I look at it," she wrote in an Instagram caption. "So how about I ask you a question: Who taught the young girl on the left to hide her tummy before taking pictures in a swimsuit? Who taught her that at only 13 years old, her chubby little body was unworthy of a photographic memory?"
Spencer said the reason she hid her body was because of boys who bullied and teased her about her weight. Over the years, she also felt pressured by images and messaging in the media about things like cellulite and dieting. But thanks to a little time and some self love, she's in a super positive place thirteen years later ― and she has a message for people who need to get to that place.
"I have a message for all the women who are much older and STILL feel ashamed to show their tummy at the pool: Don't be," Spencer said. "Put on that bikini and smile. Don't feel the need to let other people's opinions ruin precious memories with your friends and family. Show your daughters what it's like to flaunt their flaws at the pool. No shame. Your imperfections tell a story. Your body is beautiful. You are BEAUTIFUL."
The HuffPost Lifestyle newsletter will make you happier and healthier, one email at a time. Sign up here.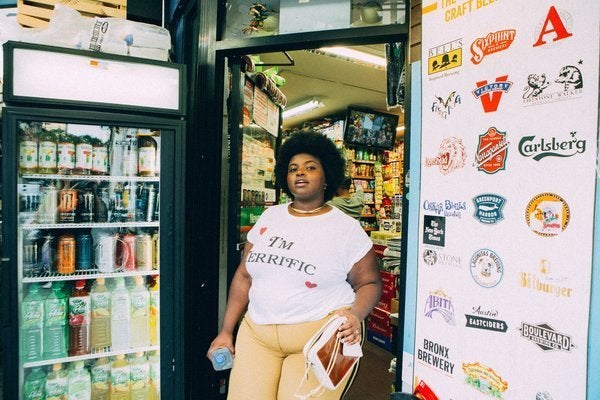 Body Image Moments 2016
Popular in the Community