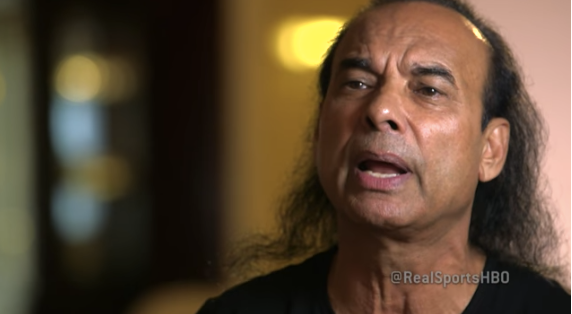 More than a dozen women have accused beloved yoga guru Bikram Choudhury of sexual assault. He has fervently denied the accusations and was recently profiled for a new feature on HBO's "Real Sports with Bryant Gumbel."
Sports journalist Andrea Kremer interviewed the yogi, as well as three of his accusers. She spent time speaking to Choudhury about the practice of yoga, and his teaching style. But when Kremer asked the guru about the sexual assault allegations that have been levied against him, the interview took a turn.
Choudhury has consistently denied the allegations. During the interview, he referred to the women who have made accusations against him as "trash" and "psychopaths." He also bragged about how effortless it would be to have sexual relationships with women considering his fame and renown.
"Why would I have to harass women?" he asked Kremer. "People spend one million dollars for a drop of my sperm."
(Watch a clip from the "Real Sports" episode below.)
Much of the "Real Sports" segment emphasized the cult-like following that Choudhury has gathered. As a yoga phenom who charges upwards of $12,000 for his yoga teacher training, he's amassed a huge amount of wealth. And hundreds of Bikram yoga studios all over the world bear his name. But judging from the interview he did with Kremer, he's also amassed a huge ego. (His style of speaking about himself has even led to comparisons with Donald Trump.)
"Nobody on this earth can explain, except me," he's shown saying at one of the teaching trainings, footage of which is included in the "Real Sports" segment.
Kremer reported that upon arrival at the 9-week long program, students receive a welcome packet which says things like: "Your focus should be listening to Bikram, and doing what you're told...the most important thing is to listen to Bikram." Choudhury also claimed during his interview with Kremer that he knows "billions times" more about the human body than doctors, and that he's cured serious health problems like Parkinson's disease and AIDS.
The women who have accused Choudhury of sexual assault believe that this combination of celebrity, power, ego and wealth have put him in the perfect position to take advantage of young women.
"He knew that he was in a position of power, and he manipulated me and took advantage of it," one woman, Jill Lawler, told Kremer. "He was my guru. I really, really loved him."
The men and women enrolled in these teacher trainings are required to listen to a lecture by Choudhury after 14 hours of intense physical training. Students also aren't allowed to have any green clothing or accessories because it "offends" him, and many have reported being told that they're fat, and having their diet controlled or mocked by Choudhury.
"I think it was a tactic of his to control us," Lawler said.
Lawler was 18 when she met Choudhury, and she spent her entire college fund to attend the guru's yoga teacher training. She says over the course of the program she was sexually assaulted multiple times by the yogi. Lawler left the training shortly after the assaults occurred.
Maggie Genthner, a young woman in the same teacher training program as Lawler, also says she was raped by Choudhury, who frequently depends on having an "attendant." He picked Genthner to replace Lawler after she left, and allegedly raped her shortly thereafter.
Genthner described the horrific details of her rape to Kremer: "He pulled me on the bed, I was screaming 'No, please stop, don't do this.' He starts calling me an 'idiot' over and over again. And then...he penetrates me."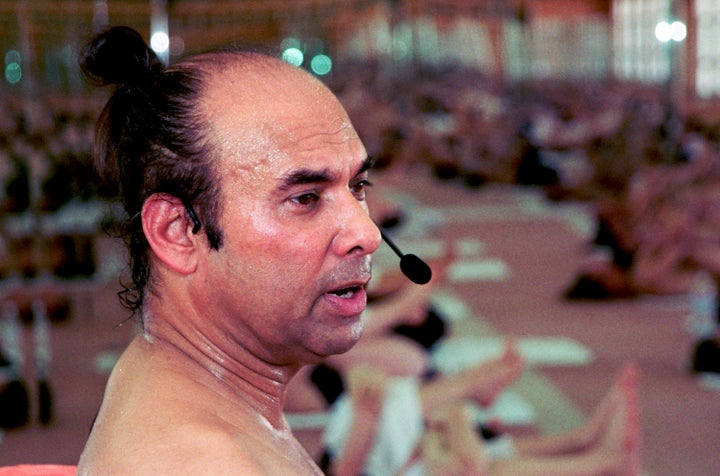 Another woman, Sarah Baughn, claims that Choudhury attempted to sexually assault her in 2008, but she managed to escape. Baughn filed a lawsuit against him in Los Angeles in 2013 ― the first of his accusers to do so. The Los Angeles District Attorney ultimately declined to prosecute because there were no witnesses, and there was not enough physical evidence.
When Kremer asked Choudhury directly if he sexually assaulted Baughn, he said, "Of course not. I would never even piss on her face...she's a psychopath."
The "Real Sports" segment concludes with Choudhury abruptly ending the interview, telling Kremer: "You are nothing but piece of shit psychopaths. Go home. This is over."
According to Kremer, Choudhury has not been seen in the United States since January 2016 and is reportedly in Thailand running another teaching training.
Lawler expressed concern that the guru might have access to more vulnerable young women: "I feel worried about any of the girls who are gonna go there."
Support HuffPost
The Stakes Have Never Been Higher
Related
Before You Go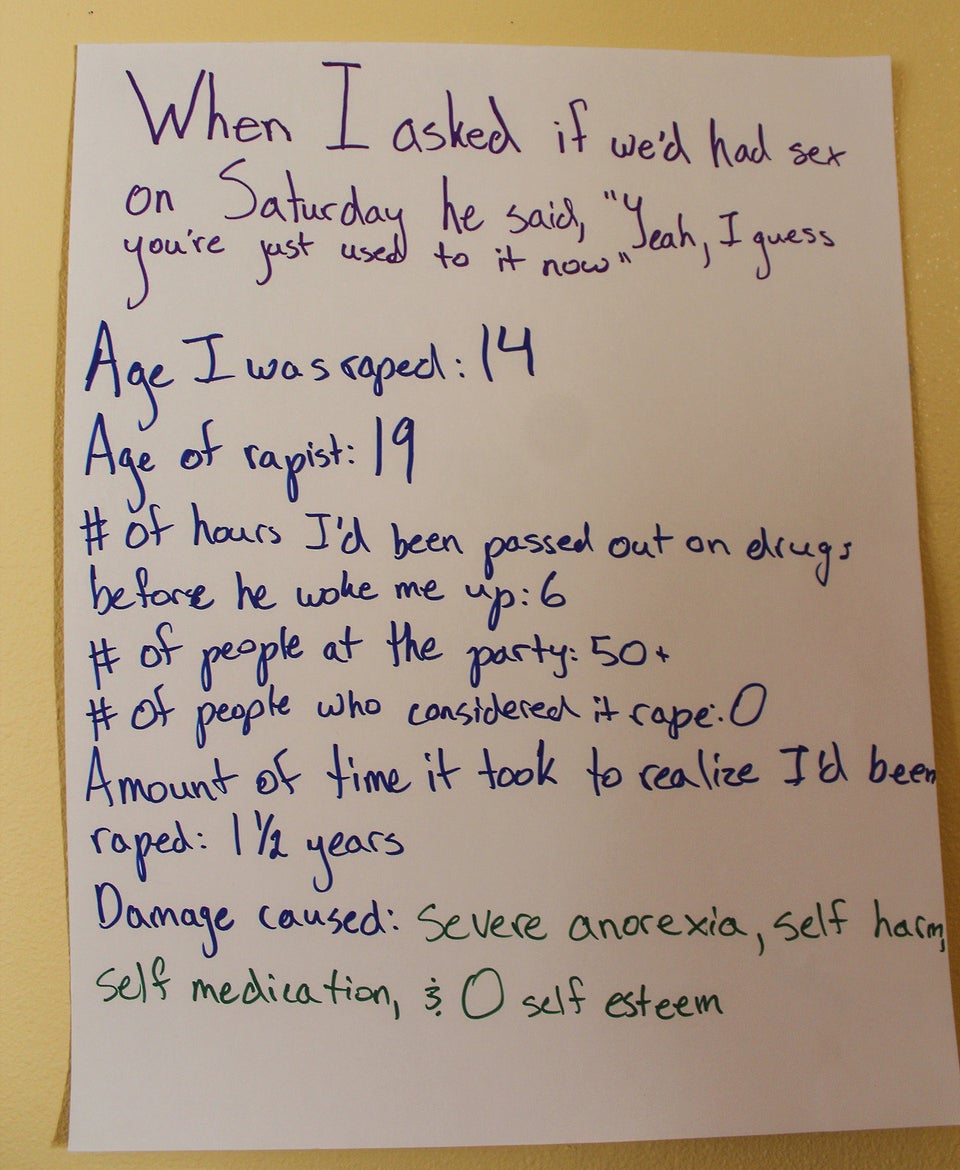 Images From 'Surviving In Numbers' -- A Project Highlighting Sexual Assault Survivors' Experiences
Popular in the Community