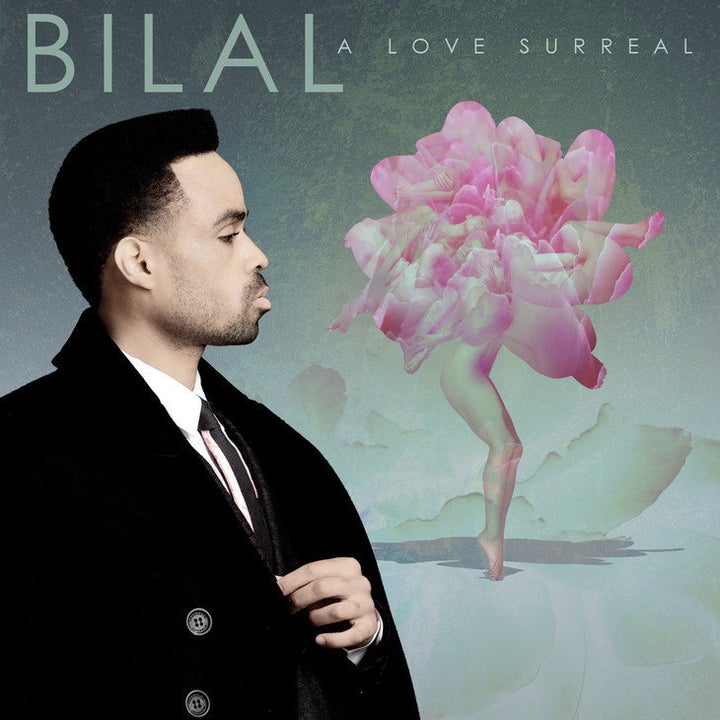 Twelve years since releasing his debut album, "1st Born Second," music crooner Bilal returns to the music scene with his latest opus, "A Love Surreal."
During a recent interview with the Huffington Post, the Grammy Award-winner opened up on recording the project in addition to his choice to not classify his music to any specific genre.

What were some of yours inspirations to record, "A Love Surreal"?

The main thing was trying to really make the music feel like a surrealist painting. I got the inspiration from Salvador Dali and I just wanted to make music that kind of sounds like a Dali painting.
Was "Back To Love" one of the first songs that you recorded for the album?
With this record, I made a lot of shapes in my Logic (recording software) and from there I took it over to the studio in Philly at Pine Studios. We shaped it out from there and then brought in the rest of the musicians and they came and played it over the track that I did. Originally, I had programmed the beat on some DJ Premier-kind-of drums. But after the band played over the original track, I was like 'hey man, since everyone is here let's just lay it down again live and take it to another level.' And that's when we came up with the version that's on the album.
How long did it take you to record the album?
This was the fastest album that I've ever recorded. Like five months, maybe. A lot of it was preparation, though. I prepped a lot in my Logic and put down a lot of shapes, so by the time we got in the studio everything was planned out. I really didn't expect to do a whole album. Actually, I thought I was going to do just an EP. But the band was already on fire because we just came off of a tour and everyone was used to locking up with each other. We were just on a creative roll so I just kept going.
While recording were there any memorable sessions that you can recall?
There's one song, "Astray," on the album where I had to convince my drummer to play the drums in the parking lot, because I just had this feeling in my head like, "man, I want this shit to feel big!" And when I would park my car in the parking lot, the acoustics in there made you feel like was a Catholic church with all of the sounds echoing off of everything. So I was like, "man, it would be crazy to record live drums out here, on some Led Zeppelin-sounding sh*t."
You chose "West Side Girl" as the album's second single. Are there any plans to shoot a video?
I did a short movie kind of like a Quentin Tarantino-esque, "Dolomite"…you know how Quentin's movies give you like a blaxploitation kind of vibe? This is like a comedic take on that. It's me playing a spoof undercover cop with another comedian out of LA. So I'm just having fun. I never really acted before except for little plays in school, so it was fun.
When you first came out some classified you as a Neo-Soul artist, whereas today your style is similar to new artists such as Thundercat and Flying Lotus. How would you classify your sound today?
I don't really classify my sound, I just do it. I've been trying to simplify all of the shit that I like and I've always liked a lot of different kinds of music. My whole concept from when I started was to really mix all those different things that I like into one sound. So it's cool. I love the hell out of Thundercat and [Flying] Lotus. Thundercat and Shafiq Husayn actually produced the second single on my album, "Westside Girl."
Bilal's "A Love Surreal" is now in stores and available at digital retailers.

Calling all HuffPost superfans!
Sign up for membership to become a founding member and help shape HuffPost's next chapter
BEFORE YOU GO
PHOTO GALLERY
Iconic Album Covers