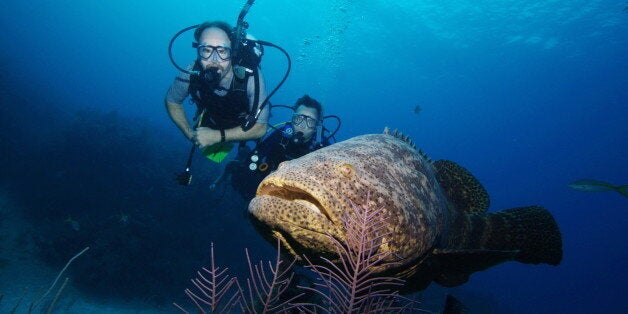 I was in Havana last month when presidents Obama and Castro announced their historic decision to restore diplomatic ties between our two countries. A spontaneous parade formed through the streets of central Havana organized by students from the Institute for International Relations, where I was attending a conference. Along the route, people unfurled flags and draped banners from balconies as throngs of school children, store owners, taxi drivers and others, young and old, raced to join the parade. Everyone simply stopped whatever they were doing to celebrate this historic moment, some 55 years in the making, cheering, hugging and shouting with joy.
This same level of excitement could be felt when I returned home. The most prominent question among friends and family was when would they finally be able to travel to Cuba. A record-breaking 3 million visitors came to Cuba last year, a number that will surely grow dramatically as relations normalize and the U.S. embargo may be eventually lifted.
Increased tourism from Americans will bring with it a demand for new resorts, golf courses, marinas and other amenities along Cuba's long and relatively unspoiled coastlines. It will also provide thousands of much-needed jobs, many in the private sector, and an unprecedented boon for Cuban economy.
But many fear that Cuba's greatest natural assets -- its 4,000 undeveloped keys, expansive mangrove forests, remarkable marine life and healthy coral reefs -- will be at risk once restrictions are lifted and money starts flowing into the country.
Will Cuba's current suite of environmental policies be sufficient to ensure that new investments in tourism and other sectors are smart and sustainable? Or will the environment take a back seat to short-term economic gains, as has been the case historically throughout much of the world?
Despite many challenges, I believe Cuba is poised to choose a sustainable path, one in which its rich and diverse environment provides a solid foundation for lasting economic growth.
For the past 15 years, operating under a license from the U.S. government, I have worked in Cuba with marine scientists, fishermen and government officials to determine ways of growing the economy while protecting the country's extraordinary natural heritage. The oceans we share with Cuba -- through the Florida straits, Gulf Stream and the waters of the Caribbean and Atlantic -- hold a treasure trove of marine life critical to sustaining ecological diversity, and providing more fish in the sea, more food on the plate, and more economic prosperity.
To protect these treasures in the future, Cuba will need strict laws, strong science, public support and money. Its leaders will need to maintain the political will and vision to grow the economy without sacrificing its natural bounty. Support from the United States -- in terms of scientific exchange, technology transfer and financial assistance -- can help them maintain their resolve.
In recent years, I have seen great commitment from Cuban environmental officials, fishermen and local government leaders to make environmental protection a priority. In fact, one of the most productive areas of cooperation between the United States and Cuba has been conservation of oceans and coastal areas. Because of prevailing currents and Cuba's close proximity to the United States, marine and terrestrial ecosystems in our two countries are tightly linked. Conserving marine life and other shared natural resources -- from migratory birds to offshore oil reserves -- depends upon dialogue and sharing information and science.
So far, cooperation has yielded important results. Ten years ago, EDF worked with Cuban scientists to determine which coral reefs and other marine habitats should be set aside for protection, where fishing and other uses would be prohibited or restricted. Cuba has since decided to include a full 25% of its ocean shelf in an island-wide network of protected areas. (For comparison, in the U.S. less than 2% of the shelf is included in marine-protected areas.)
Following the BP oil spill in 2010, the United States and Cuba initiated talks that resulted in an unprecedented agreement to work together to prevent future oil spills from devastating the waters and shorelines of both countries. This dialogue could pave the way for cooperation on expanding Cuba's use of wind, solar, biofuels and other renewable sources of energy.
American and Cuban scientists have also been working together to reverse the decline of migratory shark populations. As a result, Cuba is now developing a national plan of action to protect sharks, including the imperiled oceanic whitetip shark, whose populations are down by more than 90% in U.S. waters.
Finally, Cubans and Americans are working together to develop new fishery-management tools to restore fish populations, while increasing harvests and providing more jobs and economic growth.
We have built strong relationships with national and local officials in Cuba that have led to positive results for the ocean and coastal communities. Normalized relations between our two countries provide an opportunity to build on this foundation of trust and cooperation, and restore our oceans into a sustainable, enduring resource that will benefit us all.
This post is part of a Huffington Post blog series called "90 Miles: Rethinking the Future of U.S.-Cuba Relations." The series puts the spotlight on the emerging relations between two long-standing Western Hemisphere foes and will feature pre-eminent thought leaders from the public and private sectors, academia, the NGO community, and prominent observers from both countries. Read all the other posts in the series here.
If you'd like to contribute your own blog on this topic, send a 500-850-word post to impactblogs@huffingtonpost.com (subject line: "90 Miles").
Popular in the Community