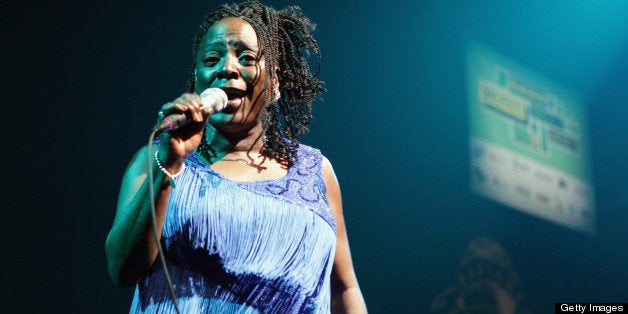 HuffPost Celebrity reported that the 57-year-old singer's cancer was found early -- it was a stage one tumor -- and that it's "operable and curable," but it caused the cancellations of a tour and postponed the release of a new album.
Bile duct cancer is quite rare, with only 2,000 to 3,000 people developing the condition each year in the U.S., according to the National Cancer Society. It occurs when a tumor grows on the bile duct (can be inside or outsider the liver); the bile duct is responsible for taking bile from the gallbladder to the small intestine.
The Mayo Clinic reported that bile duct cancer is most common among people ages 50 and older, and symptoms often include jaundice of the skin and eyes, having white-colored stools and excessive itchiness on the body.
There are three main kinds of bile duct cancer: intrahepatic bile duct cancers, which account for about one in 10 bile duct cancer cases; perihilar bile duct cancers, which are also called Klatskin tumors and are the most common kind of bile duct cancer; and distal bile duct cancers, which occur closer to the part of the bile duct near to the small intestine and are outside the liver, according to the American Cancer Society.
The University of Southern California reported that treatments differ depending on the type of bile duct cancer; for instance, tumors that occur nearer to the top part of the bile duct are often treated with surgical removal of the tumor and even removal of the liver, while tumors that occur on the bottom part of the bile duct usually are treated with a Whipple operation (where part of the bile duct, duodenum and gallbladder are removed). The National Institute of Health also noted that chemotherapy and radiation therapy are also treatment options for bile duct cancer.
It is unknown what type of treatment Jones plans to receive.