Three years ago, hedge fund billionaire Bill Ackman started buying shares in J.C. Penney. After two previous failures in the retail world, Ackman was determined to make this one work.
The result: a painful 17-month transformation attempt defined by nosediving sales, enraged employees and the ousting of the chief executive who was supposed to be the 111-year-old department store chain's savior.
"Clearly, retail has not been our strong suit, and this is duly noted," Ackman wrote in a letter to investors last week.
Now, Ackman's Pershing Square Capital Management is selling its entire stake in J.C. Penney, according to a statement from the company issued Monday. The hedge fund had previously been the company's largest shareholder, with around 18 percent of the shares outstanding.
Representatives for J.C. Penney and Pershing Square did not immediately respond to requests for comment.
The activist investor's defeat marks the end of an era for J.C. Penney, as it tries to rise from the ashes following the 17 tumultuous months under previous CEO Ron Johnson.
"Ackman officially exits stage left, having brought an American retailing icon to its knees," Brian Sozzi, CEO and chief equities strategist at Belus Capital Advisors, wrote in a note to clients on Monday. "In the grand scheme of things, that's sad."
Interim CEO Mike Ullman, who also ran J.C. Penney before his predecessor, is gradually purging the retailer of the remnants of the previous regime. Most of Johnson's hand-picked executive team is gone, as Ullman continues to reverse his managerial policies and dial back his strategic initiatives.
J.C. Penney was Ackman's third failure to turn around a retailer. In late 2006, Ackman began investing in Borders Group, then increased his holdings two years later as the company tried to sell itself. Nothing worked, and Borders filed for bankruptcy in early 2011. In 2007, he invested in Target and proposed a variety of ways to boost its share price. By 2009, he was engaged in a proxy battle, but gave up and sold out when the company's shareholders sided with management. Ackman and his fund lost millions with each defeat.
The road to calamity at J.C. Penney began in late 2010, when Ackman's Pershing Square and Steven Roth of Vornado Realty Trust began accumulating shares, eventually disclosing a combined 26 percent stake in the struggling retailer. The pair negotiated their addition to J.C. Penney's board of directors and started to push for sweeping changes.
Ackman and Roth asked for then-Apple retail chief Johnson to be added on to the board of directors. Previous CEO Mike Ullman initially reached out to Johnson to offer him a seat on J.C. Penney's board three or four years earlier, but the Apple executive declined because he was too busy with the rollout of Apple's retail stores, according to a report from The Wall Street Journal.
The call got Johnson interested in J.C. Penney, and eventually led to discussions about bringing him in as the retailer's new CEO, Ullman and Johnson said at the time, according to the WSJ.
Eventually, Johnson was hired to run J.C. Penney, assuming the helm in Nov. 2011. He hired a dream team of pricey executives around him, many whom he had worked with in previous jobs at Apple and Target. He unveiled a plan to transform the department stores into a shop-within-a-shop concept, with branded mini-stores replacing the bazaar-like atmosphere the retailer had been using for decades. J.C. Penney was rebranded "jcp" and featured a new pricing strategy that eliminated sales and coupons.
What followed was quarter after quarter of abysmal sales, repeated barrages of layoffs and a gross lack of customers. By early 2013, it was evident that Johnson's strategy wasn't going to work, and the CEO was losing the support of the board. According to a source inside J.C. Penney, in March, the company decided not to continue renovations of Johnson's new shops after the home department was due to be completed in May -- a sign that Johnson's time was running out.
Roth, Ackman's closest ally within the company, cut his losses in March, choosing to sell off half his stake.
"He did what he felt he needed to do," J.C. Penney chief financial officer Ken Hannah said at a conference a few days after Roth's move, adding that the investor likely "concluded that it just wasn't worth the effort."
Ackman has insisted that he wasn't the only player involved in the recruiting of Johnson and the formulation of his strategy. According to him, the entire board was involved in the decision, and in the end they all voted to give Johnson the reins.
"Our public support of Ron caused the media to conclude erroneously that we were controlling the decision-making at the company, despite the fact that we only had one seat on J.C. Penney's 11-person board," he wrote in a letter to investors. "All of the board's decisions with respect to replacement Mike Ullman and hiring Ron were unanimous."
The board dealt its final blow to Ackman in the midst of a vitriolic and public fight. In a letter to the board that he leaked to the press, Ackman called for the removal of Ullman and chairman Tom Engibous, accusing the board of shutting him out of important information.
According to The Wall Street Journal, the board responded with vigor, saying Ackman breached his boardroom duties by leaking the information. Following a meeting with the other board members, Ackman offered to resign.
"Best news all year!" chirped one J.C. Penney executive after hearing the news of Ackman's departure.

Related
Before You Go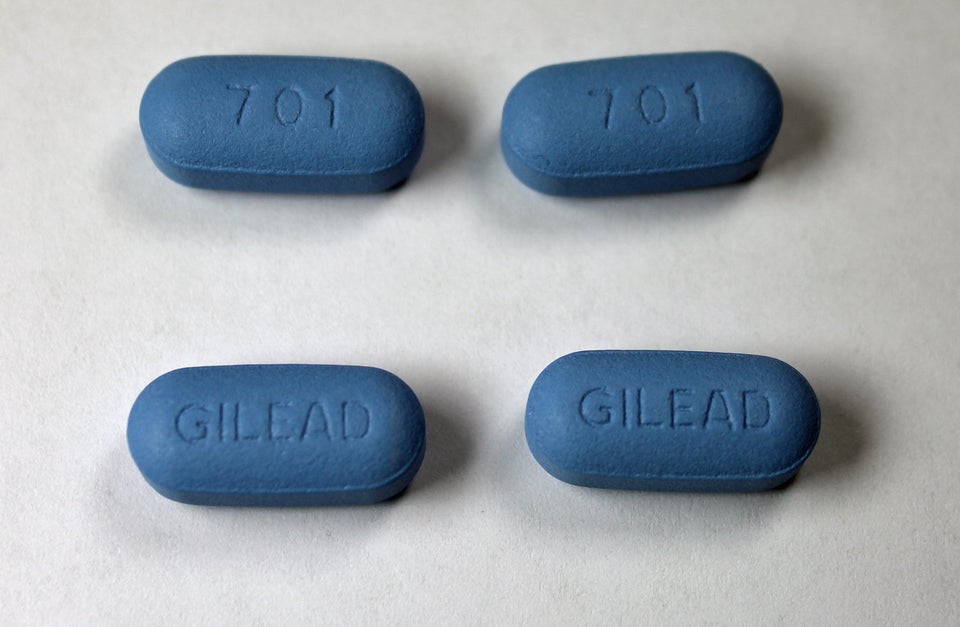 The Best Performing Stocks Of 2012
Popular in the Community